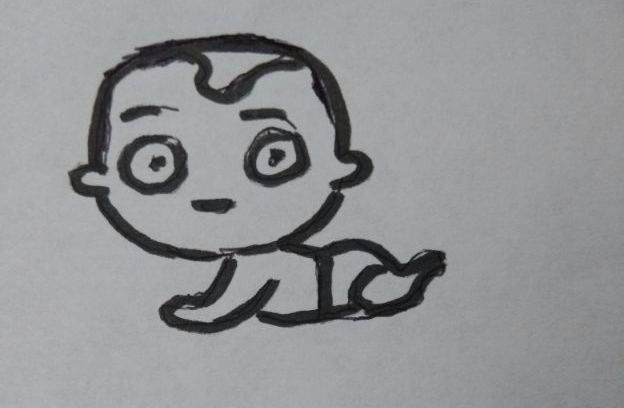 "But you'll feel differently when it's born" she wailed, filling the void left by his inability to articulate a single word in response to the news of her pregnancy. But his face said what his lips did not, sending her running from the room, her sobbing raising his hackles when once it would have melted his heart. Jim thought of going after her but instead retreated to his study, hoping their mother's crying wouldn't wake the kids as he poured himself a whiskey.
Of course, he loved his daughters dearly, but they were almost fully grown now, the youngest of them already fifteen. Once he'd longed for a son, now he had no desire to return to shit, puke and sleepless nights. The truth was he'd grown tired of Trina and tired of their marriage and another child, be it son or not, wouldn't do anything to change that.
She wasn't the woman he'd married; he thought, feeling ever so slightly disloyal as the word frump popped into his head. She used to be such a doll and he the envy of his friends. He pictured her now, a chubby figure slobbing around in tracksuit bottoms day and night and wondered when she'd stopped caring for her appearance. Perhaps every woman eventually turned into their damn mother.
Her mother, a woman he thoroughly despised. Her mother, a woman who'd given their marriage six months before, she said, her daughter would see sense. Sometimes he thought he stayed in the marriage just to spite his mother-in-law and that her recent death had released him from some sort of crazy covenant with himself. Now this baby thing was bringing matters to a head.
Trina was his past, Jan was his future; there could be no baby.
Ah, Jan.
He'd been seeing her over six months, and though it was still a casual thing, she'd jump at the chance to have him move in with her, he was sure. Certain. Distinguished she called him; suave, debonair, dashing, older but not old. He'd miss his daughters of course, but they were mummy's girls and besides, they could Skype and stay over at weekends and holidays.
He pondered how uncomplicated his life could be, close to the office and no commute. Alimony would cost him and child support as well, that was true, but Jan was well fixed financially and was never stingy. It all seemed crystal clear to him now what he must do. He was going to tell Trina that he was leaving and wanted no part of any baby.
His phone rang. It was Jan, but why when he'd expressly told her never to disturb him at home? He had better take it. He answered curtly but not overly so, becoming irritated only when she insisted he come over to hear something she couldn't impart on the telephone.
"Just spit it out, woman," he told her.
"Ok then, I'm pregnant," she said.
He dropped the phone.

Posted in response to @tristancarax's 31sentence contest
The image is, of course, my own and is dedicated to @janton as he's the only one who knows what to do with it.