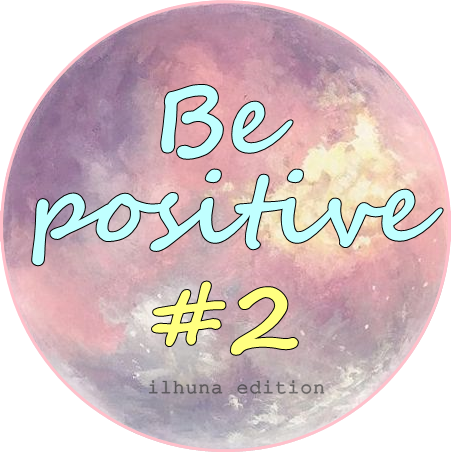 ---
This challenge was started by @conradt, and its purpose is to get the best out of our days, focus on the good things however simple they are and let those things be those who define our day as a positive day. I really liked the idea of this challenge, and I will start in a very enthusiastic way.
This is my second entry for the 7 days positivity challenge.

Know the father of ilhuna!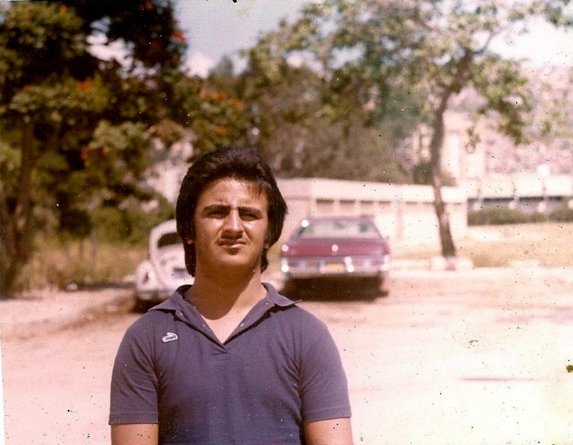 This is my handsome father when he was young
This is my father, a person who has worked all his life, from an early age. He was raised by a man who was not his biological father, but he taught him how to be a great father of good values.
He has always supported me in all things, he has been that great accomplice in some adventures, he has lived my anguish and that of my brothers with us. He has never turned his back on us, that is why I think he is a great man, not only with his family but also with his friends.
He was born among many siblings of different mothers, my grandfather, his father, raised 5 children, she was very brave in doing so, and always taught them to work for what they wanted. Then from a very young age he worked to buy his first car, to support his children (my brothers) and me.
---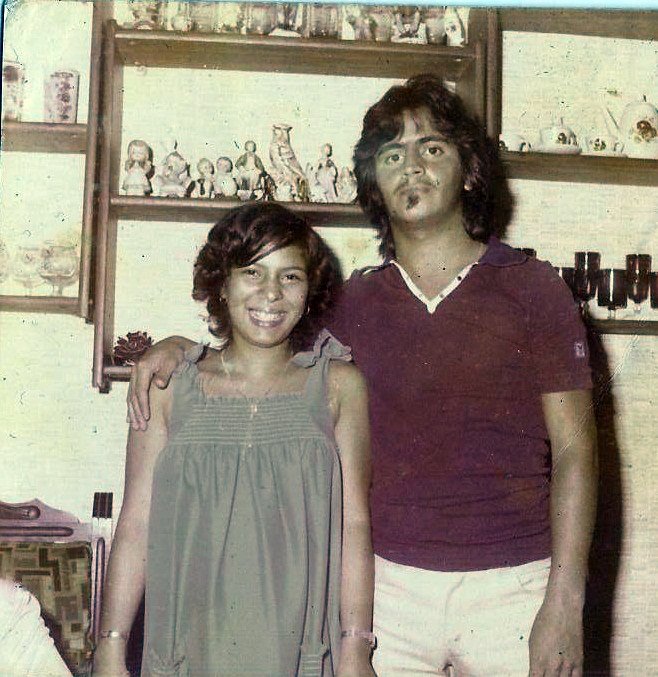 Mom and dad when they were young
A very romantic and athletic man when he met mom, had a youthful romance and very innocent but at the same time very naive, in one of his carelessness, my mother became pregnant with my father at age 15.
Very young, but she did not know about contraceptive methods, she did not know anything about that, or I really do not know if by that time sex was as naturalized as it is today.
The important thing is that he was always with Mom.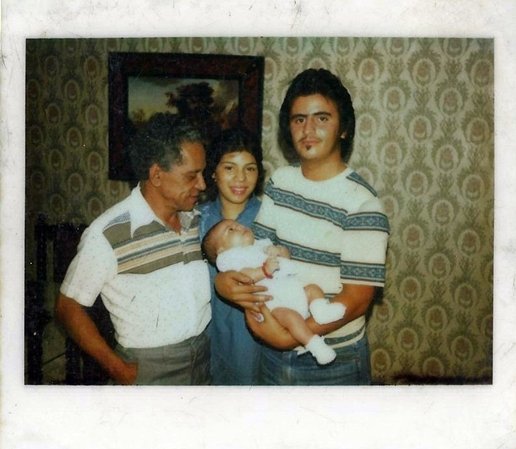 Is a boy! this is a picture of my parents with their first child and my grandfather (dad of my mom), my older brother
---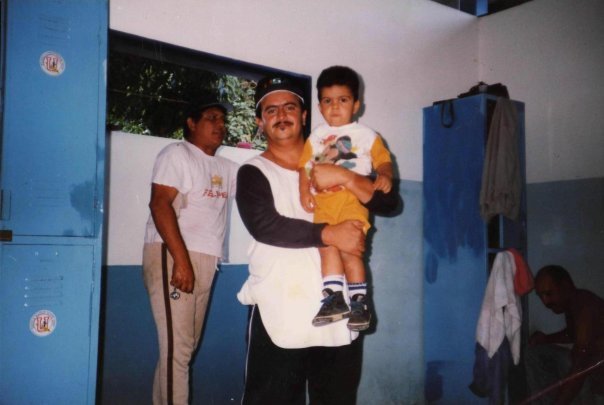 Dad with my middle brother
He practiced baseball and softball, is the sport that touches his heart, he feels a great passion for him, that even today he is in charge of organizing teams and scoring the games.
Over time the age began to charge all things and developed diabetes, he stopped eating healthy and began to eat badly and that caused that disease. He came to be at a weight of almost extreme obesity, but after some relapses with the disease decided to make a change.
Of course, he was never as thin again as he was in his youth, but he lost a lot of weight and managed to be healthy again. Something for which I feel very proud.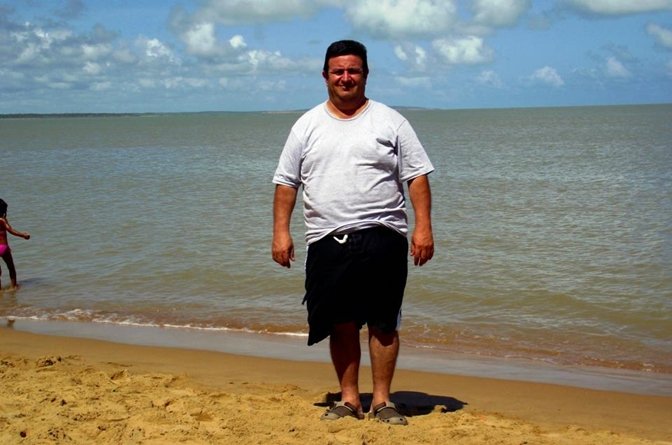 This picture was taken in Chichiriviche, Falcón, Venezuela.
Happy Birthday Dad!
Today is my father's birthday, and I finally managed to give him a nice day, as he deserves it.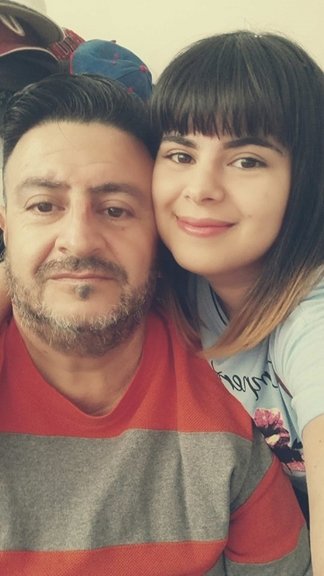 Today's selfie
As I am the only one among my brothers who are close to him, I decided to take him to a nice restaurant, to eat his favorite food.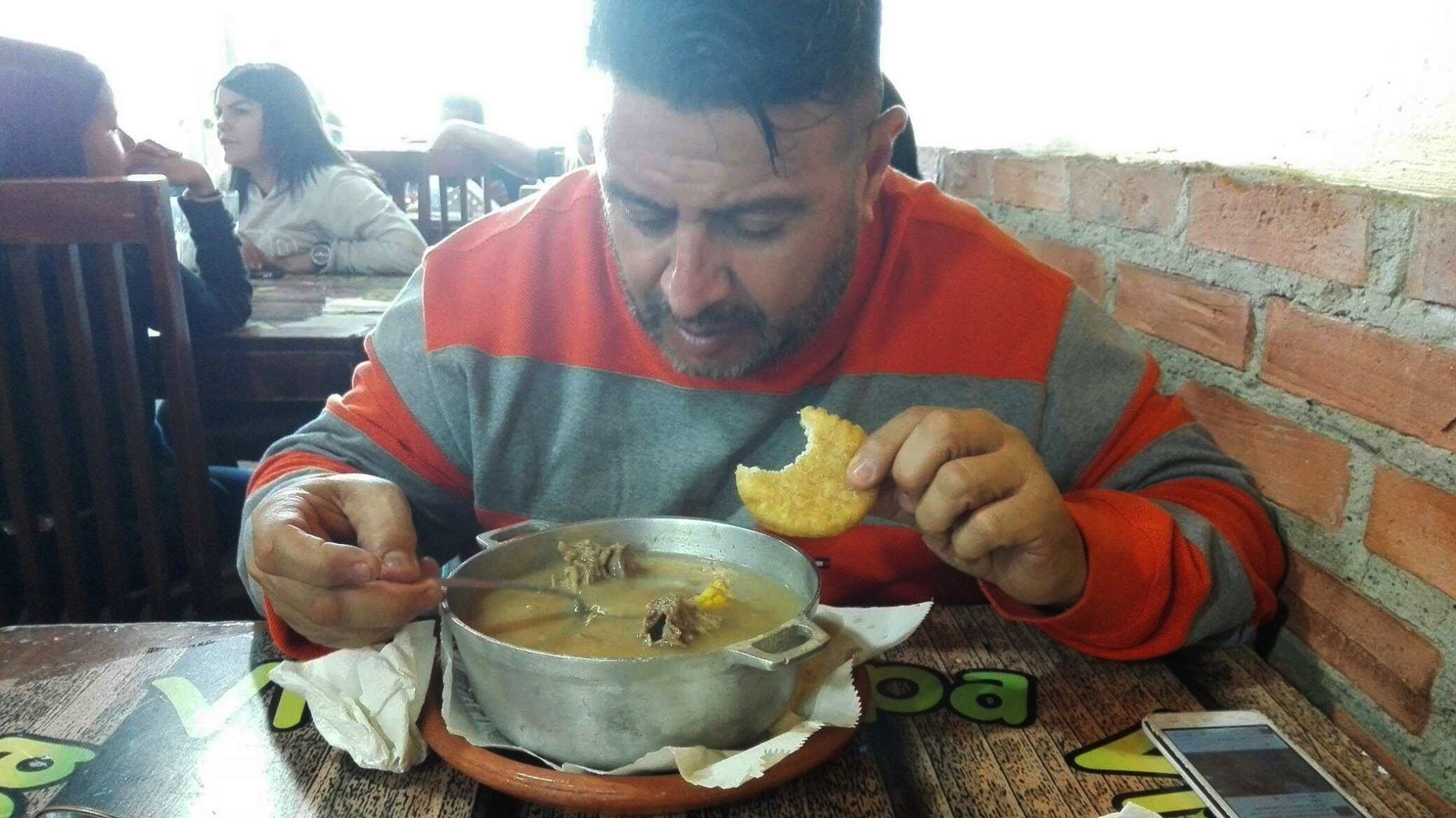 He was enjoying his soup of meat, doesn't matter where you take my dad to eat to, he always ask for a soup
Then to buy his birthday cake.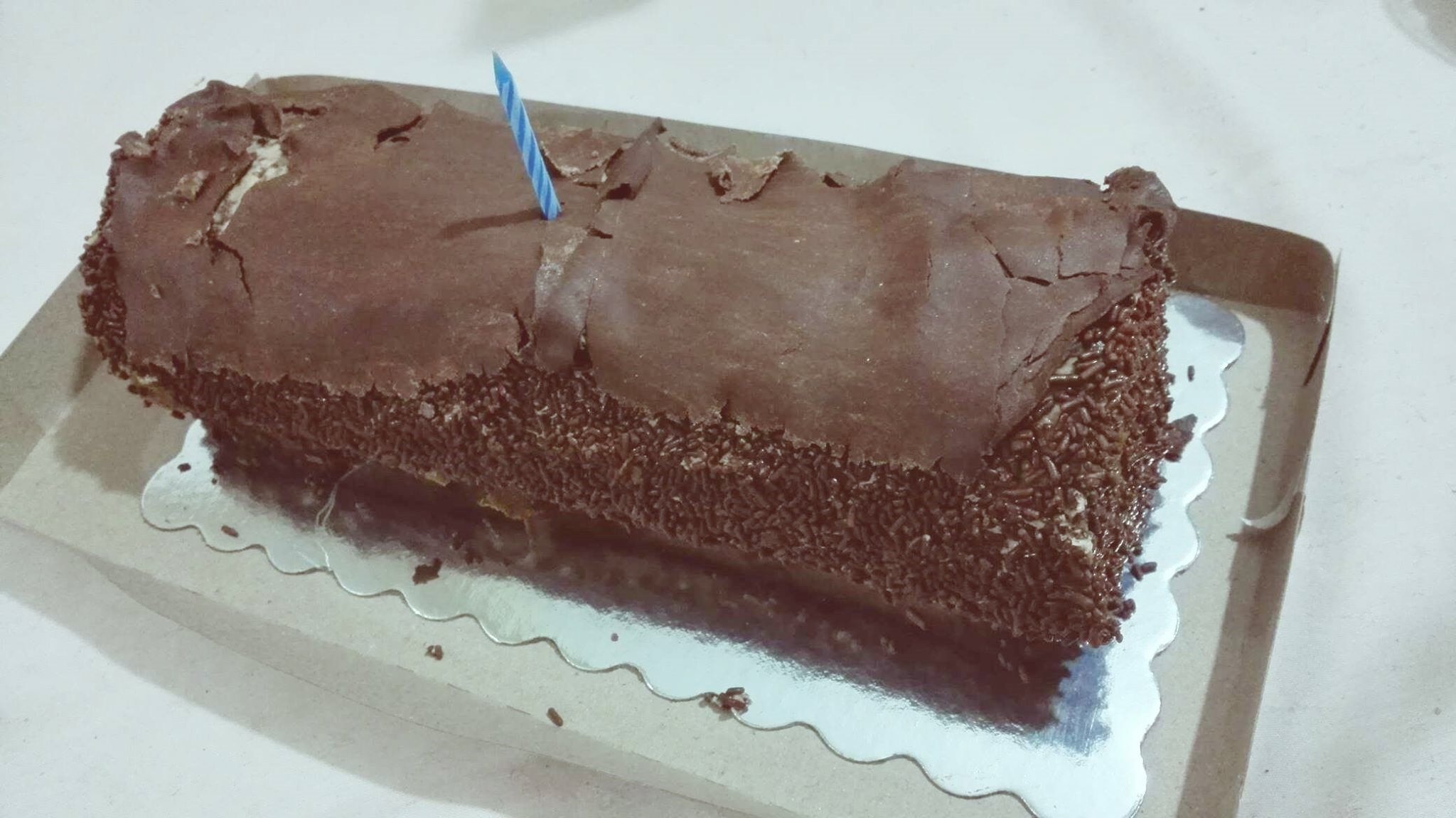 It tastes better than it looks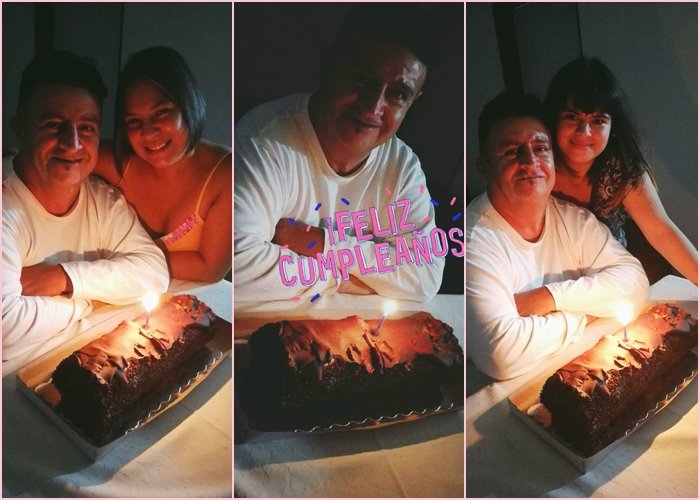 Mom, dad and me together tonight before sing Happy Birthday Song!

And all this was possible thanks to Steemit.
It is one of the reasons why I feel happy today, and very grateful to all the people I have met here, the people who have given me their support from the first day, communities like @thealliance, some others from @opgaming, @steemgc, @reveur, @cervantes, @codebyte, @srcianuro, and persons like @curie, @enginewitty, @c0ff33a, @thekittygirl, @anomadsoul and @terrycraft. Even @shadowspub for his great project Pimp Your Post Thursday every Thursday in the Steemit Ramble discord

Each small contribution counts to make a difference, and I've worked hard to create good content, felt good to have the chance to give my father a nice day.
Thanks to all of you peoples.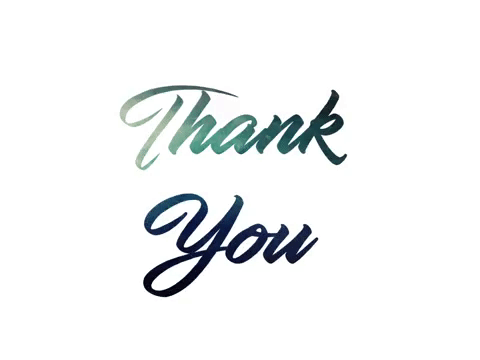 thanks

Now is your turn:

Write a post about something you have to be postive about today - this could be anything from being thankful for your current situation, someone being nice to you, being thankful for your friends and family, or even being thankful for the oppurtunity you have been given here on Steemit - just keep it positive :)


Do this for 7 days in a row if you get nominated


Mention three people who should do this on each day.


Tag it with #sevendaypositivity or #7daypositivitychallenge, dont forget to include these rules at the bottom of your post.


Include a picture of something positive (related to your story if possible).

I nominate @jzerpa, @ddrfr33k, and @elizacheng

Thanks for be here!
©2018 María Zerpa