The genre of terror has been in a tremendous decline in recent years, few are the productions that manage to show an outstanding terror, a terror that more than scare the impact who sees it, a terror that is not only based on screamers and predictable sequences of murderers or paranormal entities. If we add to a decadent genre an adaptation of Stephen King's books, it is certainly to be expected that something not so good will turn out, and it didn't turn out.
In the tall Grass is one of the most recent adaptations of Stephen King's books that have lately become jewels for those who do them well and curses for those who do it badly. Filmmakers continue to take King's books lightly, they don't end up endowing them with enough intensity and development to make them stand out in the movies.
It is difficult to break down a film so badly made when you have read the book and you know the most important details that were missing and that made it fail in the cinema but I will make an effort.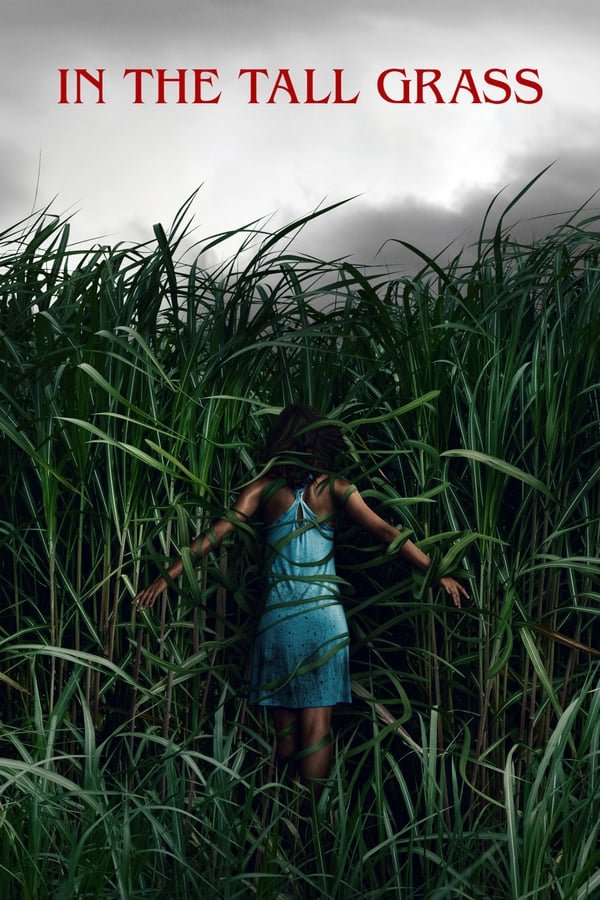 Source
The plot.
The story or plot (if we can call it that) is very simple, a family that was on a road trip stops when they hear strange noises of people and especially children asking for help in a kind of labyrinthine plantation, so logically ( yes of course ) they decide to go into the maze to try to help those who were asking for help, and from there it begins to unleash a game where the senses of that family and ours begin to be manipulated by an inclement evil entity that controls the place where the family has entered, exerting all kinds of pressure and psychological damage to break them and kill them.
The plot takes place in an unorthodox way with different follow-ups to the characters, so that we are aware at all times how each is being tested to see if it survives or not. So we have a family immersed in a field of malignant grass that starts to see visions and hear all sorts of horrors that gradually diminish and break them physically and emotionally. However the plot gets stuck there we do not see any critical point that makes us care more about the characters, they are being tortured but we do not have a background that allows us to know why we have nothing really relevant to highlight the course of the story, we only have a lot of camera effects and angles of vision modified to create a gloomy and terrifying spectrum that being sincere they executed in a very bad way.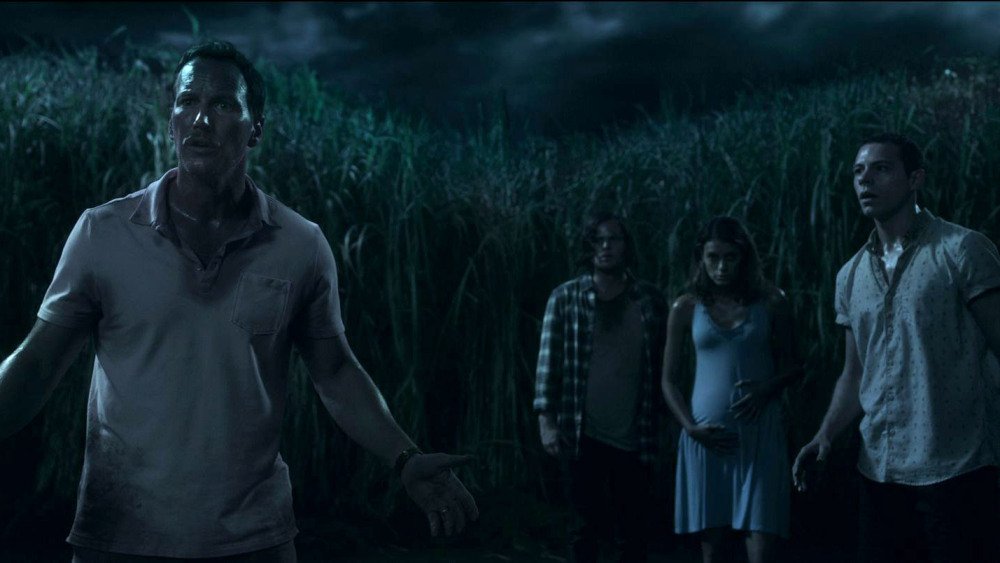 Source
Tearing the film apart
On paper the story does not sound so bad, the bad is how they executed a story that since the book was something complex and therefore should have been polished more, a story that failed to develop properly to cause the same impact that causes the book when you read it. The creators seem to have dedicated themselves only to using the surface of a story that if it is well explored is really terrifying, they didn't use the ethnic or religious backgrounds that make sense to the why of this malignant grass, to why people are swallowed and torture; they filled with cheap terror and unnecessary screams an intelligent story that should have been done with great caution. Source
Without forgetting that the cast they chose does not fully connect with the story, instead is only dedicated to being a group of dull people who react (very badly) to the psychological torture that is being induced. It's hard to see any kind of real connection between family members and people who are also trapped in the grass, only in a few moments do you see brushstrokes of emotion but nothing else happens fleetingly without giving us time to remember it.
A bad script, a bad cast, but a good photography is what this film is all about, an accumulation of bad creative decisions where sounds and settings seem to be the only correct decisions made. Just like the evil creature of grass, this film lacks soul, emotion and a critical intensity to be good. It does nothing to offer psychological terror and gets stuck in the wheel of mediocre terror.
---
Personal Score: 4,5