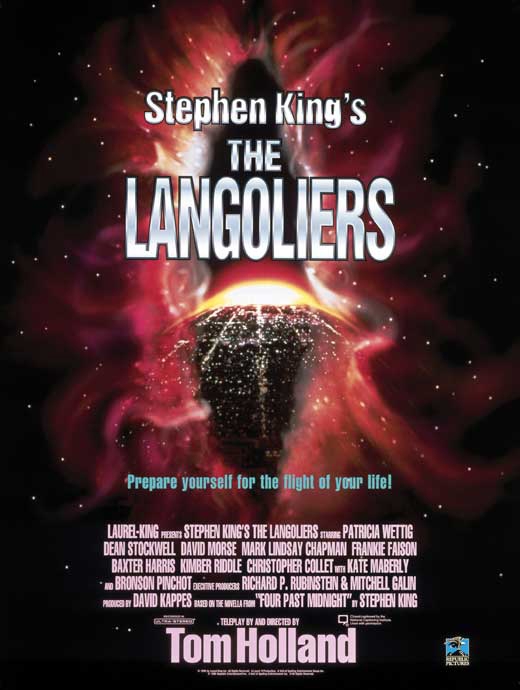 The Langoliers are the fears of everyone, or simply imaginary creations coming right out of Stephen King's unique imagination! As usual, it's not only about the fiction and the horror but also about the characters which are perfectly interpreted by the crew and directed by Tom Holland. In fact, characters are the key to the success of this triple-A movie! The plot is not evolving focused on the alien's mystery, instead, it focuses on the character's reactions and it is these conflicts and unpredictable reactions that define the next decision to take facing the terrible Langoliers! Stephen King makes the difference always introducing powerful and controversial characters in a conflictual environment where the real enemy is not always common... - text by
@imealien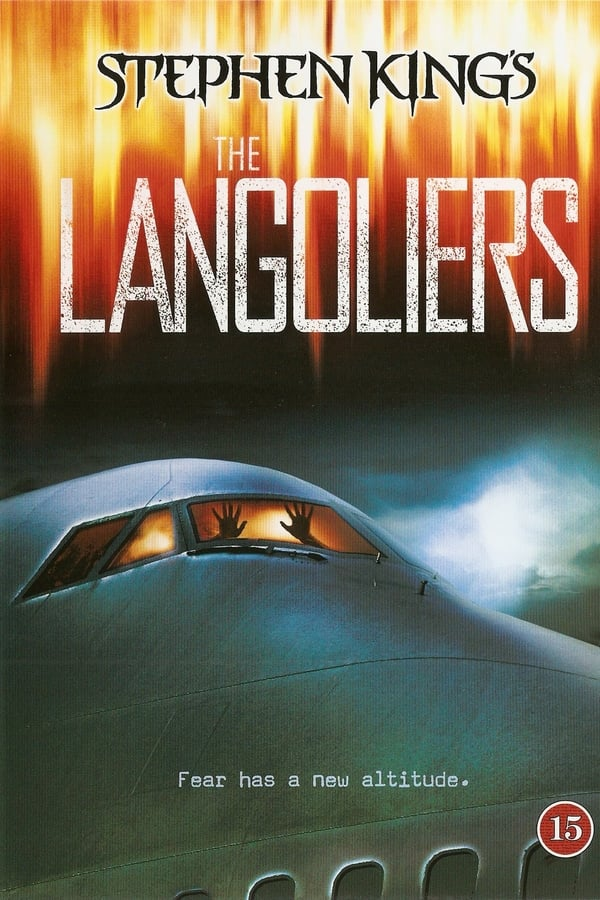 "Fear has a new altitude", An emblematic phrase, a very successful phrase for describing the essence of the movie. Passengers and a part of the crew disappear during the flight. Not all, however, some sleeping passengers do not disappear. When they manage to land at Bangor airport, they discover they are alone, perhaps the only people in the area and perhaps the whole planet ... Another dimension? The Bangor's airport seems desert and in addition to this paradox they discover that almost everything around is lifeless and objects are losing their common properties, food and drinks have no taste, matches are useless as they cannot light them, and a strange sound is heard. Then, strange creatures appear coming from the horizon. What will happen next? Well, you'll know once you watch the Langoliers miniseries!!! (continuity on-screen) - text by
@imealien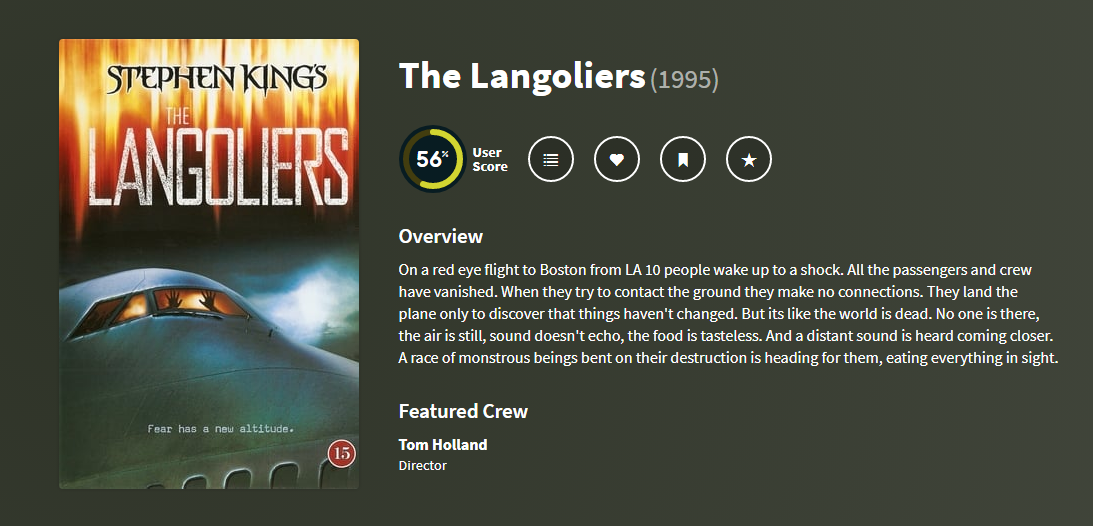 Langoliers, miniseries episodes: 2 of 1h 30' each. Written and directed by Tom Holland. Based on a Stephen King's novella which is part of the anthology "Four Past Midnight" (Four novellas)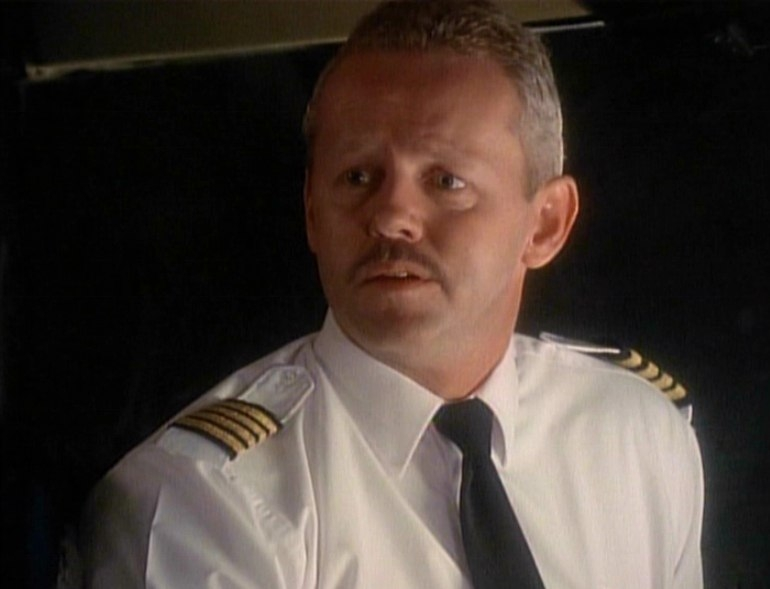 David Morse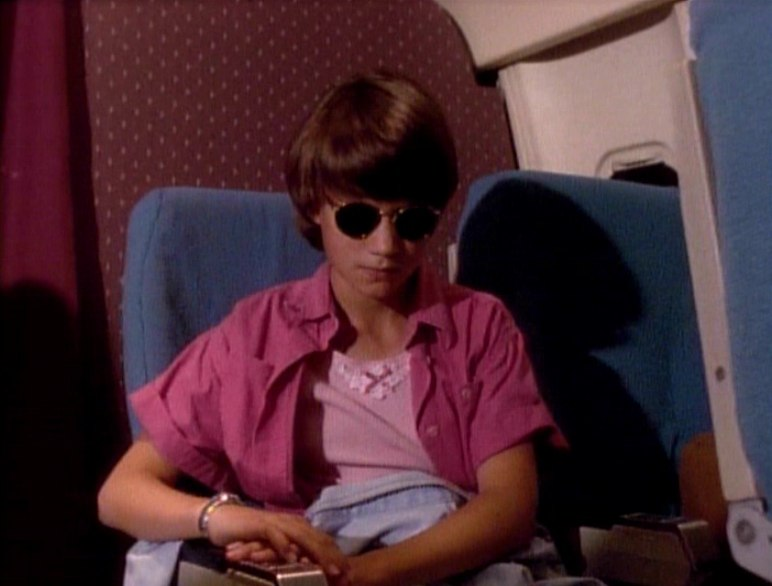 Kate Maberly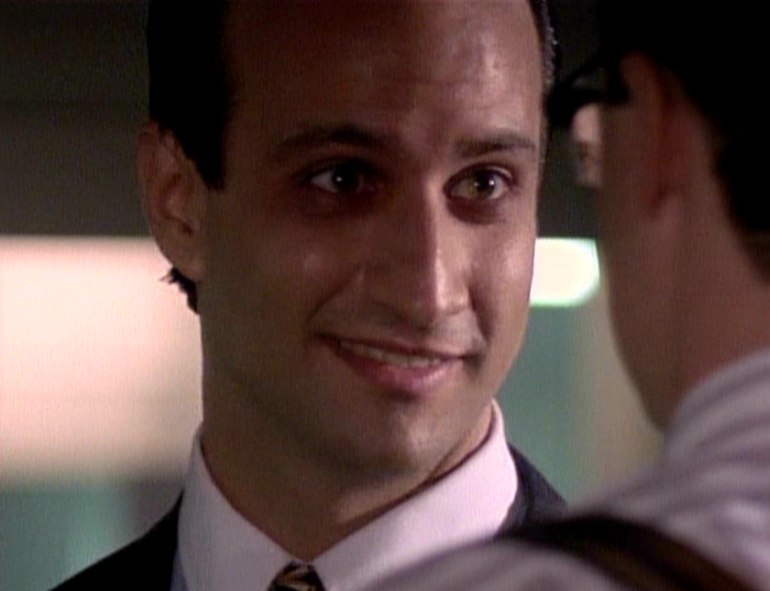 Bronson Pinchot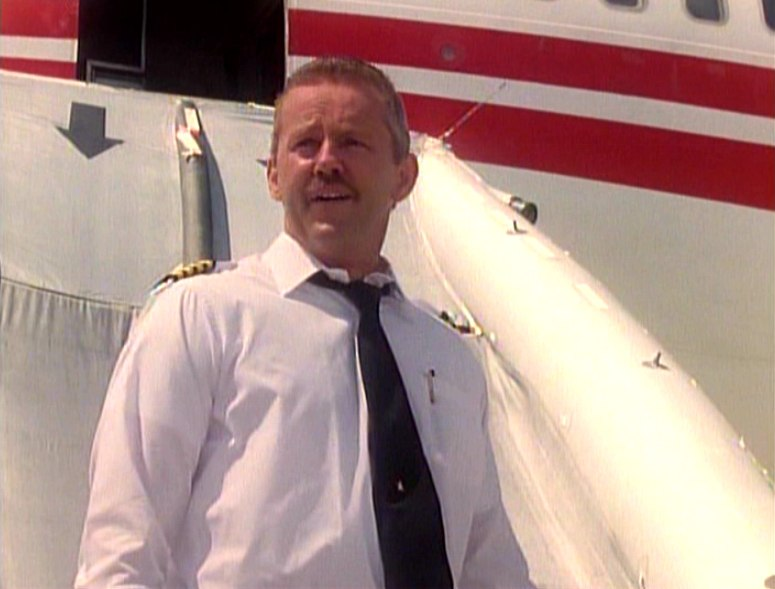 Filmed in and around Bangor International Airport in Maine (Stephen King's hometown).
More interesting facts about The Langoliers here: https://www.imdb.com/title/tt0112040/trivia?ref_=tt_ql_trv_1
Langoliers is among my favorite miniseries, I enjoyed a lot the genuine plot and the evolution of the characters. Revealing almost all aspects of the human psychism through King's characters is a challenge and the movie accomplish the mission offering a vast field for studying the human behaving under... metaphysical conditions!
Thanks for your attention! I hope you enjoy this review, and I wish you to have an excellent and creative week!!!
Photos source: https://www.imdb.com

Texte by @imealien
---
※ The following part is needed to put filled in and added to your text, as otherwise it will not be included later on phase II on Triple A.
※ 리뷰 하단에 다음 두가지 항목 포함 필수 (미포함 시 차후 자체사이트에 반영 안됨)