Watch Wise and Foolish on Netflix recently. J Drama had been on the decline in recent years with everyone flocking over to K Drama, so did I. This was the first Japanese Drama that I managed to finish in a long time . There aren't too many J Dramas on Netflix too and probably that is why.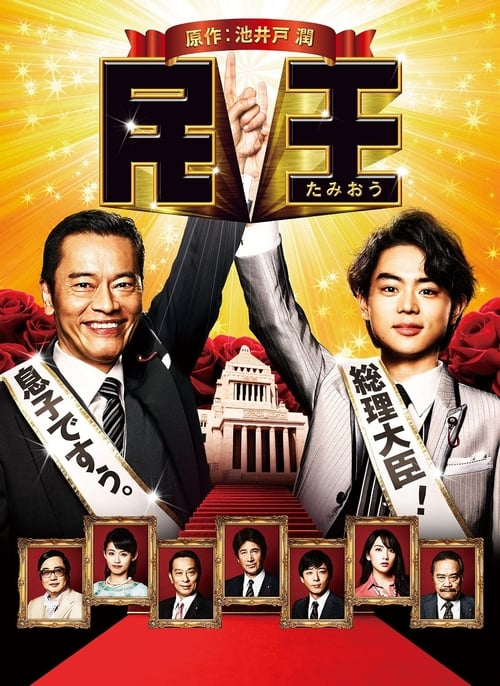 Quick Summary
Taizan Muto is the newly elected Prime Minister of Japan, a seasoned politician who will do everything he can to guard the top position. The Prime Minister's son Sho is, on the other hand, a carefree and timid university student who is trying to live independently and looking for a job. Suddenly, a body switch happened and both find themselves in the bodies of the other.
The Prime Minister is now a dumb student who knows nothing about politics and can't even read properly. He made a fool of himself on live television and during parliament discussion. While Taizan in Sho's body, continues to guide the PM along with his two trusted confidants, teaching him how to read and learn basic politics.
In Sho's body, the PM had to attend several job interviews which he failed miserably due to his aggressiveness. Friends of Sho gets suspicious of his behaviour as he is usually the kind, timid and understanding type.
While the secret police investigates into the body switch, they discovered there was a similar case in another pair, the father and daughter of Muto's political rival. Things start to get interesting as they work together to preserve their political ideals and positions.
Watch the show to find out more!
Review
Wise and Foolish is a real funny TV drama, very typical of Japanese TV shows. Especially seeing how the switched Prime Minister making a fool of himself on TV, where he can't even read properly. Some scenes were hilarious as we see how an ordinary tries to pose himself off as the leader of a country.
The plot is nothing new in Wise and Foolish. It is easy to predict what happens next. And the usual topic of Dreams, Aspirations, etc which is typical of countless Japanese Dramas. If you are looking for a good story, then expect to be disappointed here.
No big names cast in this TV show either, it could be a small production with limited budget. There are only 8 episodes too. The usual over dramatic acting however works cleverly in this drama as it adds more fun to the comedy. Especially the small hand gesture of the switched Prime Minister and his inability to read complex political terms is too funny.
Not a top choice, but if you are looking for some J Drama to watch on Netflix, then Wise and Foolish might be good to pass some of your free time.
---
※ The following part is needed to put filled in and added to your text, as otherwise it will not be included later on phase II on Triple A.
※ 리뷰 하단에 다음 두가지 항목 포함 필수 (미포함 시 차후 자체사이트에 반영 안됨)
Movie URL: https://www.themoviedb.org/tv/80760
Critic: AA
영화 URL: https://www.themoviedb.org/tv/80760
별점: AA