Hi there,
Here is my review of the newly-released Last Christmas , a romantic comedy film.
Last Christmas revolves around Kate (Emilia Clarke), who works in a London Christmas store and goes through life unhappily. She argues with everyone and neglects herself with a diet of junk food, too much drink and meaningless one-night stands. Then one day she meets the mysterious Tom (Henry Golding), who helps her get her life back on track and think more about herself and others.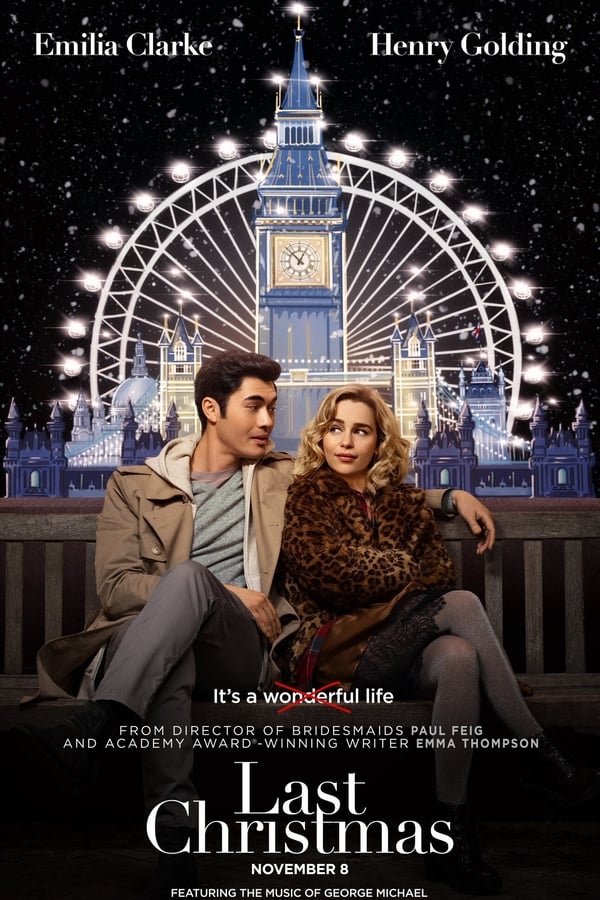 My thoughts
Last Christmas is a typical Christmas film: light-hearted and shamelessly sentimental, with a magical-realistic edge. For lovers of the genre there is plenty to swoon, but I personally occasionally sat there with crooked toes. I had expected something sharper from director Paul Feig (Bridesmaids) and scriptwriter Emma Thompson (Sense and Sensibility).
What makes the film interesting is the pronounced moral, even political message that resounds in it. Populism and nationalism are emphatically taken, the cast is strikingly multicultural, attention is paid to homeless people, and Kate's hedonistic lifestyle is by no means glorified. You could call it a bit politically correct or moralistic, but the commitment made a sincere and sympathetic impression on me.
All in all not highly recommended, but there are worse Christmas films. My own favorite remains the 1946 classic It's a Wonderful Life, which has influenced countless later Christmas films - including Last Christmas.
---