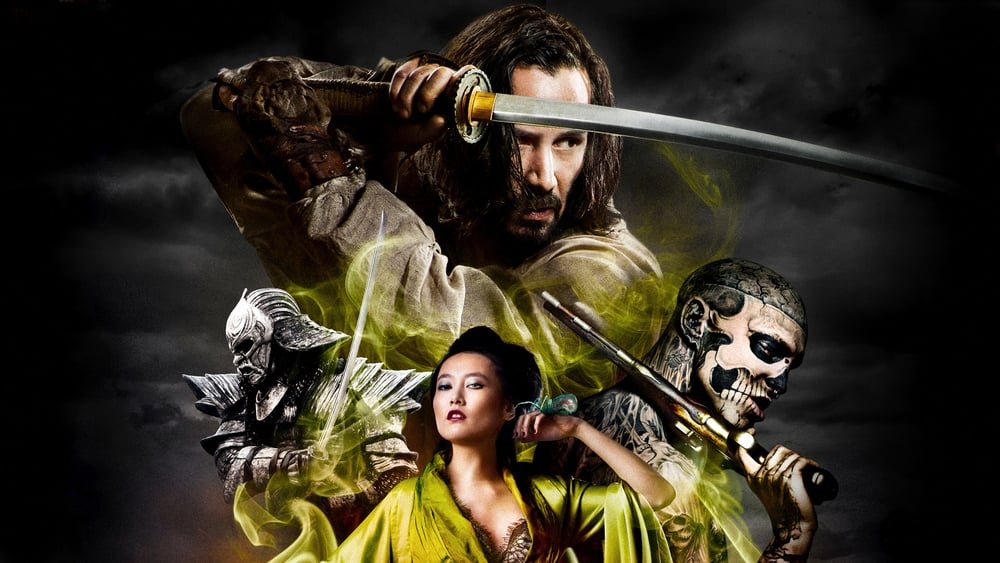 47 Ronin is a 2013 American fantasy action film directed by Carl Rinsch. Written by Chris Morgan and Hossein Amini from a story by Morgan and Walter Hamada.
Believe me for this one, I totally judged the book(movie) by its cover because the title did no justice in drawing my attention but alas I wasn't disappointed. 47 Ronin, that title almost makes no sense to people who are not familiar with the ancient Japanese culture, according to the movie, Ronins are Samurai's that failed/lost their masters, due to this, they are stripped off the Samurai title and duties and are called Ronins. This was during the feudal period of Japan.
So having written that, 47 Ronins is a movie based on a true life story about some ex Samurais who put their life on the line in order to restore their masters glory and take revenge on an evil Lord. Interestingly the movie has a fantastic blend of swordsplay with a nice inclusion of magic, yes, there was witchcraft and blazing swords, demons, beasts and the graphics was quite top notch for a 2013 movie.
To my amusement, our very own Keanu Reeves played the role of a "halfling" which is a half human, half demon and he killed the role as usual.
The movie started with a young boy Kai(Keanu Reeves) who escaped and was saved from the hands of demons after he was left in the evil forest to die because of his birth condition. Unlike the other kids who were left to die at the evil forest, Kai(Keanu Reeves) was raised by the demons in the forest, they thought him their ways of magic and how to kill. He was saved by some Samurai's and a Lord who saw him laying lifeless on a stream in the forest during a voyage. Though he was never accepted as a samurai, he was exceptionally useful in saving what was left of his homeland.
Actually when I saw Keanu Reeves holding a sword and the 2 ugly evil looking dudes on the album art, I thought it was going to be extremely bloody, but the action parts were almost nothing compared to the usual Keanu Reeves action movies.
I like the fact that they went deep into the Japanese traditional setting, but one common thing about these types of traditional Chinese, Japanese movies is that there is always an evil emperor or governor planning a coup to take over the entire land, well this is not so different, but I bet you will enjoy the witchcraft, ghost and beastly effects which made this one stand out.
Here's a preview
I rate this movie A
Link to the movie https://www.themoviedb.org/movie/64686-47-ronin?language=en-US
Thanks for reading…
---
Posted from my blog with SteemPress : https://steemhosting.com/kilimanjaro/?p=58
---