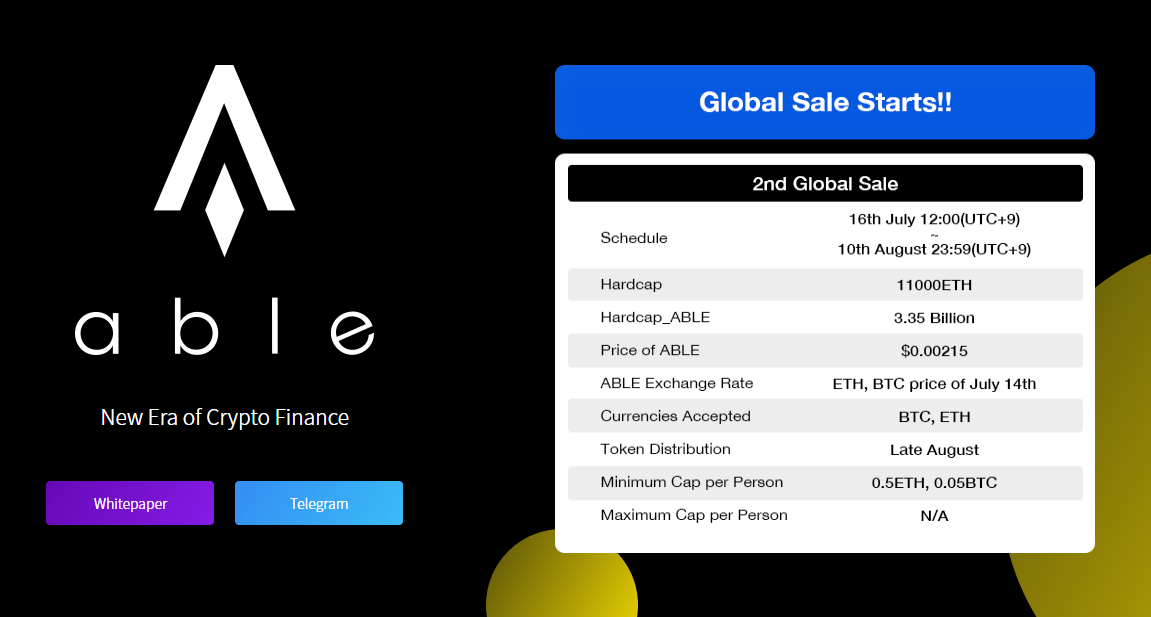 Able acts according to the idea of eliminating centralized intermediaries between people taking loans and creditors.Ordinary banks earn on the difference in interest rates between loans and deposits. In the case of Able, participants in the system will negotiate among themselves about the interest directly, bypassing the bank as an intermediary.
Advantages over classic banking
With this scheme, all profits go directly to the lender. The benefit for the borrower is a lower interest on the loan, and for the lender - in substantially more pleasant terms than in a classic bank.
Banks in their usual sense are represented by centralized institutions, which are always very vulnerable to hacker attacks. In the event of bankruptcy, everyone will suffer, both borrowers as well as investors. As for the decentralized model, there are no such risks.
In addition, the platform will be convenient for employers. They can use it to pay their employees. And the developers will have the opportunity to introduce fundamentally new and useful financial instruments into their applications.

Economic Features
Within the platform, two types of tokens will be used - ABLE Dollar and ABLE Coin.
ABLE Coin is intended for payment of commission fees, and ABLE Dollar is designed specifically for the issue of interest on deposits.You can exchange tokens in one and the other side. All in all there are 25 billion conventional tokens and one billion $ -tolens will be produced. The creator do not plan the release of coins in the future. Significant advantages for depositors are associated with the use of the prospective consensus algorithm Proof-of-Stake.
During the ICO, it is planned to sell 16 billion tokens, which means 60 percent.The remaining ones are distributed as follows:
15% - reserve fund;

10% - to the sponsors and the team;

5% - strategic partners and marketing;
The initial course is 1 ETH = 40,000 ABLE Coin.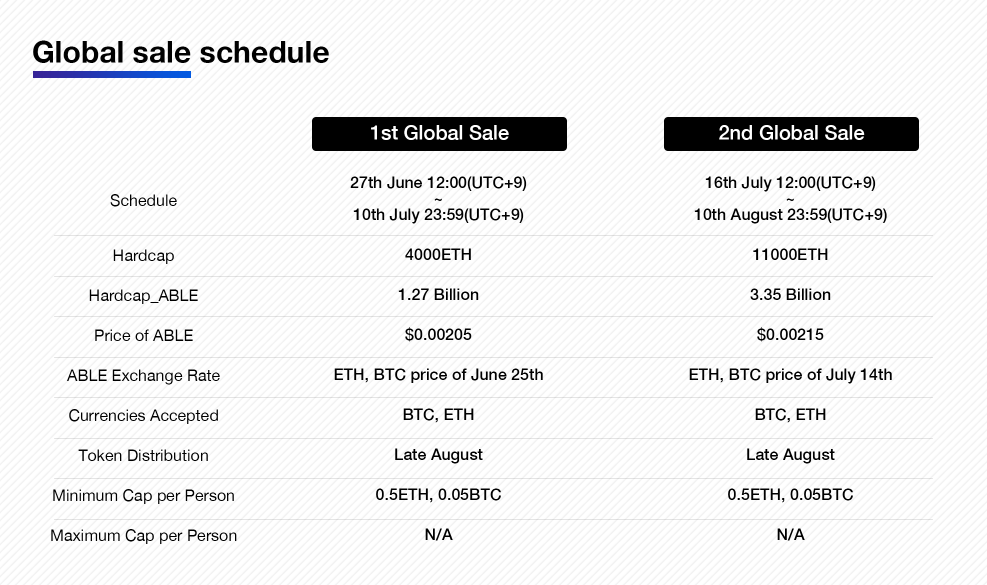 Functional
At the initial stages of work, Able customers will be able to take advantage of the following aspects:
Crediting and investing. There is a special mechanism for finding coincidences between creditors and borrowers.

Salaries and credit / loan ratings. A reliable way of payment with your employees, as well as a similar credit history to support loans.

Payment service for the transfer of funds and payment for services. Simplified account addresses and reservation of financial transfers are used.

Investments in the project. Each account has the right to participate in ICO (initial distribution of tokens), which is managed by smart contracts.
The key aspect of any decentralized system is the division of valuable assets among network members, and at the same time disposal of various intermediaries. This fully applies to the Able platform , which can become a revolutionary solution in the banking sector.
Additional links:
Website: https://www.able-project.io
Bitcointalk ANN Thread: https://bitcointalk.org/index.php?topic=3159298.msg32659058#msg32659058
Bitcointalk Bounty Thread: https://bitcointalk.org/index.php?topic=4450204
Twitter: https://twitter.com/Ablecoinproject
Facebook: https://www.facebook.com/ablecoinproject
Telegram: https://t.me/ABLE_Project_EN
Medium: https://medium.com/@ableproject
GitHub: https://github.com/kblockchain/
Reddit: https://www.reddit.com/r/ABLEproject
---
ETH: 0xc656ce68D311ab51fBa74d3Fe3f106B14B5f07FD