Several days ago, we good people at @steemflagrewards noticed a certain Steemian who seemed to like self-voting has own comments to the extreme.
Boasting that you are the 'King of Spam' really doesn't go down very well with me or the rest of us that want the STEEM block chain to succeed.
@skreza has a decent delegation from @blocktrades and that's not a bad thing except that he feels he needs to pay for the delegation by having a 97% self-vote percentage.
I could say the same thing for my own case. I have bought over 18000 STEEM in the last eight months so should I have a 97% self-vote too? In the world and mind of @skreza this would be perfectly justified.
He is now complaining after being put on @mack-botjr as a bad Steemian.
@mack-botjr auto-flags all his comments and posts until he is removed from the 'bad list'.
It appears that @skreza thinks now thinks I hold the reins to the @mack-botjr; well I don't and I can't stop your flags coming or the @spaminator ones.
I noticed him doing some more self-voting today but also saw his percentage was now at 65%. On the back of this, I figured some progress was being made.
I sent him a comment today as you can see below and instantly got a load of abuse. My response to the abuse was not negative, simply resigned.
The next thing I see is @skreza is flagging my articles at his full weight. I don't intend to retaliate at this moment even though I can inflict considerably more damage back if required.
@skreza seems to think I want a fight; I don't.
With that 6,500 STEEM he could connect with people who hold the same interests, comment, vote and spread his rewards to some others who write good content.
This is a blogging platform, not a battlefield or a place to milk in the rewards if you don't earn them.
A few more people have joined the anti-abuse incentive @steemflagrewards recently.
As the title of the post states, just be careful when flagging, pick your fights and expect retaliation from Steemians who just want to take and don't have a giving bone in their body.
EDIT: @skreza is flagging some of the other comments. I will counter any flags he dishes out. Speak your mind whether you think he's right or wrong without fear of his flags.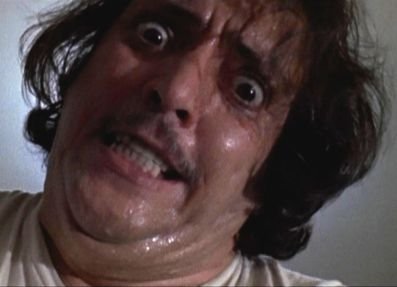 If you found this article so invigorating that you are now a positively googly-eyed, drooling lunatic with dripping saliva or even if you liked it just a bit, then please upvote, comment, resteem, engage me or all of these things.