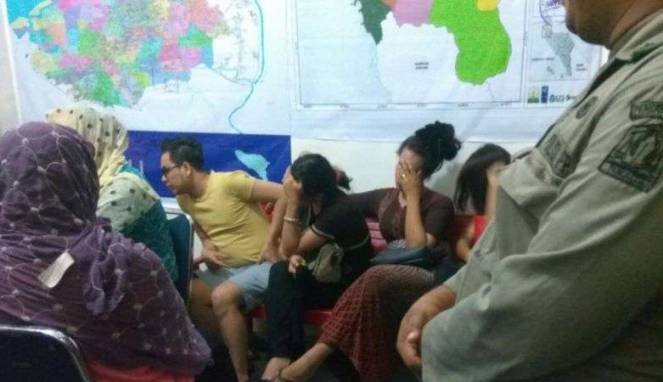 Transvestites captured by community organizations, the Civil Service Police Unit and Wilayatul Hisbah Aceh, will be temporarily given coaching.
However, according to Section Head of Investigation and Investigation of Satpol PP and WH Aceh, Marzuki, the transvestite can be punished according to Aceh Regulation No. 5 of 2000 in Article 11 paragraph 3 which reads, "Every person or legal entity domiciled in the Region is obliged to maintain and adhere to the values ​​of politeness, appropriateness, and propriety in the interaction of his life. '
In that article, the punishment that will ensnare the transvestite is also regulated in article 19, with the threat of confinement for a maximum of three months and a maximum fine of Rp2 million.
"For the time being we can hold 1X24 hours and we do coaching by calling their parents and their employers," said Marzuki, in Banda Aceh, Aceh, Sunday, December 17, 2017.
Marzuki said, they are not subject to the Islamic Shariah Qanun. Because, who can be snared in the Qanun it is his actions such as adultery, romance and so forth.
The results of his examination, the seven transvestites do not do so, so can not be snared with the law jinayat (flogging). "In Qanun Jinayat it is more to his deeds, if no action we can not meshes," he explained.
Meanwhile, the Head of the Office of Syariat Islam Aceh, Munawar A Djalil said, Wilayatul Hisbah who arrested the transvestite to be given coaching in order to prevent immorality. "What we are dealing with is an act, for example, it is proven to be homosexual, lesbian, ikhtilath, that is what we are dealing with, if the deed is not found, yes, we can not punish," he said.
Previously, seven transvestites were arrested after partying in order to celebrate the birthday of one of the transvestites in the five-star Hotel. They were arrested while relaxing in one of the stalls in the Simpang ​​Surabaya, Banda Aceh.