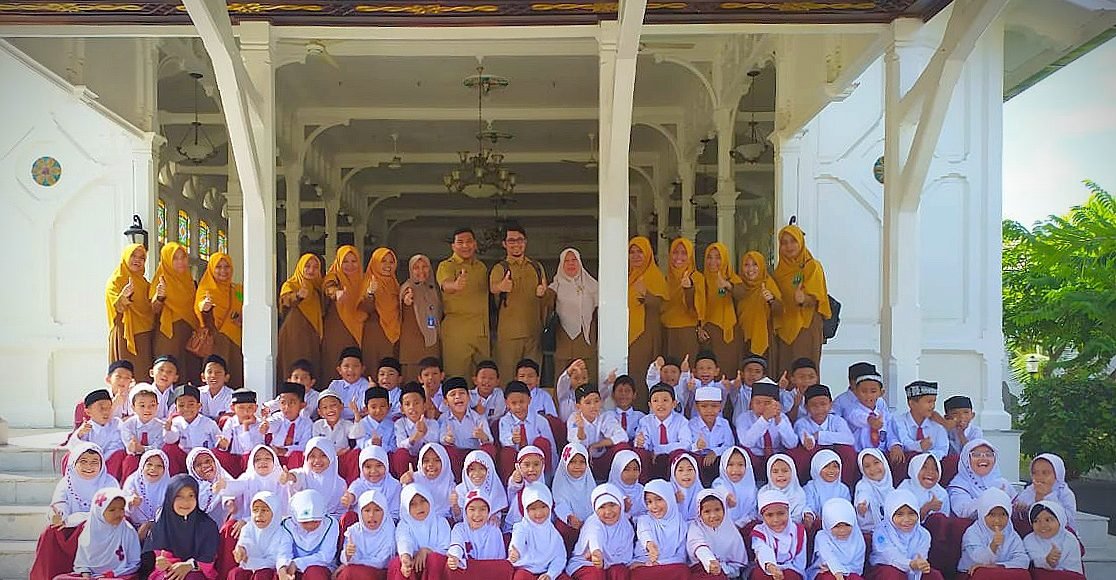 As many as 250 students and 20 accompanying teachers from Cendikia Aceh Besar Elementary School visited a number of historical sites in Banda Aceh, Monday (1/20/2020).
The visit was in the context of "Learning Together with the Museum" initiated by the Aceh Culture and Tourism Office through the Aceh Museum UPTD.
Besides being invited to get to know the Aceh Museum more closely, hundreds of participants were also invited to tour the Aceh Governor's Hall, such as Kandang Meuh and the Tomb of Sultan Iskandar Muda.
Head of Aceh Culture and Tourism Office Jamaluddin said, according to the directives of the Acting Governor of Aceh, the Governor's Hall was now beginning to be accessible to the wider community including tourists.
"The Aceh Governor's Hall has now been opened to the public, every Monday to Thursday at 10:00 to 12:00 WIB," he said.
For people or tourists who are interested in the Governor's Hall, they will be accompanied by a separate guide who is on standby at that time.
Jamaluddin also expressed his appreciation for the enthusiasm of students who were so passionate about knowing history that they directly received information from a guide.
"We hope that this kind of activity can increase the visit to the Aceh Museum and can introduce the history of Aceh to the visitors. Get to know history so you don't go wrong, "Jamaluddin hoped.