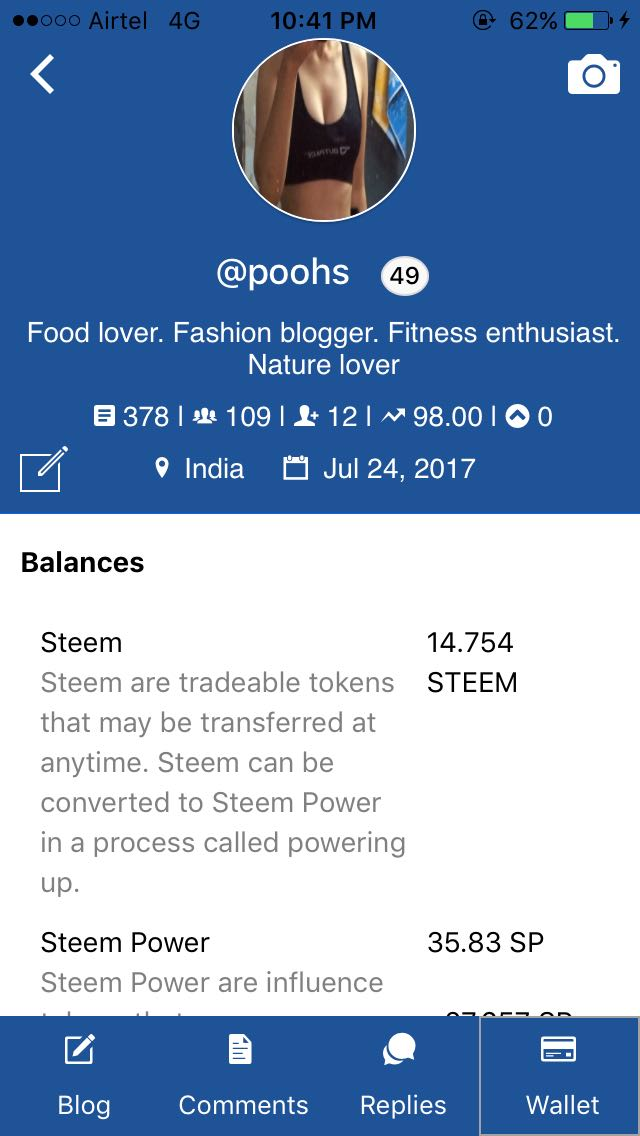 Hey Steemit community!!
I Finally have about a little more than a hundred followers on steemit. It has been around two months since I joined Steemit on the recommendations of friend @satfit .
I remember the day when we got a break for the university lectures. So we head out to have some food and while we were having our food he gave me an introduction to Steemit. It was very hard for me to believe that such a platform existed where we are getting paid for blogging and posting stuff.

But I gradually came to believe him and he created my profile then and there at the moment. After that their was no looking back and i have been posting regularly and I have reached close to about 400 posts in a little more than 2 months tops. I
am still learning about steem with every passing day and while doing so made a plenty of new friends along the way.
Their are a few things one should keep in mind while steeming which i think are necessary to grow your account in a healthy and resourceful manner and these are :-
       1.) Post regularly and stay active.
       2.) Post  quality stuff which carries some information.
       3.) Give credit where due or the bots will get you.  
       4.) Posts should have pictures as it gets attention rather than plain text.
       5.) Commenting is highly recommended for quick SP(although underrated)   

These are some of the things i keep in mind while I use steemit and i am really thankful to everyone of my followers and I will try my best to post better things by the day!!
Steem is love and steem is life.
Stay in touch for more :)