Once upon a time there was a hot hot summer, and a cicada that did not like to sweat or struggle. The only thing she liked to do was sing all day.
Bits of food, pebbles, sticks, etc. are under the branch of the tree where the cicada was lying comfortably, an ant was passing back and forth.
The cicada, seeing how sweaty the ant was, began to tease her:
Come up here with me, ant lady. It's cooler and, while you're resting, we sing a few songs together - and, saying, he started singing.
I am very busy for the winter, but I am very busy for the cold, when it arrives - and, I know, kept going back and forth for the lawn, busy.
But the summer is still long - the cicada continued - and the winter is still far away. Don't worry now, there will be time to put away the supplies!
The ant shook his head a little and continued his work undeterred, no longer minding the cicada.
Do as you wish, my ant. In the meantime, I enjoy this wonderful day, I know I can relax here - and the cicada resumed singing another song.
The days and then the months passed quickly, and here, on time, on the winter, with its cold and its ice.
The cicada roamed the fields and meadows, groping as much as it could, recovering something from the cold where it happened.
Wandering around wandering, one evening when darkness had fallen very soon, he met a small house with an illuminated window. The cicada was so hungry and so cold, so he knocked on the door.
The door opened and the ant came out. That was his little house built with difficulty throughout the summer, from inside you could feel a nice warmth and a very inviting smell of food.
Good evening, cicada lady, what brings you here to me? "Good evening, ant lady," the cicada answered coldly, trembling in the light little coat she was wearing. - I'm cold, I'm hungry and I don't have a roof to spend the night.
The ant looked at the cicada with compassion.
Ah ma'am cicada, as I remember well the hot summer days when, while I struggled to put away provisions and build a house, you, blessed on your branch in the cool and in the shade, were singing and singing and singing ... Well, let's do so: enter, this time I will help you and give you food and a bed to sleep. But you promise that next summer you will help me get supplies.
The cicada, having learned the lesson, promised that she would be good and thanked the ant for help.
Moral: those who do nothing, get nothing, that is why we must commit ourselves.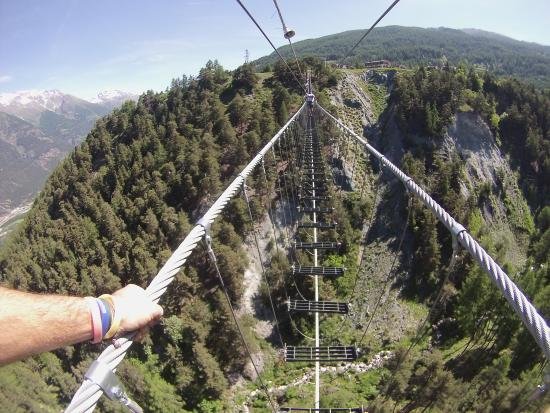 20227

Walking