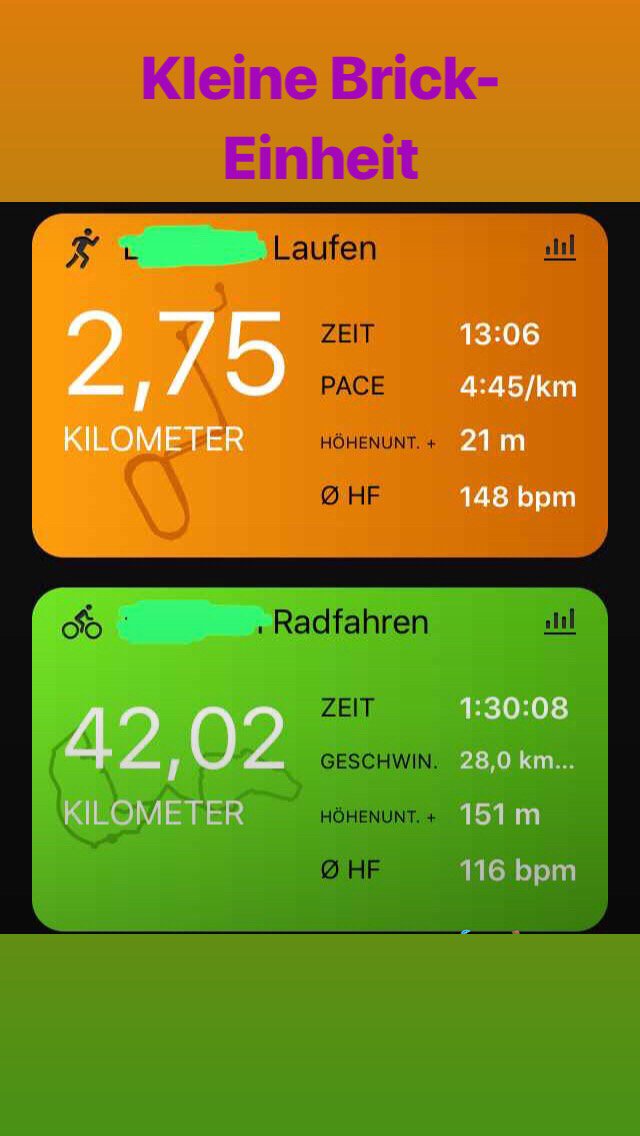 I slept just 3 hours today thanks to my work-preparations..
I have just around 4 weeks left until my half ironman and I am becoming really exited from day to day.
Today I did a nice Brick-Training, combining cycling and running. Have to become used to the switch and this is a good training for it.
I will enjoy the next 4 weeks of hard training 😎👌🏼



13689

Cycling,Daily Activity,Walking,Running