I've started my training for a Marathon. I'm not sure when I will actually run one. However, this time I will actually train for it. Today was just day number 1.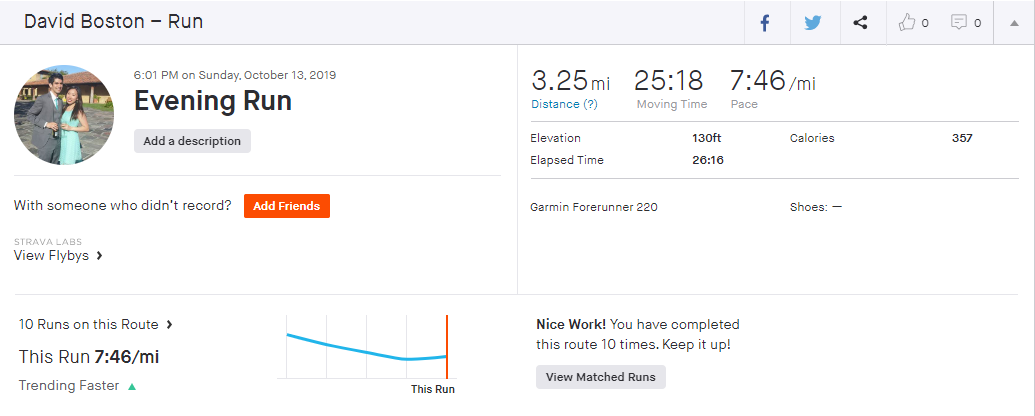 Ran a little over 3 miles with an average pace of 7:45. Tried to run each mile faster then the previous mile.
I'll also start doing a vlog every so often to accompany this training post such as the one below
Other then the one, I wasn't up to much other then playing with kiddo. But he slept awful an lot today. Hopefully he isn't getting sick!