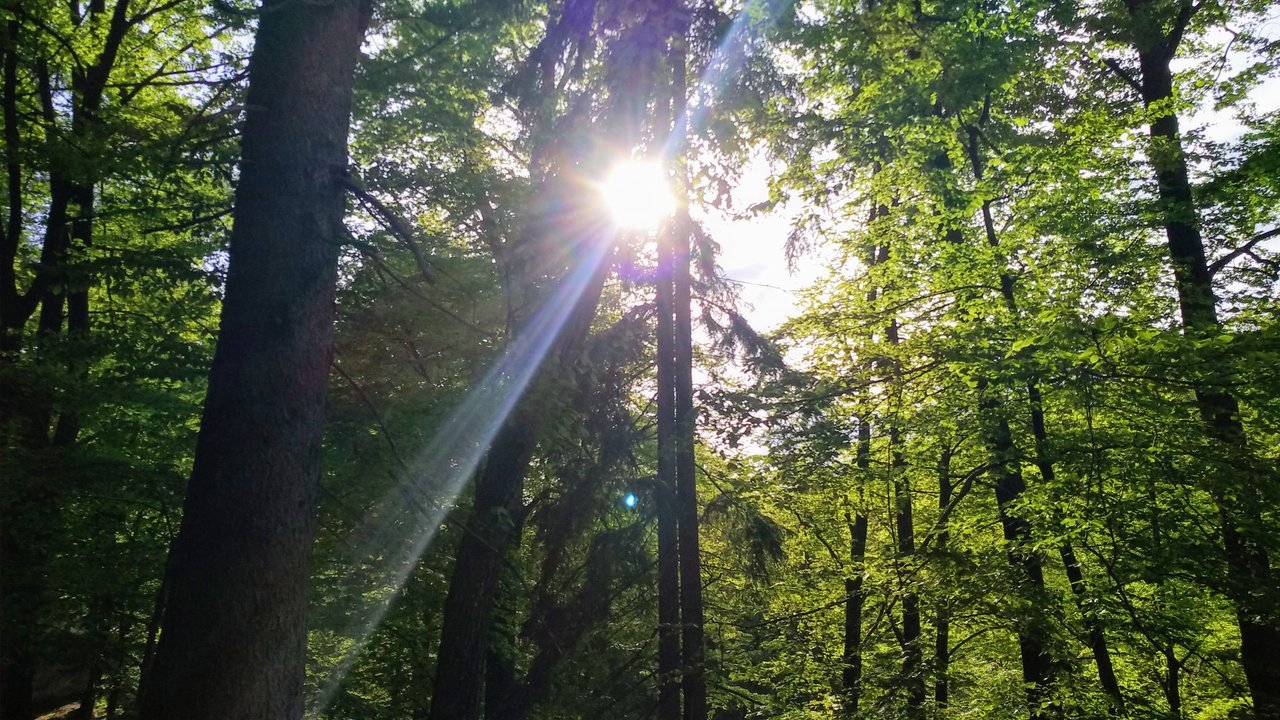 Sunny afternoon doggy family walk in the forest. Sun's rays are barely reaching the ground through the thick foliage which has grown so strongly in the rain of the recent weeks.
It feels good to be caressed by the sun.
Slow steps, no hurry, we have all the time in the world, almost.
---
Better and better


9361