Yesterday I was converting some Steem-Engine tokens to the famous BEER token.
Tonight I will perform a similar feat with the @actifit's AFIT token.
From the list below I will convert LEO, SPORTS, GG and INT tokens.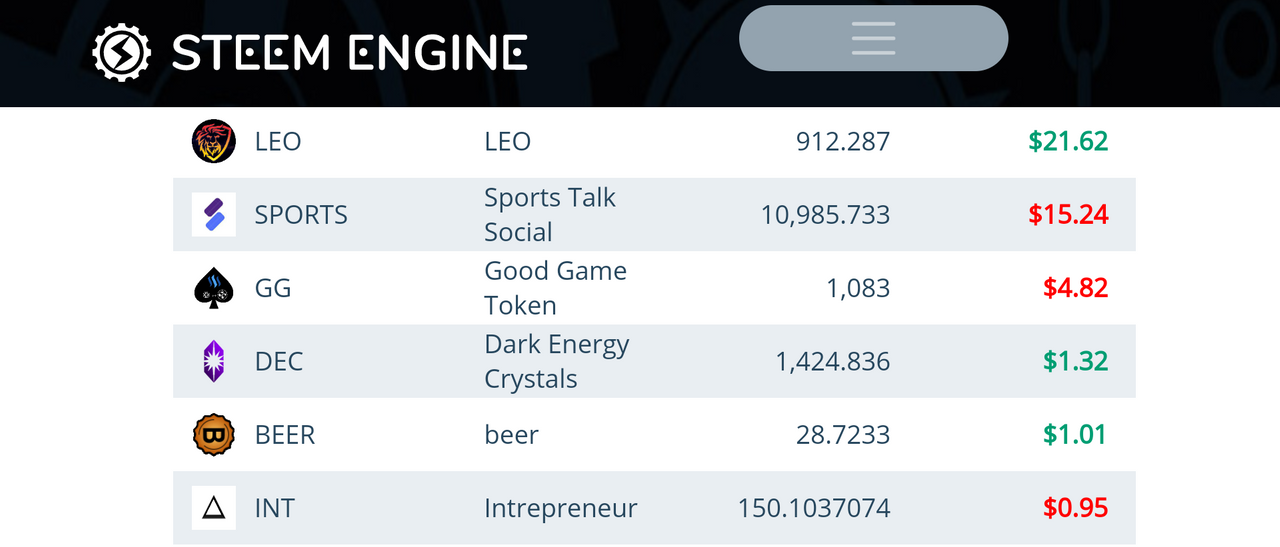 Let's do it together.
After all the sells done, which is quite a feet on the smartphone, I ended up with 178 STEEMP.
At this moment I decided to slightly change the plan:
half of it will go for the delegation to the @actifit account
the other half will be used to buy AFIT tokens and transfer them to the Actifit wallet
Part one done. I rounded up the delegation slightly.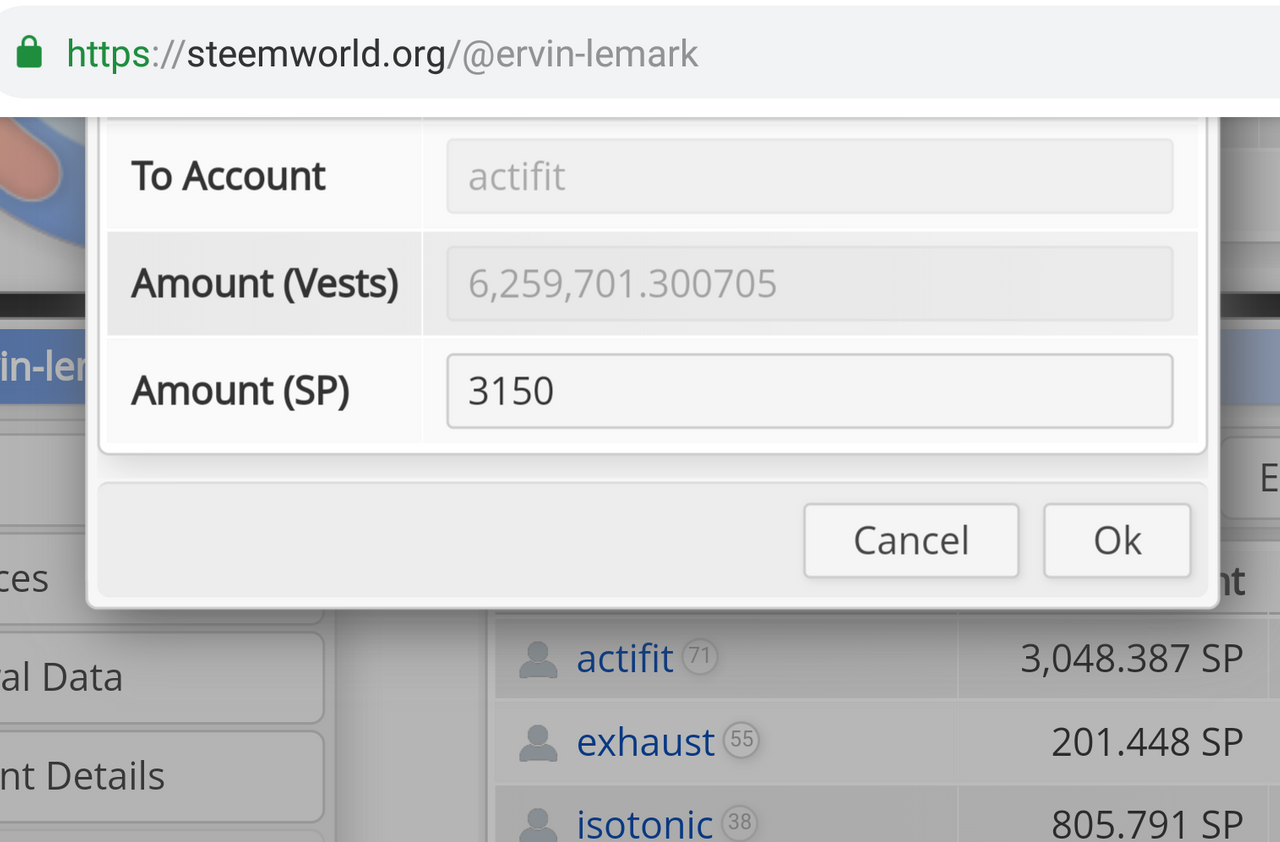 Part two, buying AFIT.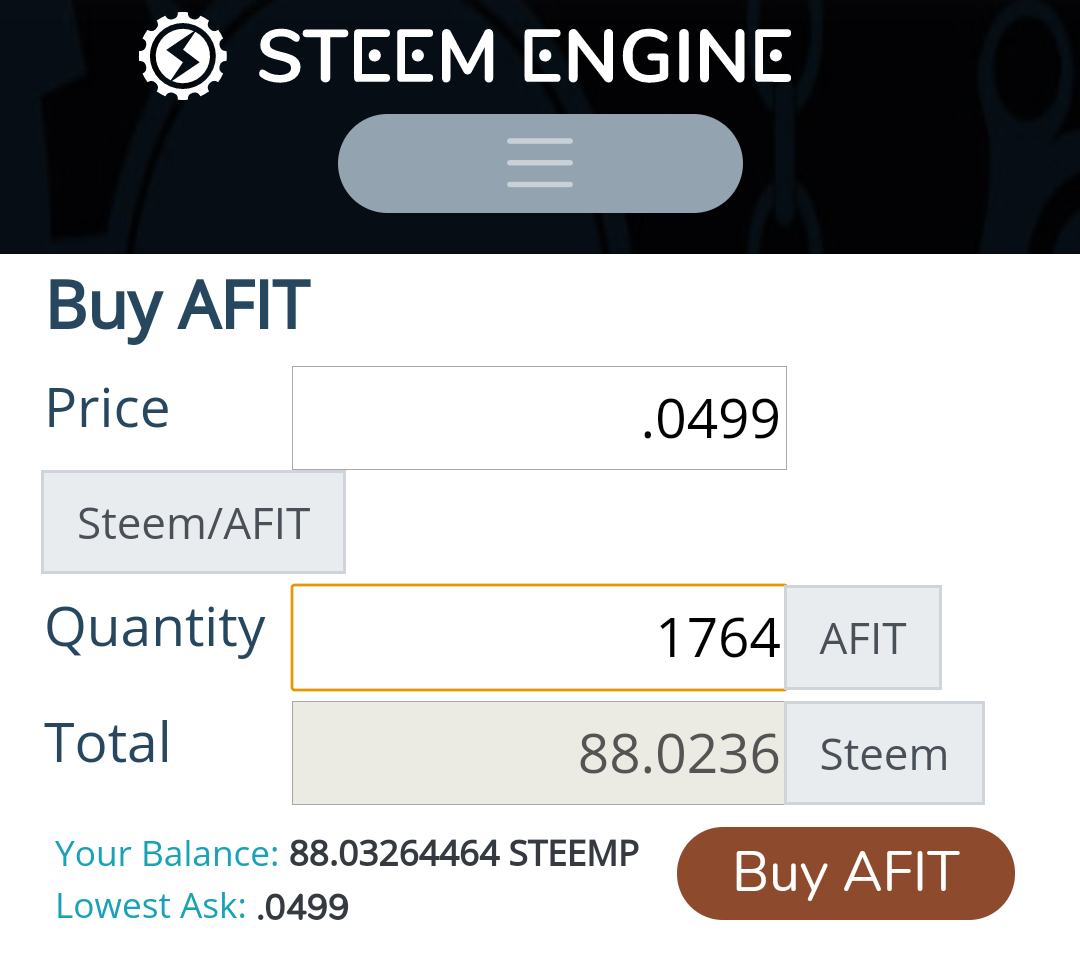 Sending to the wallet didn't succeed, unfortunately. It might be the smartphone related issue.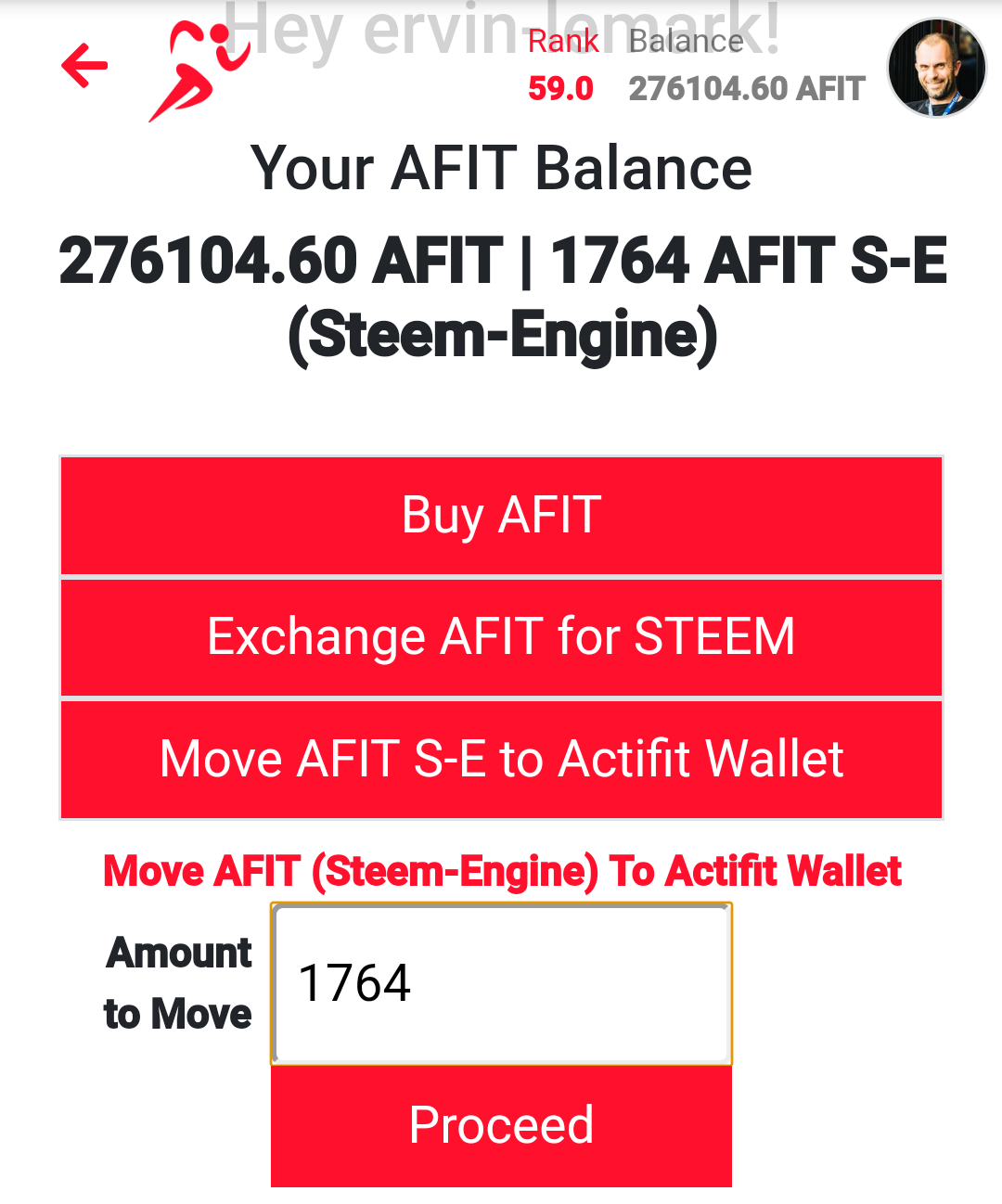 Anyways, I managed to get the most done.
Ps; the idea came from the last Actifit official report...
---
Better and better