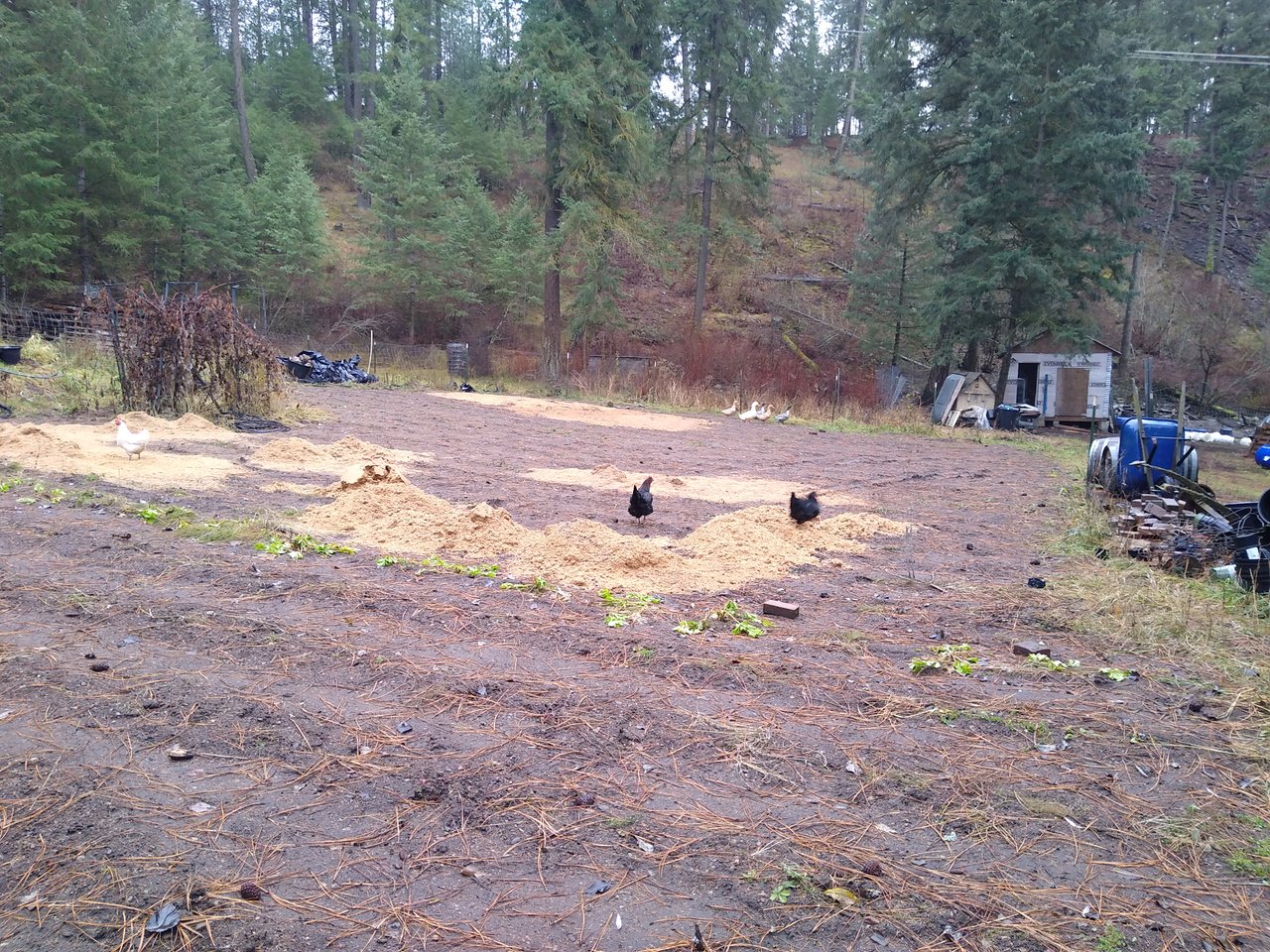 Damned heavy grain. I had to go to town yesterday to pick up grain that was ready Friday while I was in California. First was hanging with the boys as J needed a bit of time at home before going to school. He had a gnarly cough on but he said he wasn't feeling bad otherwise, so I took him to school at 9:30 on my way to town.
The grain had sat out all weekend and had gotten rained on pretty well. This did not make them lighter by any stretch of the imagination. Most of the barrels were full and then water logged so getting them slid onto the trailer was a bit rough. I shoveled one barrel out into the 6 other barrels so that the things would tighten to the trailer better with an even number. This was all pretty rough on my shoulder and I am feeling it today. I stopped off at the store and North 40 for a few things before heading home. I dumped 3 barrels in the garden and 3 in the animal pen. I hope to get a complete coating of grain in my garden before snow falls fully.
It has become time that we split the boys up into their own rooms. One just turned 3 and the other turns 6 tomorrow so I am starting to reorganize a bunch of things to open up our other bedroom. I have a bunch of boxes of books, misc, and some shelving to move. We are going to be getting a new mattress for him and I will be building the bed frame similar to his current bed. Both beds are going to be much shorter and not 5 feet off the ground. I am going to make them high enough to get a pair of crates stacked under it which will make the stairs manageable.
Today I am plugging along on the move while J is home from school all day to get him feeling better for his birthday tomorrow. It is raining pretty good this morning and is nicely warm but that won't last as the cold will be back soon.


13215

Daily Activity, Gardening, Home Improvement, House Chores, Walking, Weight Lifting, Yard Work