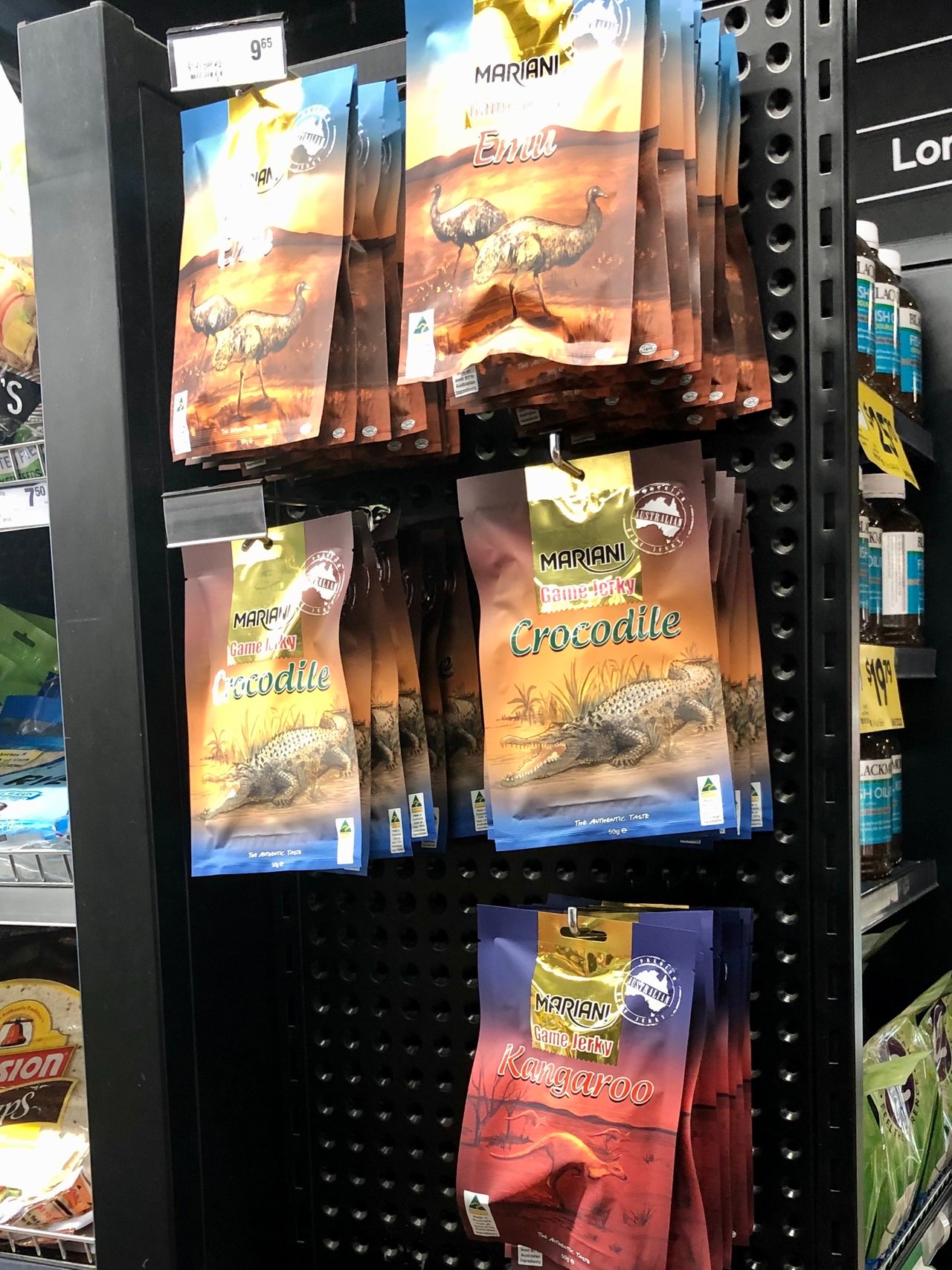 I had a great day walking around Melbourne, Australia today. There were many times where we had to seek shelter from a sudden downpour. During one of those rainy moments, we saw this rack of jerky : Kangaroo, Emu, and Crocodile.
I'm not a fan of jerky, so I didn't buy any.
Have you ever tried any of these jerkys?



18539