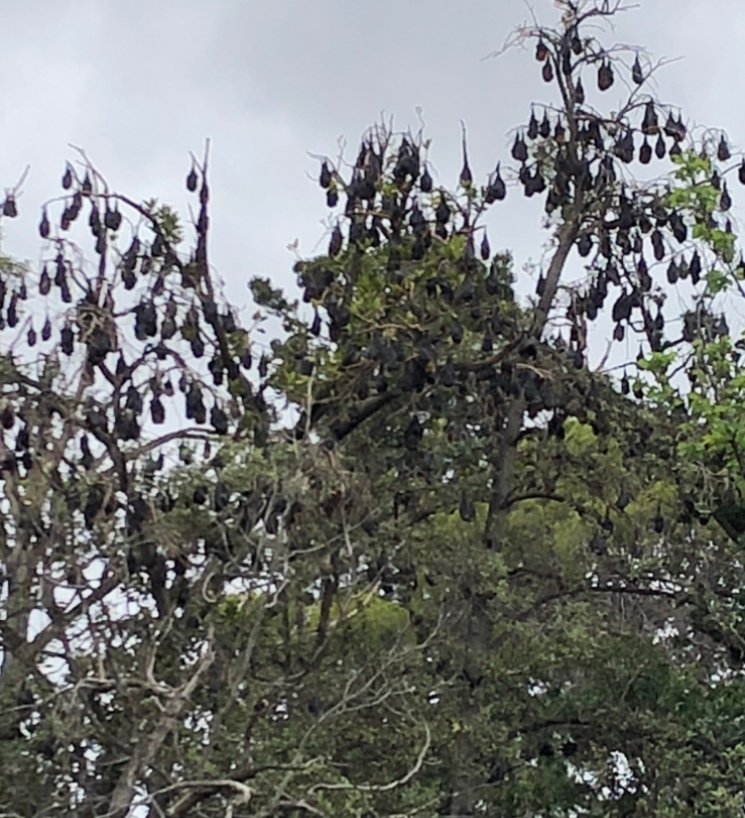 As we wandered around Adelaide today, there was this interesting tree that appeared to be bearing a lot of fruit. As we approached it, it became clear that we weren't seeing fruit, but thousands of bats.
To be more specific, they are
. I couldn't get a good picture with my phone, but their faces were very cute ... like foxes.
We then went to wineaustralia.com.au for many wine tastings. There were about 50 wines available to taste! They ranged from around $1/oz to $40/oz for Penfolds "Grange"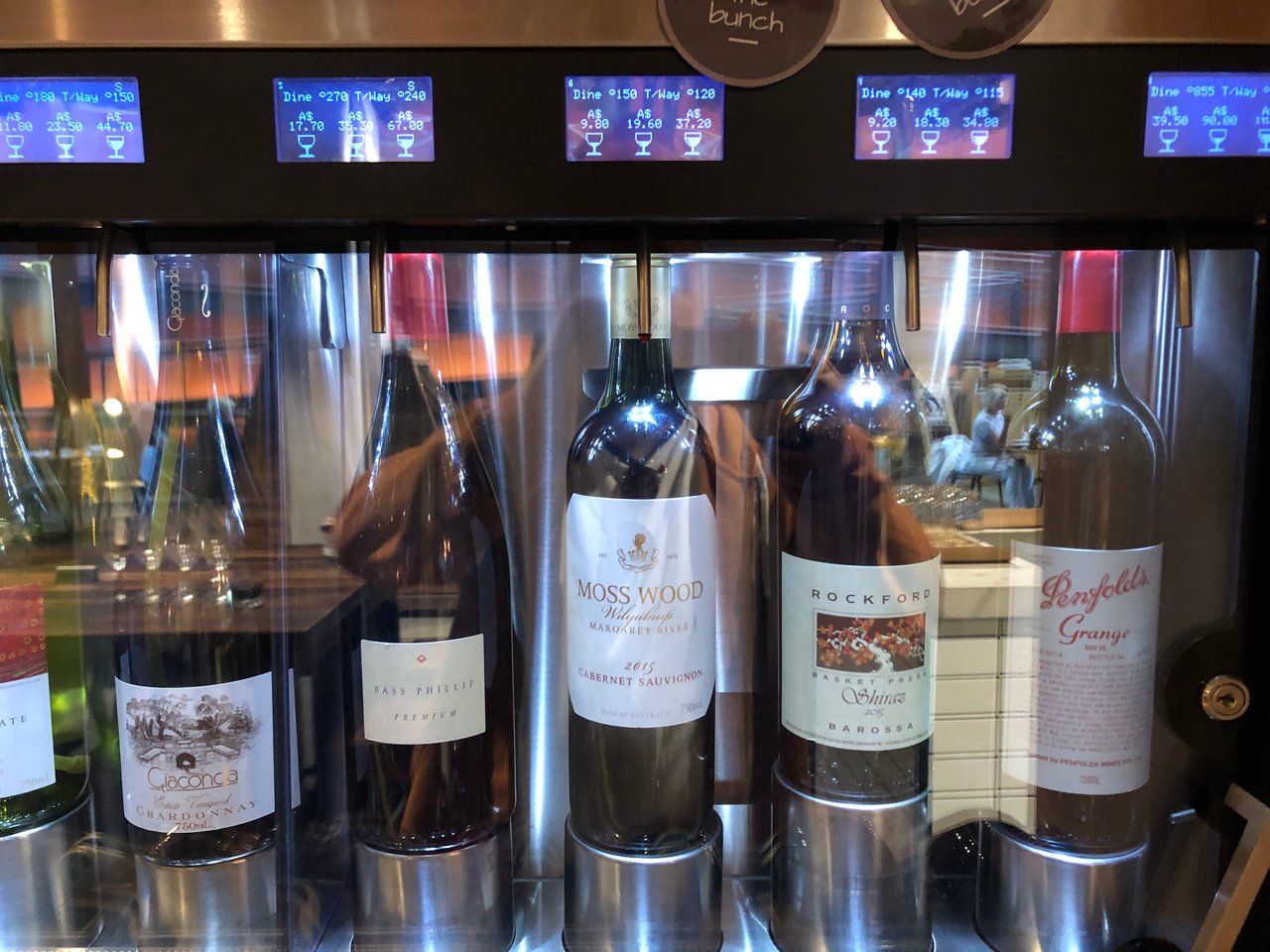 It's about time for a nap!!!



20730