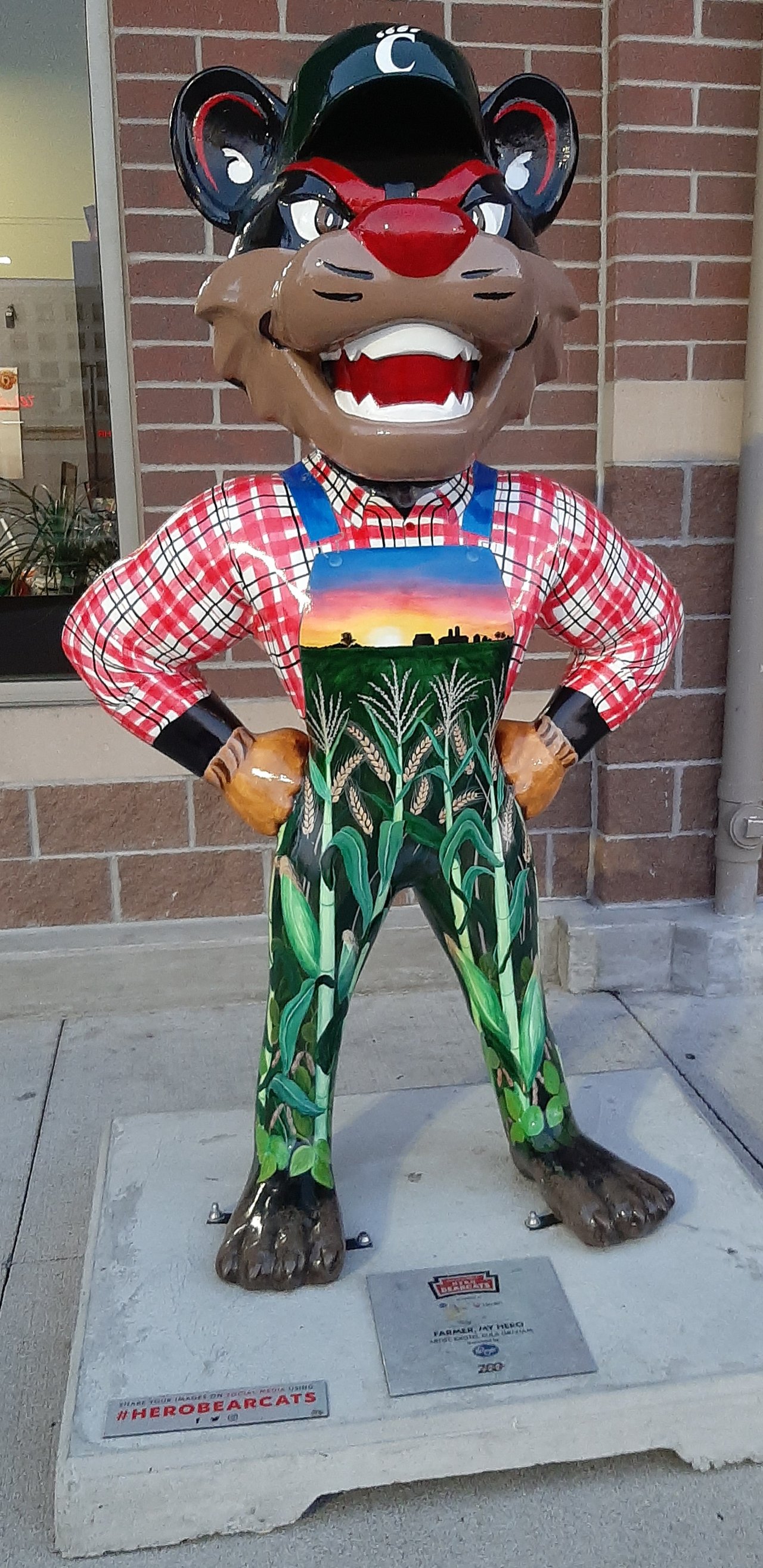 Another Cincinnati Bearcat Statue! This one is a Farmer and is outside a grocery store.
The work I have been doing this week has had me working with a new coworker who is based out of our Cincinnati office. She is a total geek and slightly obsessive about anime and pokemon. She is also in the middle of moving into her first house.
So, after work today, since I had nothing more interesting to do, I spent a few hours helping her with her move. I have a minivan as my rental vehicle this week and once we folded down all the seats, it had a ton of room and we filled it with boxes and stuff. Which should save her from having to hire a moving company over the weekend.
It was fun to lend her a hand and I got a lot of steps in the process.
Friday I get to head home! Am looking forward to getting back into the Mountain time zone. Eastern time is much to early for a night owl like me. :)



12497

Daily Activity, House Chores, Moving Around Office, Walking, Weight Lifting