Guys, I am embarrassed to say that I got zero worthwhile exercise today. Almost all of my steps were from walking around the office and climbing stairs. Okay, I did do a little walking in place in front of the tv to get the rest of my steps, but I seriously have got to do better!
I need to schedule time at the gym. I've got to step it up! (See what I did there?)
I wished I loved hitting the gym for a workout. I don't. I'm an outdoors person. If I ever have the choice between an indoor workout and a walk outside, there simply is no contest. But there are quite a few months in Minnesota when the outdoors just is not hospitable, which is most of winter and spring plus portions of July. And we are having a heat wave at the moment!
Today the heat index (what it "feels like") was at about 110 Fahrenheit, or 43.333 Celsius.
At the other end of the spectrum, our coldest days of winter can get to -40 degrees, which is... a whole lot colder!!
Thank you for listening!
I leave you with a picture I took from my car tonight on the way home from work. I apologize that it's s bit blurry. This motorcyclist has a sidecar for his dog. It was the cutest thing! While he was waiting at the light he reached over to scratch the dog behind the ears. The dog looked very happy, and they were so clearly devoted companions!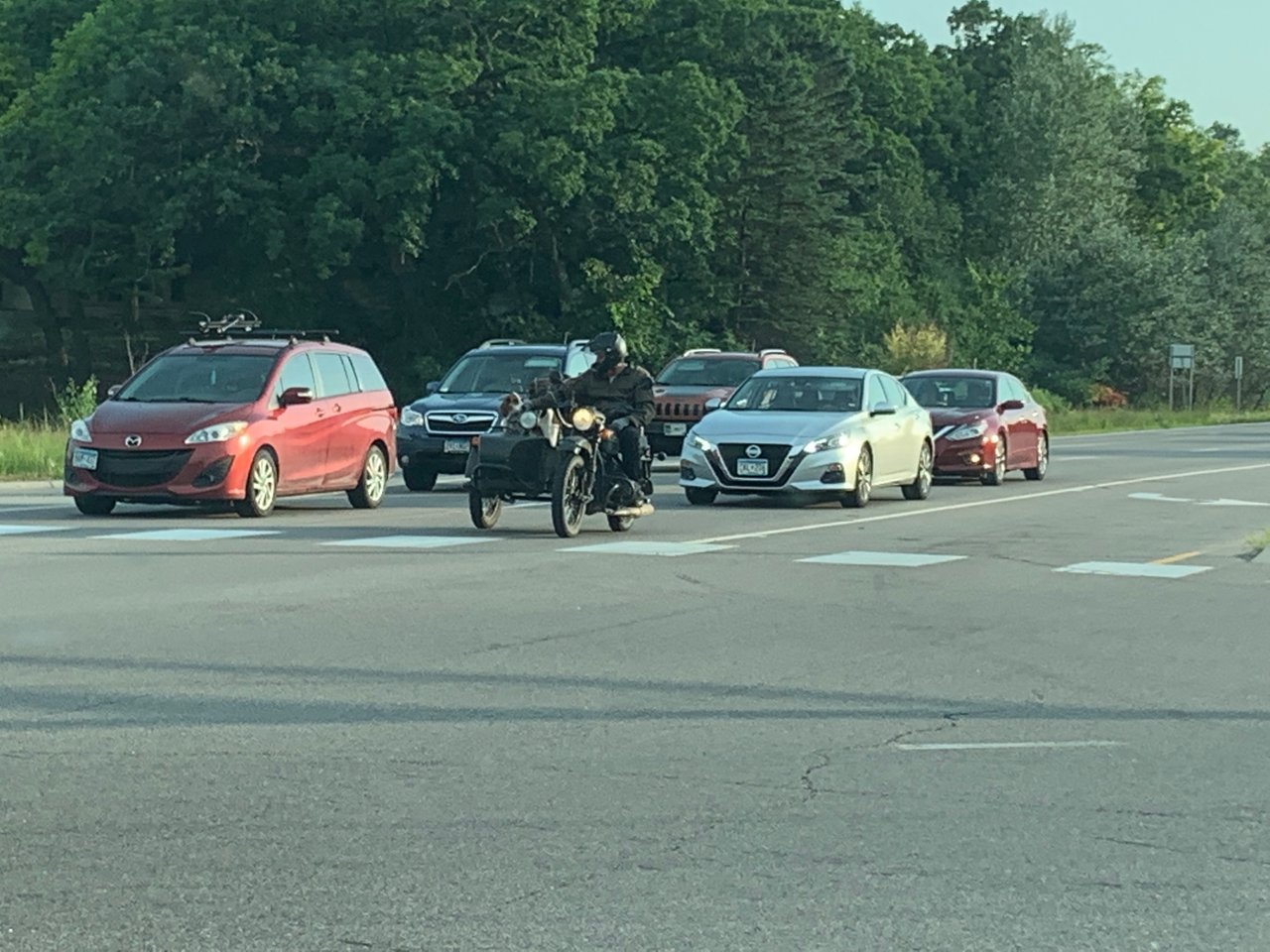 10107