My husband and I walked to dinner on the trails near my office tonight. We've done this before and it's a really nice way to spend an evening. You earn your dinner by getting some exercise first! There are quite a few restaurants in a little village just off the trail, so we had our pick. Of course it's mostly fast food and chain restaurants -- pizza, White Castle, Taco Bell, Panera, Jimmy Johns, another sub shop and Burger King. We chose Jimmy Johns.
Anyway, the major attraction on the trail tonight was the bunnies. They were abundant! Well, you know how bunnies are. They are so funny because they are not terribly afraid. I think they see so many people on the trail that they don't think much of it. If you walk too close they will run away, but mostly they just sit and stare at you and hope you don't approach them.
I grabbed a few pictures. Which one is your favorite?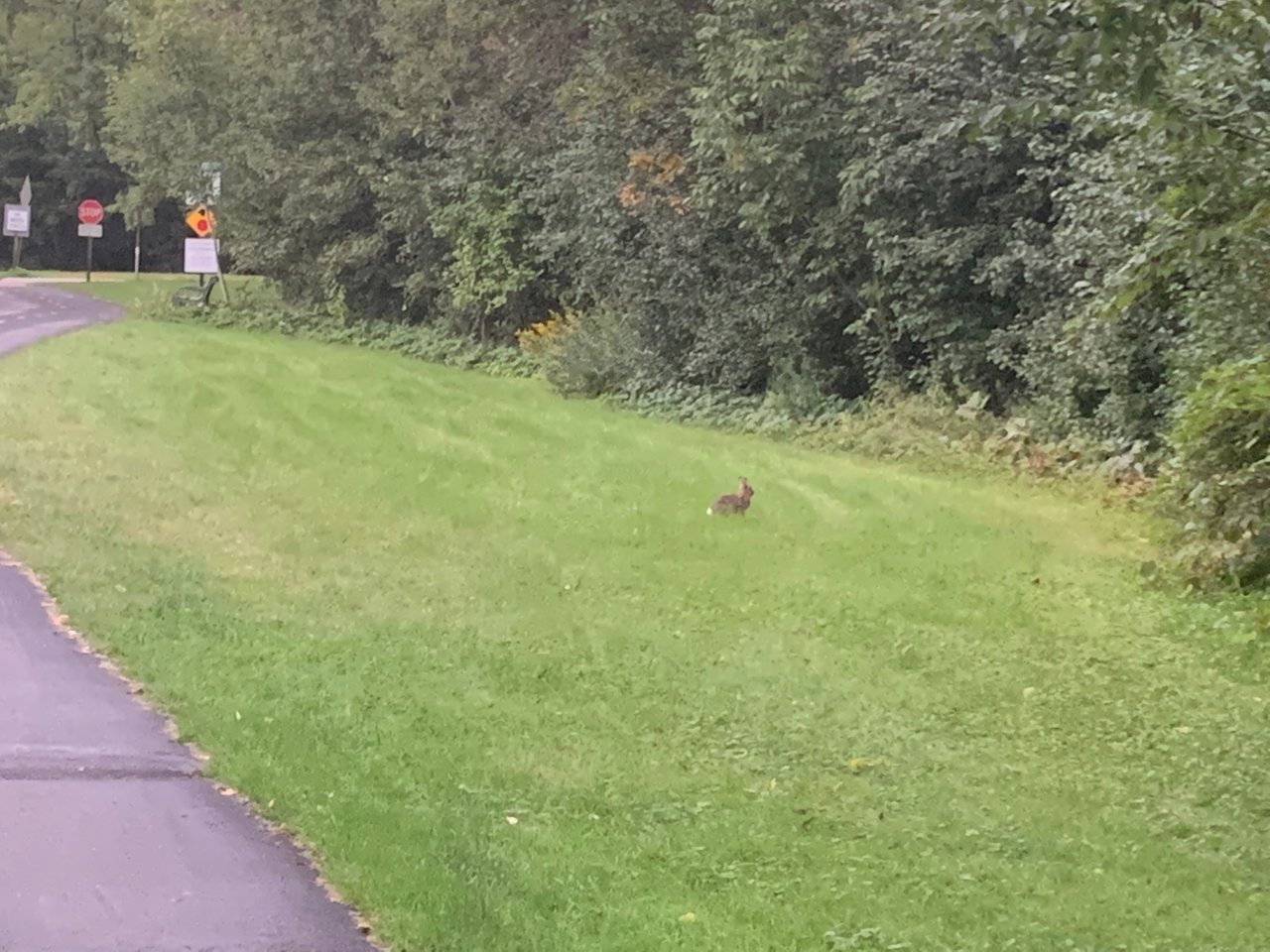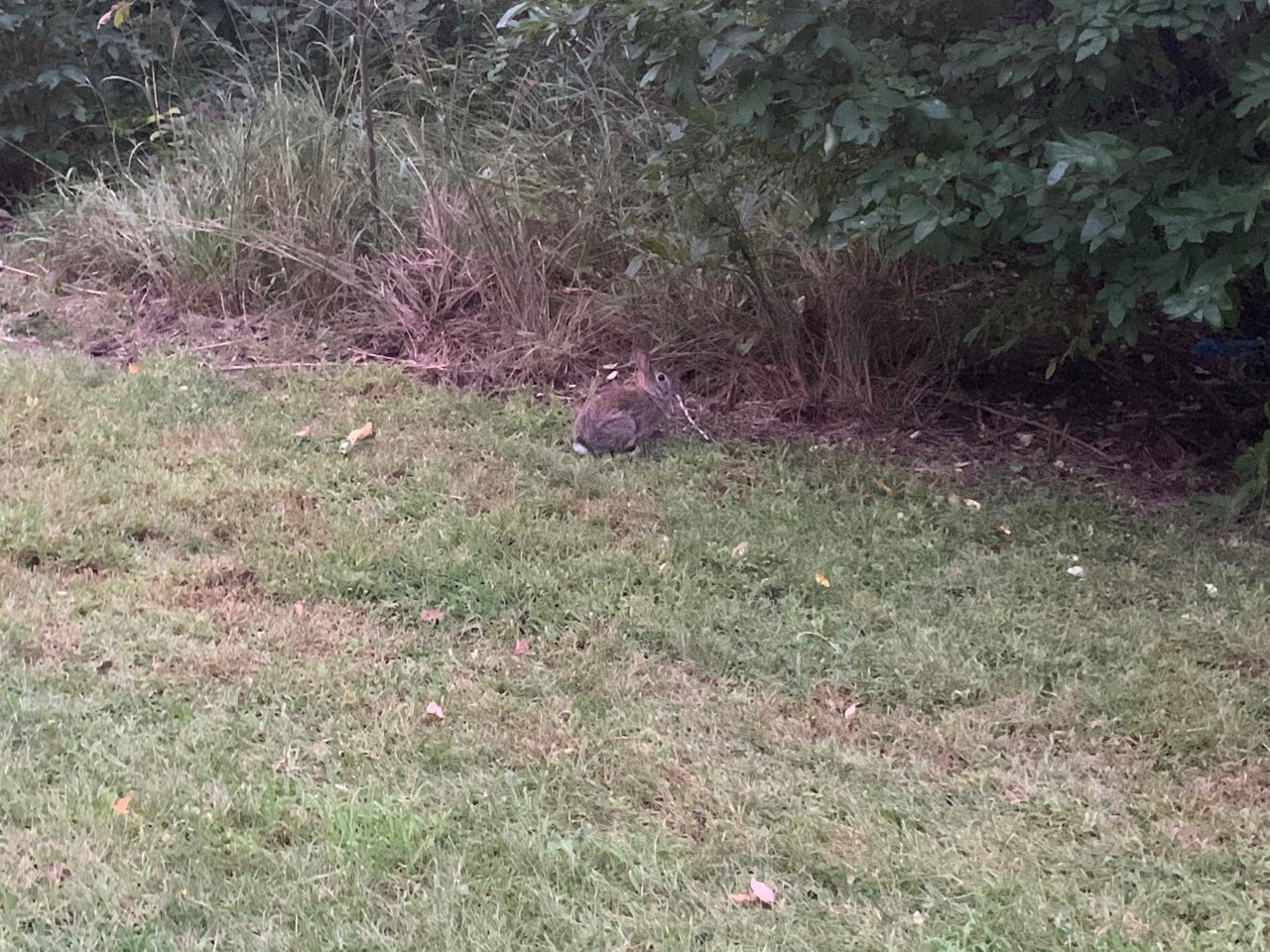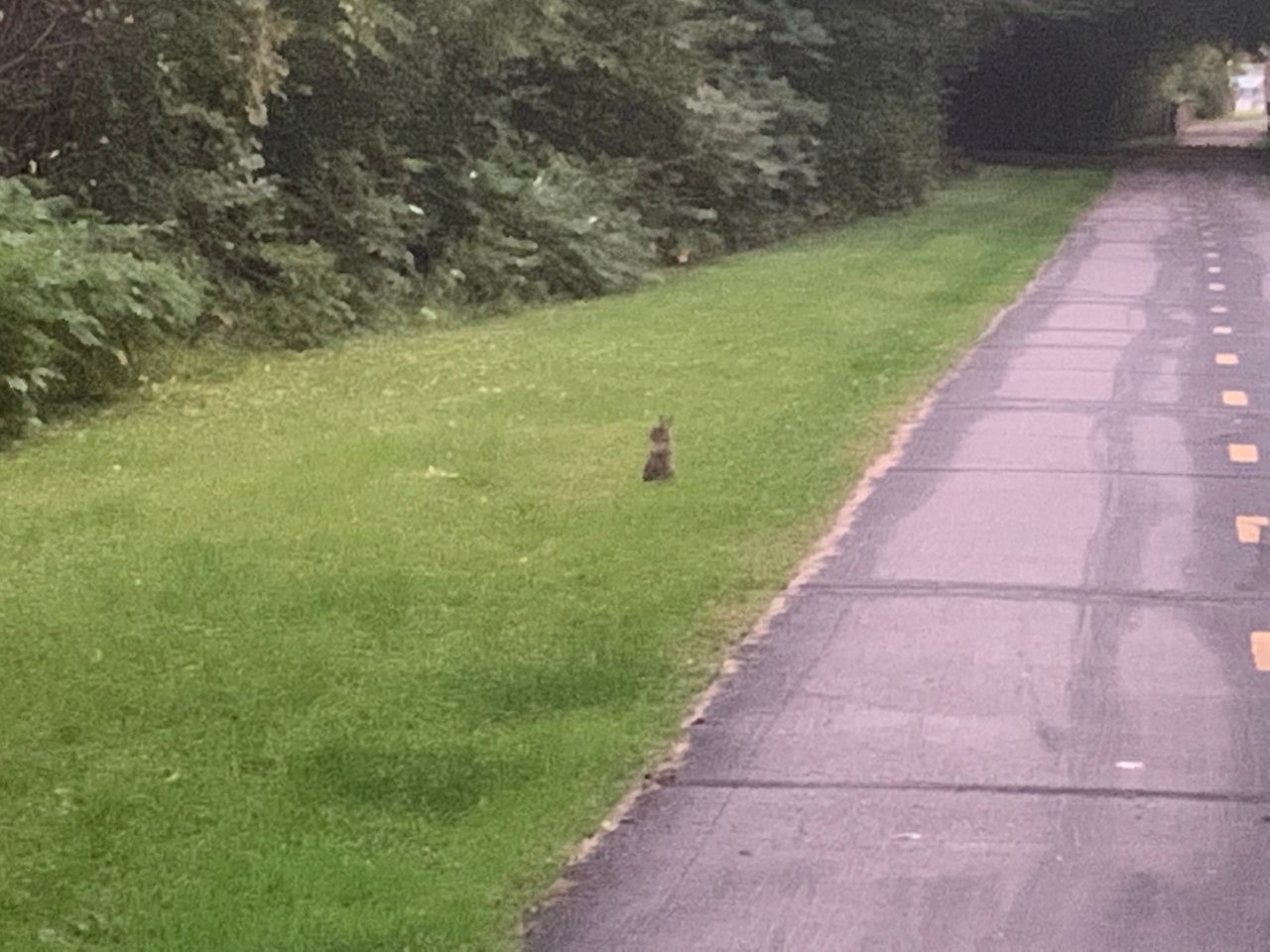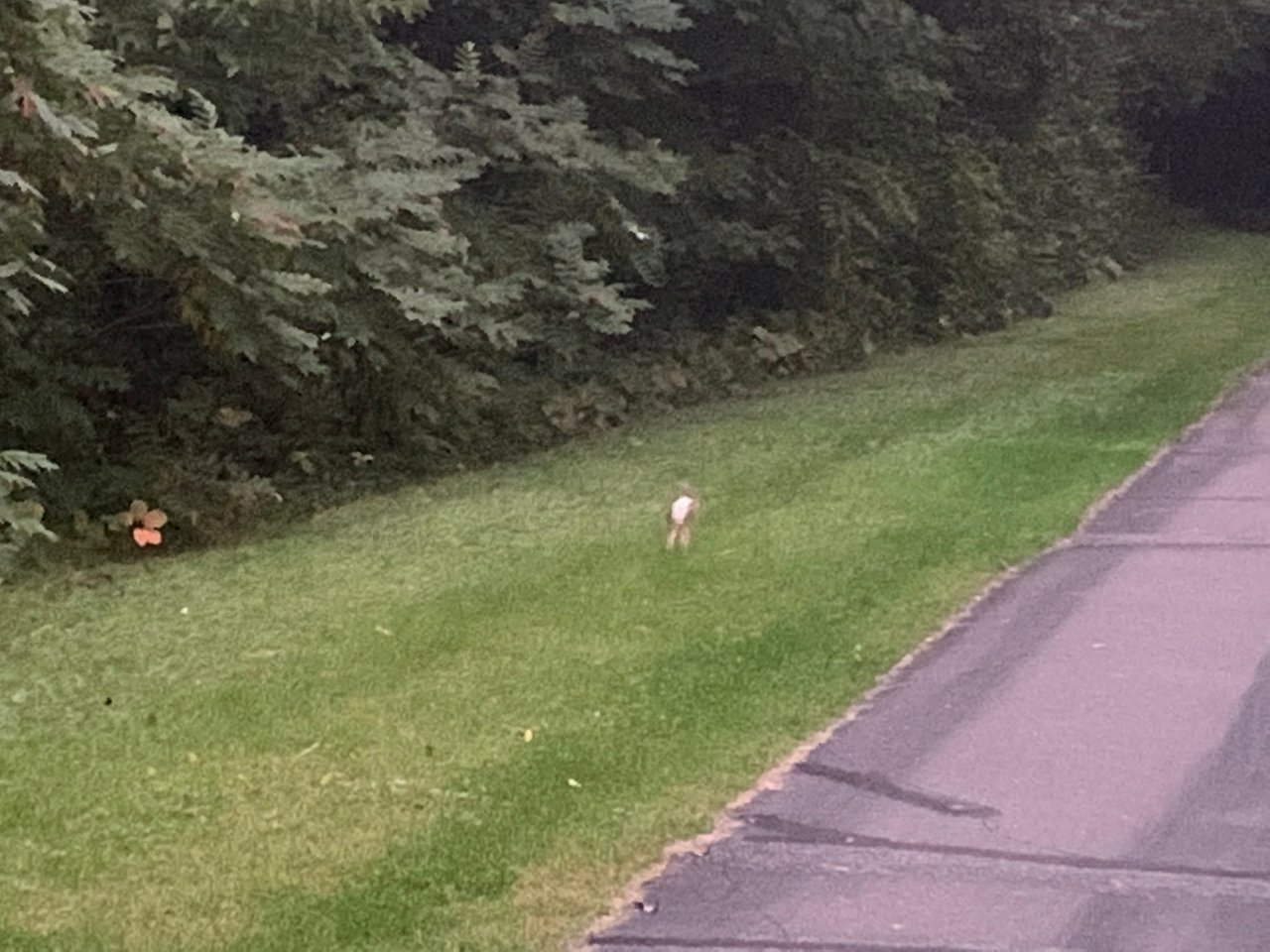 Of course that was one hopping away!
We also walked over a bridge across the water. Then we had a discussion about what kinds of animals use these habitats built down by the water. My husband thought they were for bats, which are great for mosquito control.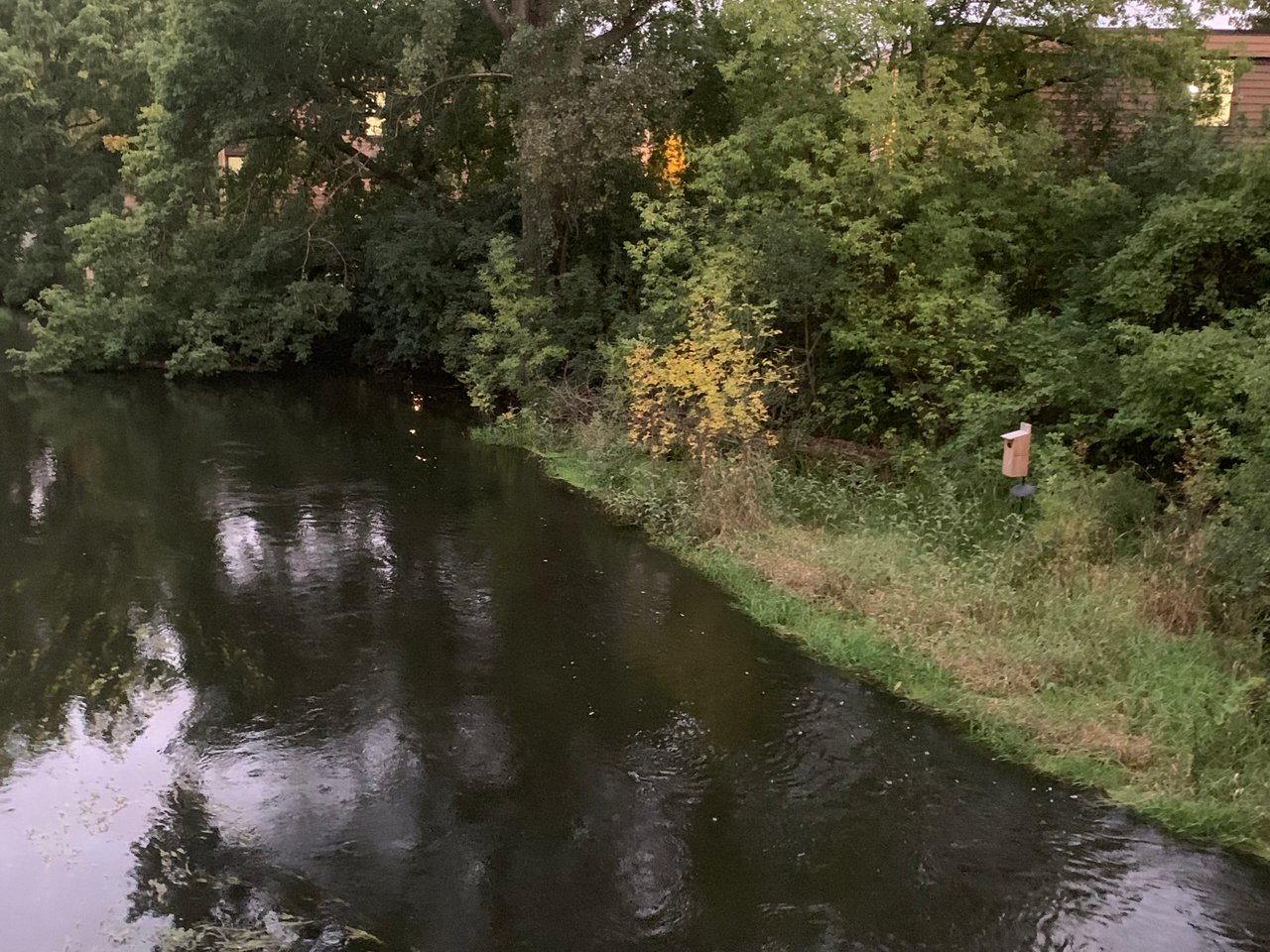 When we came out of the restaurant it was dark. Fortunately we had brought some lights along and I wasn't scared being out on the trail after dark with him, like I was when I found myself alone on the trail after dark a few nights ago!
Thanks for visiting!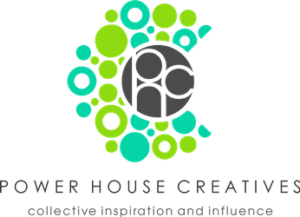 12229