Zoey and I hit the dog park today. It's our usual Saturday routine to get there. If I was smart I would have checked the weather report early in the day, because the day started out sunny and then turned gray and rainy. And of course that is when we went out walking. But honestly, it was a good 15 degrees above freezing, so it was comfortable.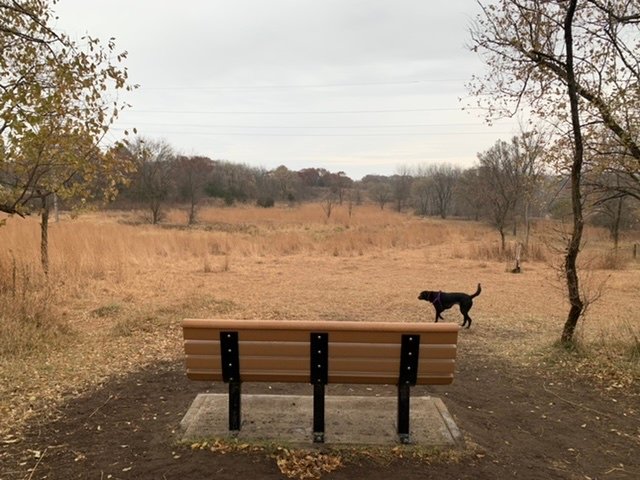 I ritually take pictures of that bench in all seasons. If you follow my blog, you will see it again!
The early winter colors are here — grays and browns. But I love how it creates stark and dramatic scenes.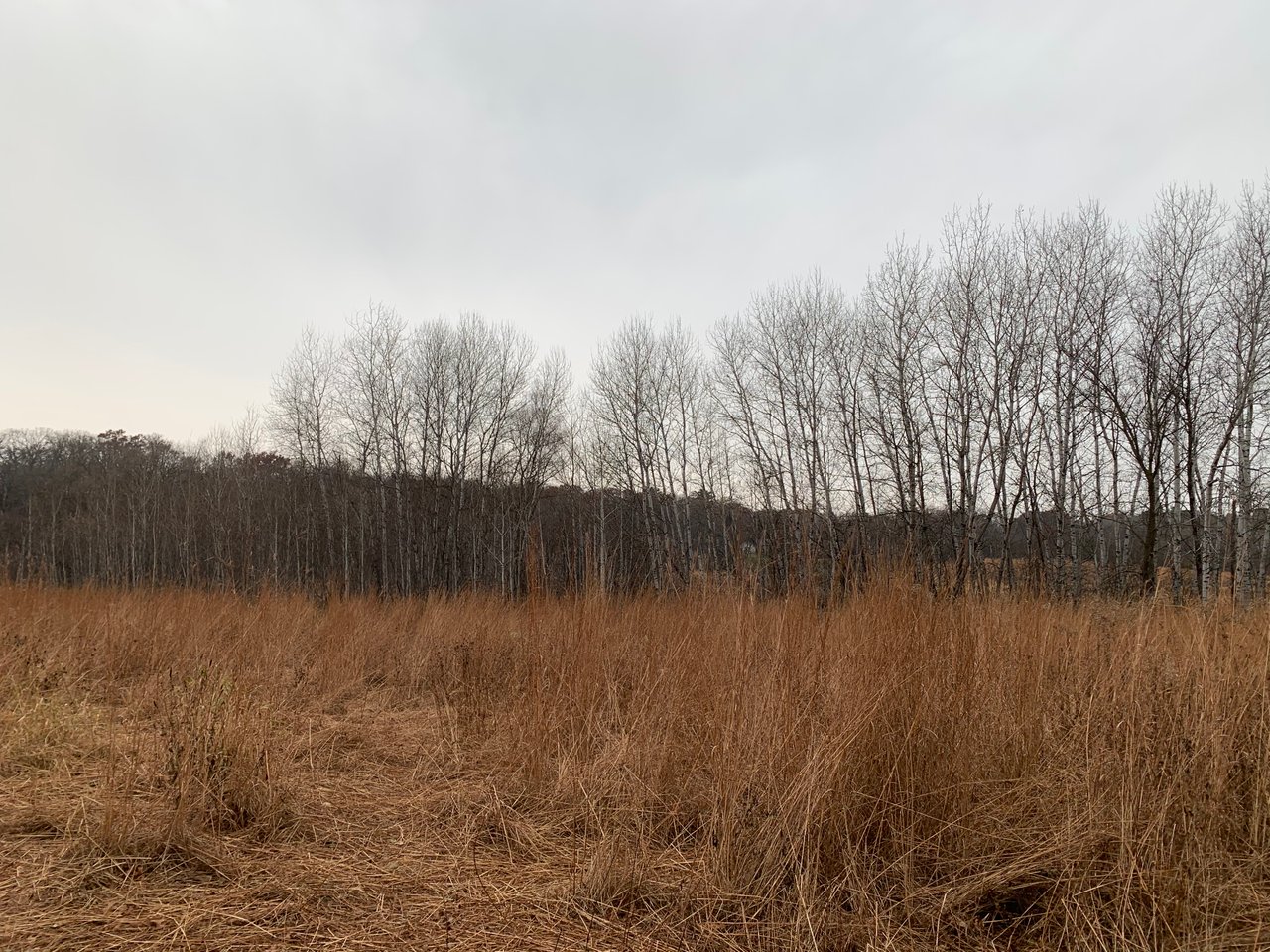 We took our usual spin around through some woods on a single track path, then down along the creek. It has been very cold and the creek is freezing along the edges.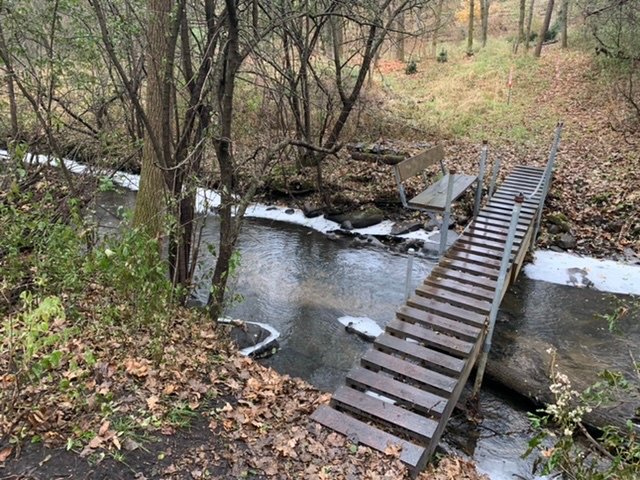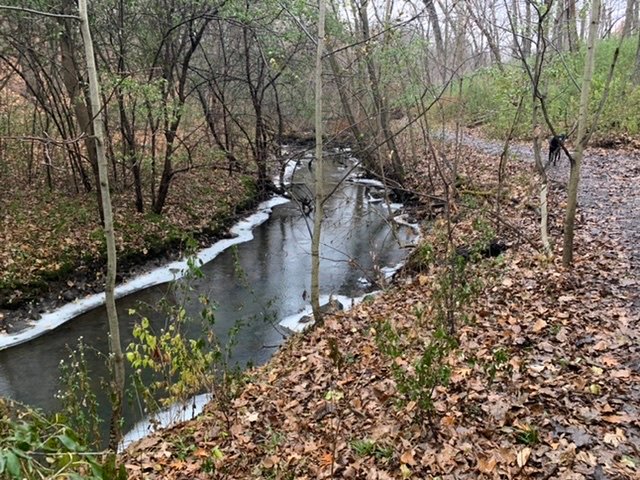 We came upon an old lightning-felled tree stump that was festooned on one side with toadstools.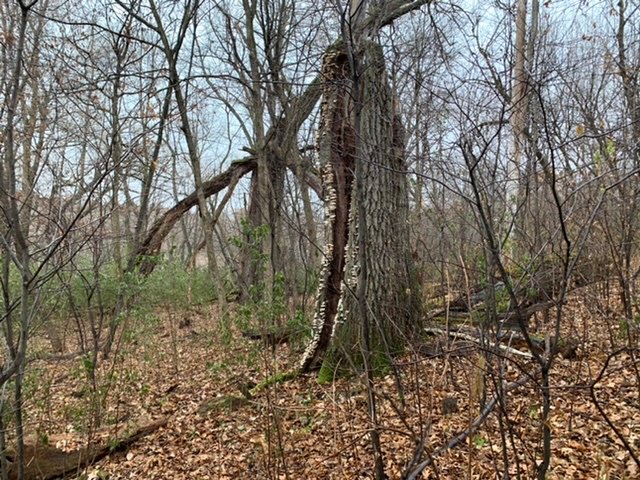 Zoey wanted to explore.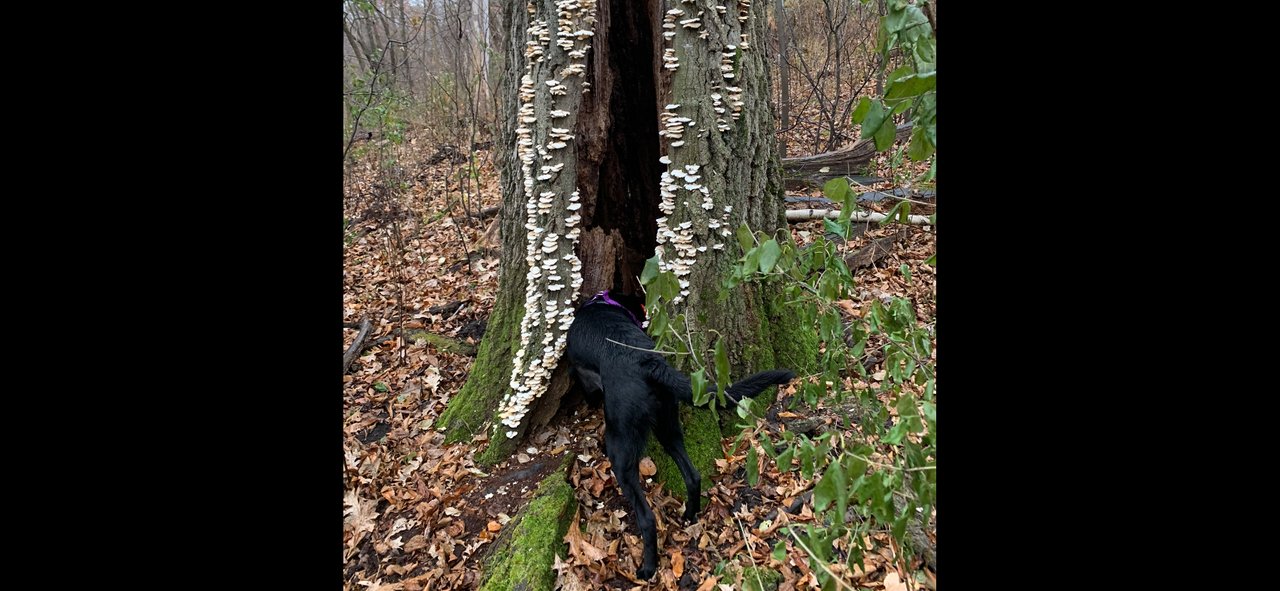 Finally we returned to the main path.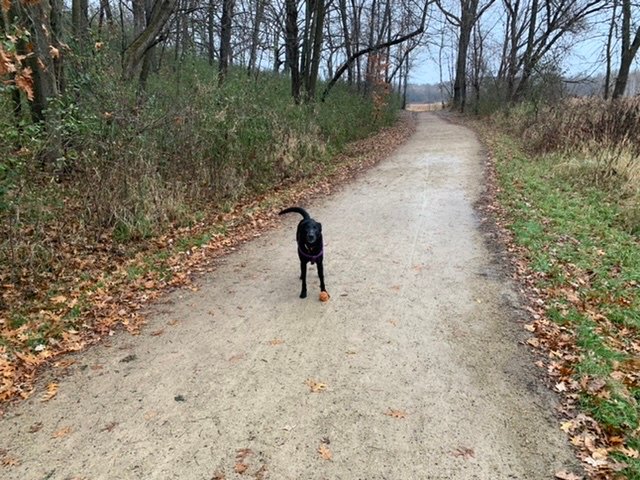 There is such lovely scenery at that park! There is even a binocular stand so you can view the wildlife.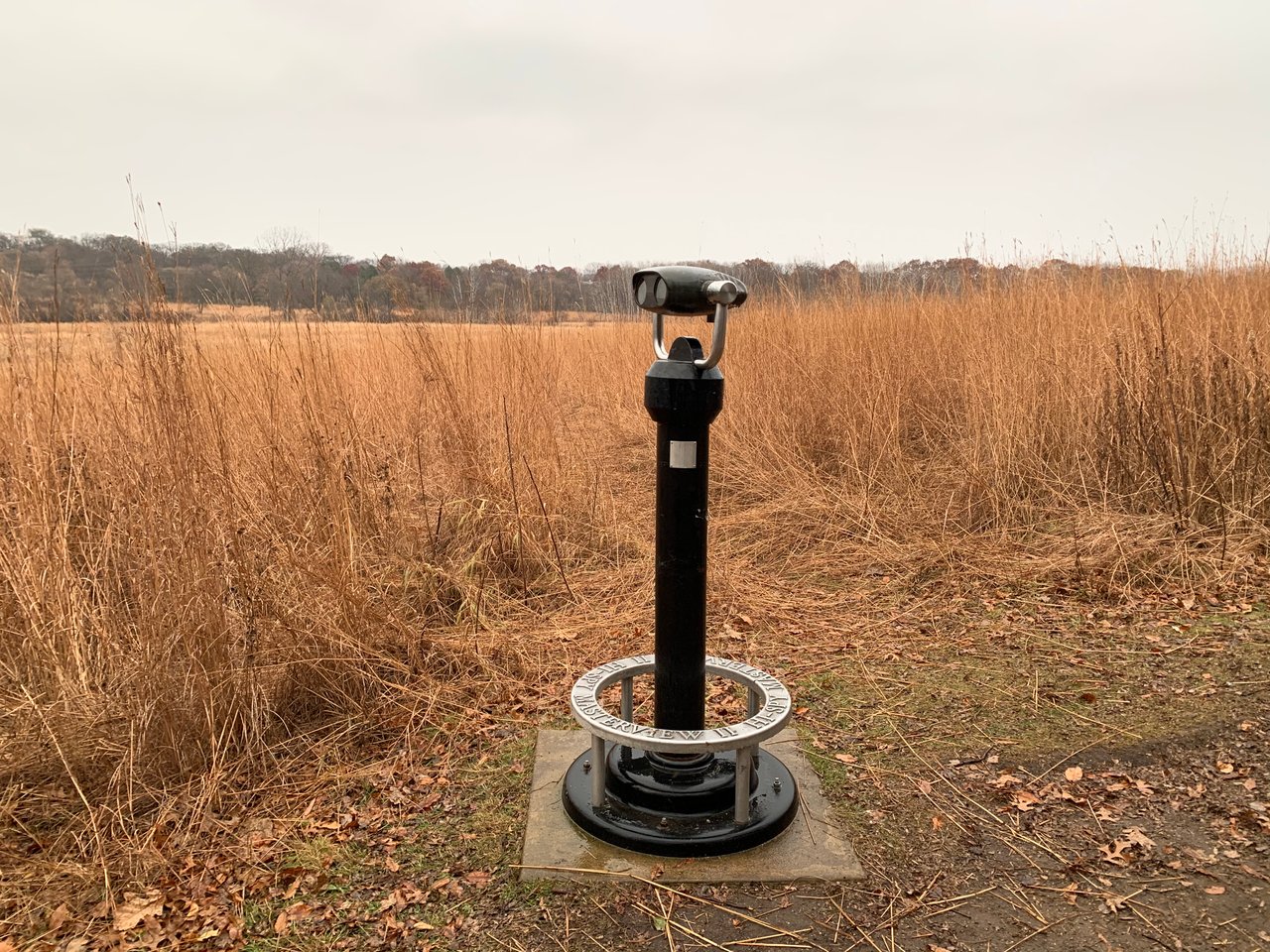 One last picture. There was a set of trees (oaks?) whose leaves are white on the bottom.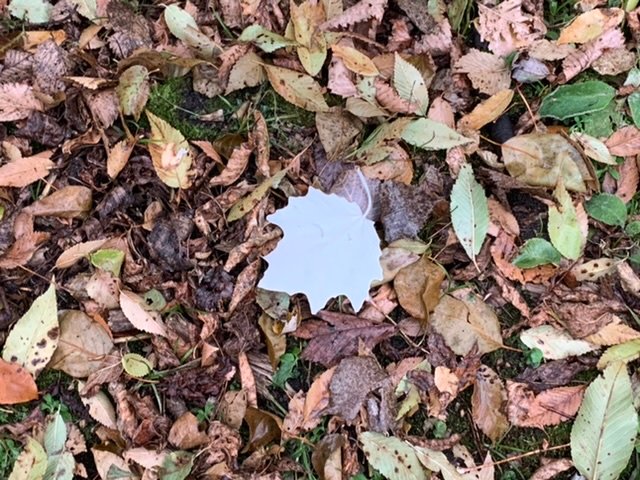 Join me on Actifit! Get inspired to move every day, get fit and get rewards. Click this referral link to get started.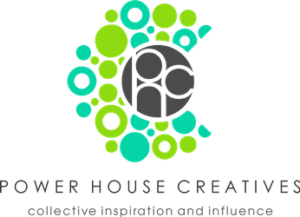 Thanks for visiting my blog!


11300