Zoey and I went to another one of our favorite dog parks today. It was very cold, but she didn't care. The cold doesn't bother her until it gets way down below freezing. She runs the whole time, so she stays warm.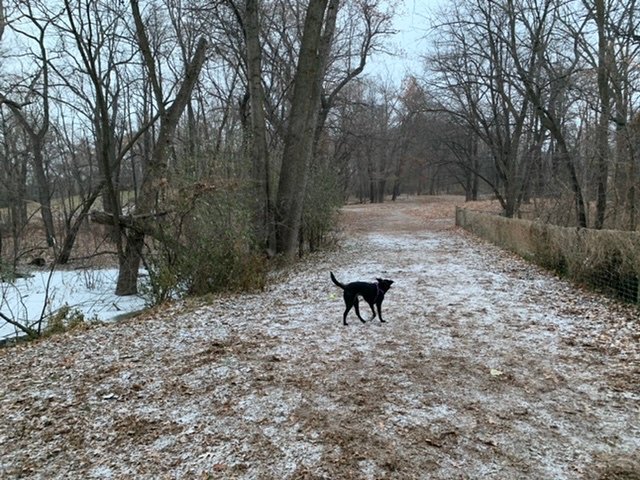 All the ponds are freezing over.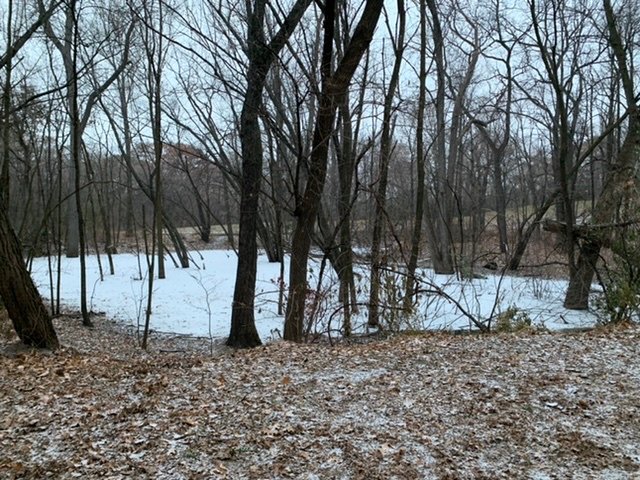 I love how the snow dusted all the paths, illuminating the way to go.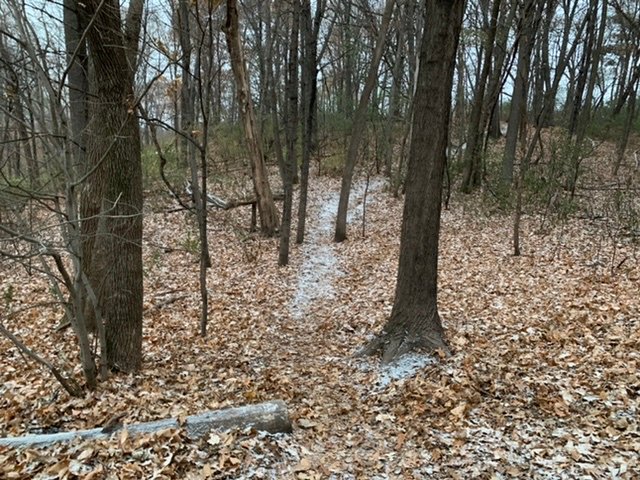 At some point someone brought a chair here, so if you want you can rest and enjoy the view.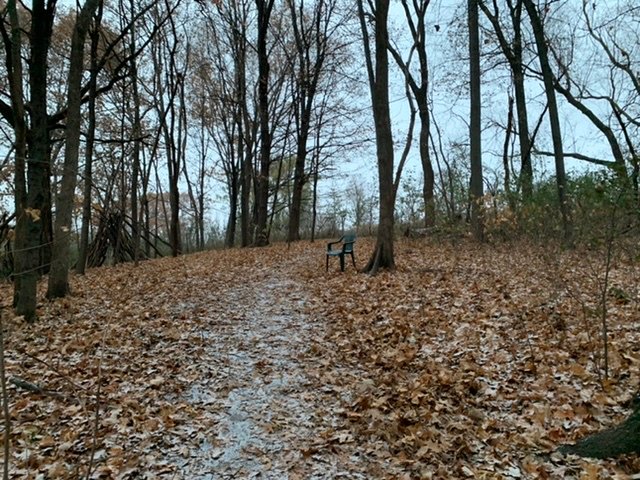 Once I broke my ankle at this park. I had climbed over this fence to get Zoey's ball. And when I climbed back over, I jumped down, and my right foot landed on a very small stump that was concealed in the leaves and rolled. A little bone in my ankle snapped. It was interesting hiking back out of the park!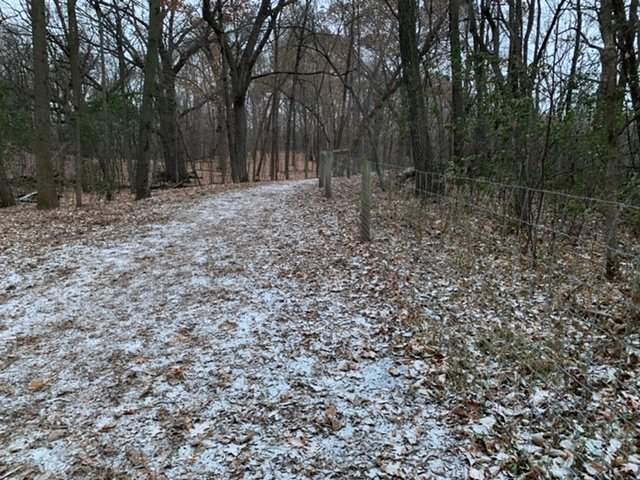 Where do your paths take you? Thanks for visiting my blog!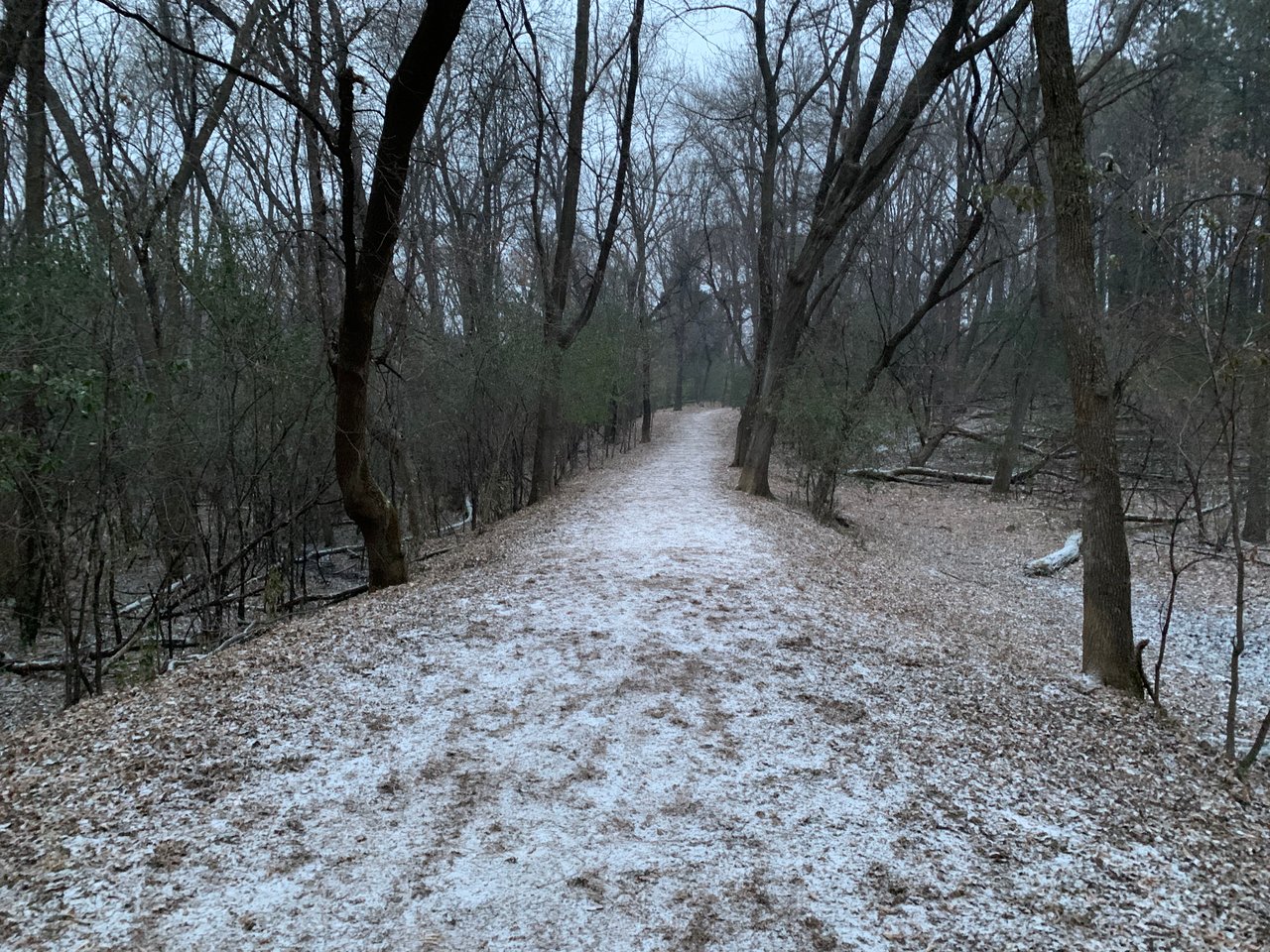 Join me on Actifit! Get inspired to move every day, get fit and get rewards. Click this referral link to get started.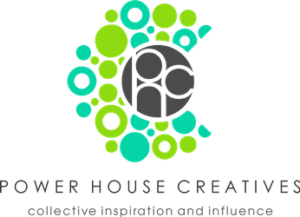 11168