It happens every year at least once or twice. We get blizzard warnings and everyone acts as if we are about to be swarmed by locusts, and then it doesn't actually snow more than a few inches. I'm sure it's better that we are warned. But I've been promised a blizzard every year since I moved to Minnesota 15 years ago, and I've never actually experienced one.
It's no fair, I tell you! I want my blizzard!
That was me throwing a tantrum. Ha ha. But seriously, I think I could have been a storm chaser. I can't quite explain why, but I am utterly fascinated by extreme weather. It's not that I'm wishing for destruction or injury. I just love monster storms. I love the power and beauty of major weather systems.
Does this look like a blizzard to you? No, of course not. It's child's play.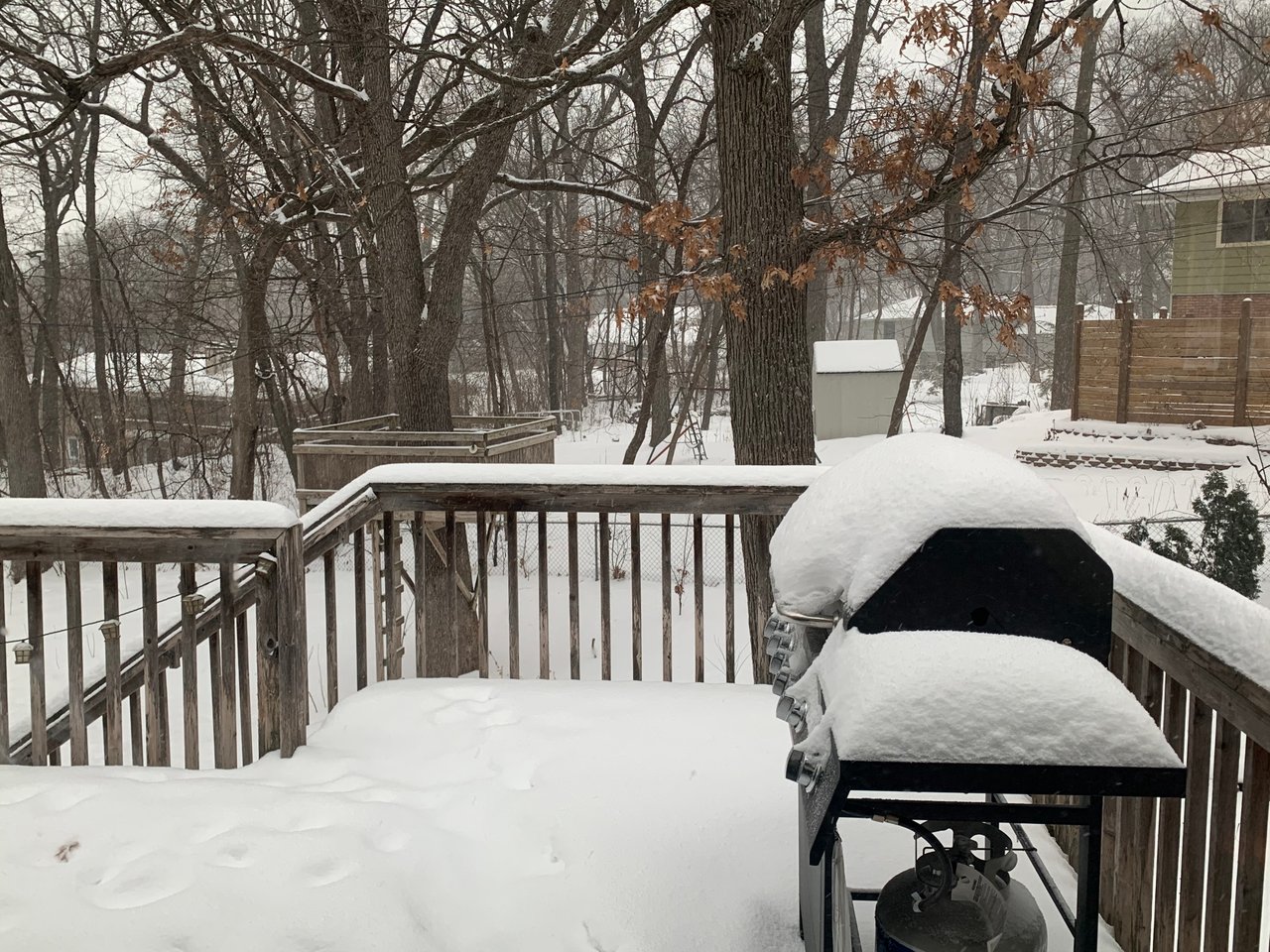 Or this?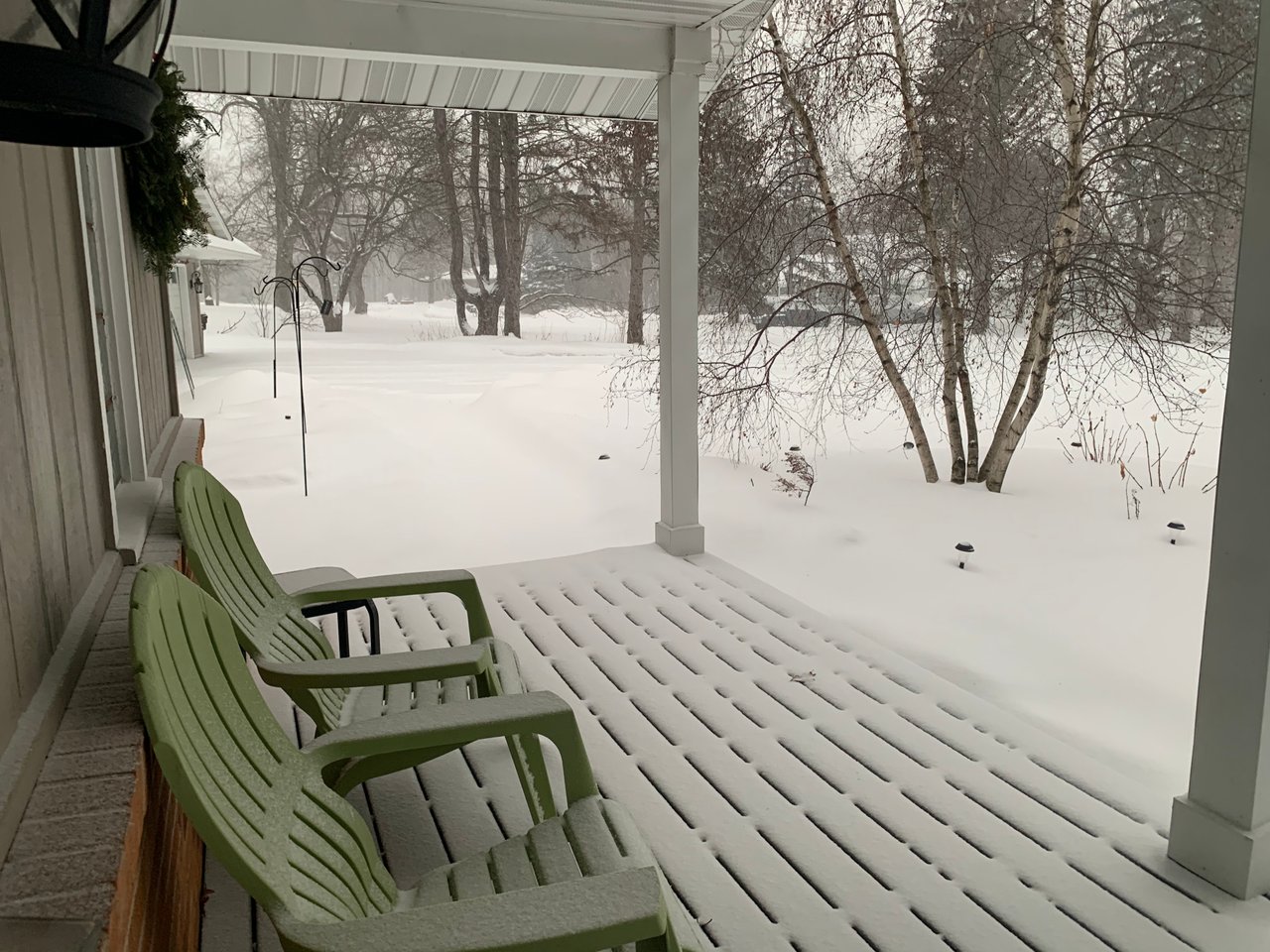 That is my front porch pleasantly dusted with snow.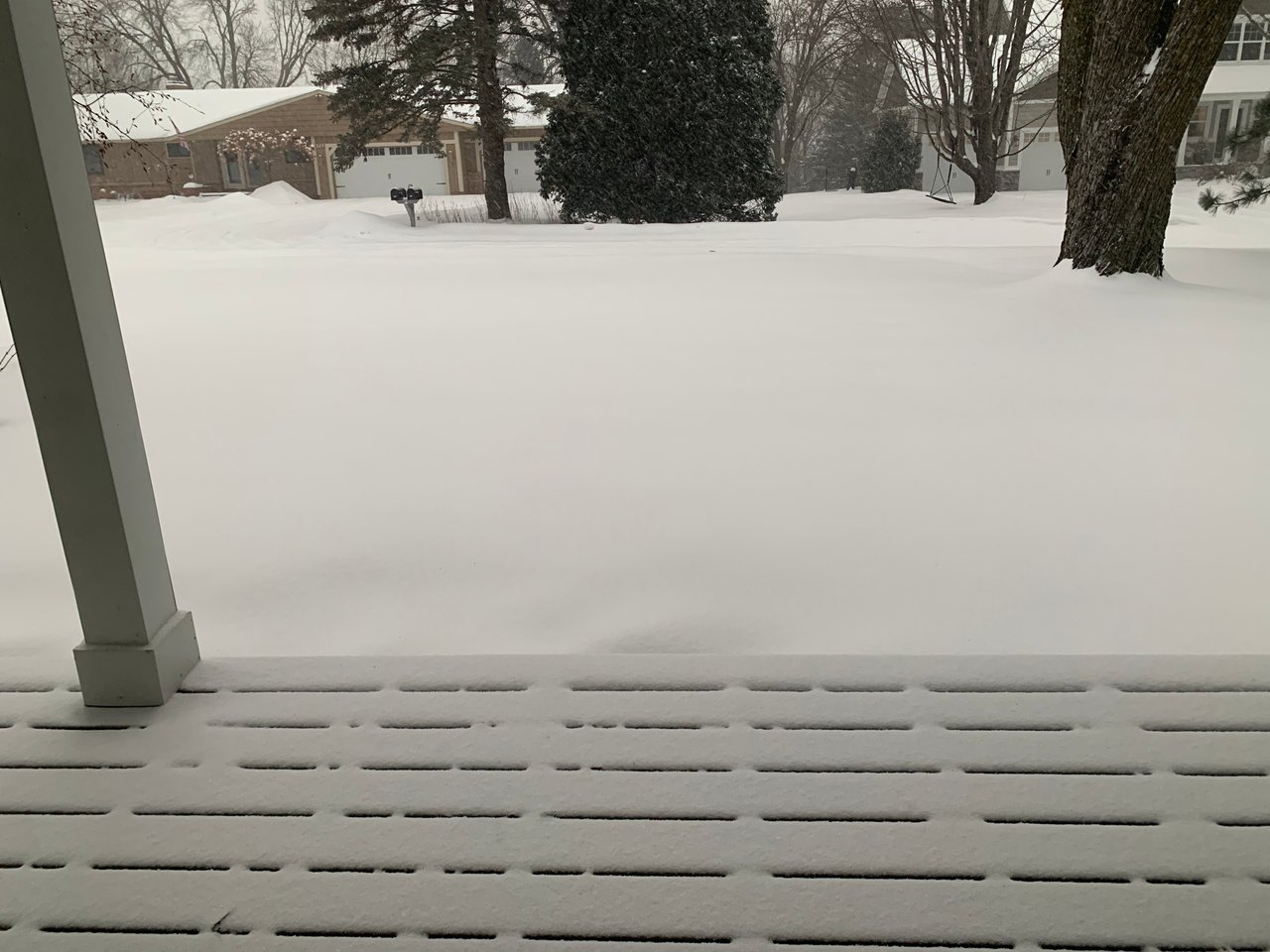 And that is my view out to the front yard. It sounds like we will have more snow tomorrow, but this is not looking like the snowpocalypse. Maybe next year!
Thanks for visiting my blog!

Join Steem to monetize your blog

Join via Steempress.io Earn money from your Wordpress blog. Get started here.

Join Steem via Actifit Get inspired to move daily, get fit and earn by sharing your progress. Get started here. Or find full instructions here.

Join via Steem.com You can also go direct to Steem (but note that it can take a few weeks to complete the process). Get started here.
Find Steem Communities
There are many Steem communities that provide education and support, and reward engagement and high quality content. Here are a few examples. Click the logos to join them on Discord: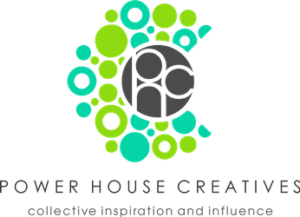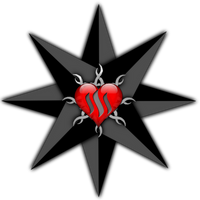 The Alliance: Join us in the Castle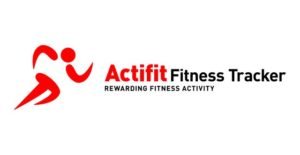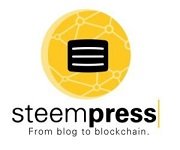 Wait, What Is Steem?
Steem is a social blockchain that grows communities and makes immediate revenue streams possible for users by rewarding them for sharing content. It's currently the only blockchain that can power real applications via social apps like Steemit.


14328