10K on another nice day!
I got my activity from taking a walk. The weather was nice again and there was no wind tonight when I took my walk so even though it was cold it didn't feel that bad. The moon is full but it was a little hazy so it didn't give off as much light on my path as it would have if it was a clear night.
HolyBread - New Steem Game!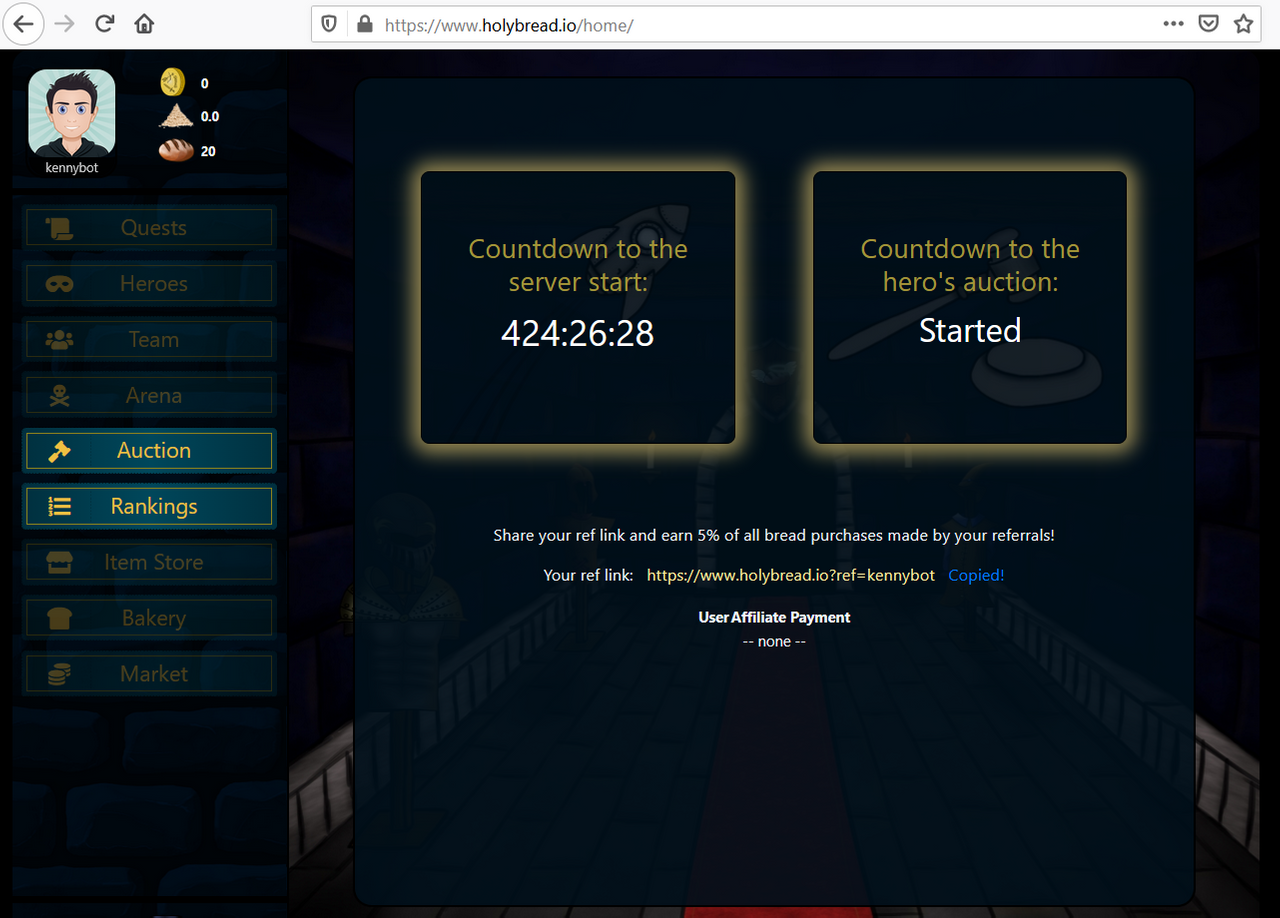 This is a role playing game (RPG) and you can have a Warrior, a Mage and an Archer. You battle and do quests and can do Player vs Player (PvP). You can buy and sell Gear for your characters from a market. Go here if you want to read a review of the game.
The game should launch at the end of this month!
Get Your Free Bread Tokens Now; I did!
You can see in the screen shot above that I got 20 Free Bread tokens just for signing in.
Here's a link where YOU can get 20 free Bread tokens! It includes my referral code so I would get 5% of any Bread tokens you purchase in the future.
https://www.holybread.io/?ref=kennybot
I hope you all had a great day! ❤👍❤


10543