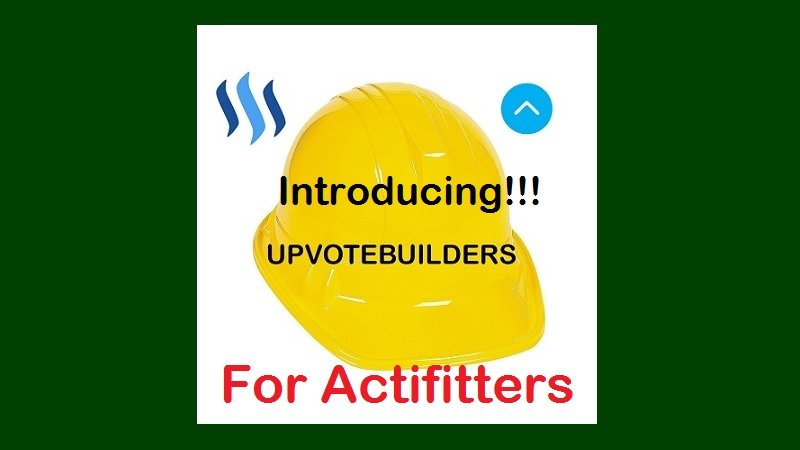 Hey Actifitters and Steemians,
Greetings everyone, started today with an early morning walk, I took some time at it because I wasn't going to the office today. Came back from took my bath then breakfast and then headed to the rabbit farm where we are doing some clean up today and checking up on all the rabbits and the young ones.
Stacey Reported Negative For The Third Time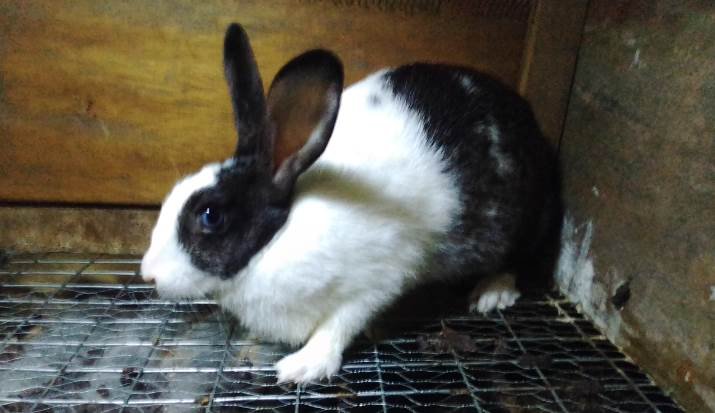 Stacey
Stacey is a sister to Nancy and Mercy, while Nancy had her kits over 2 months ago and Mercy had hers' over 6 weeks ago, Stacey is yet to take in. I crossed (mated) her with Rocky 2 weeks ago and we did a test on her and it was negative. I first crossed Stacey with Miracle but that was a no show, I then crossed her with Billy and still no show and finally today it can be confirmed that her dance with Rocky also saw no goals scored. She is the first of such type of result. Others times they usually take in at the second or third try. I don't know if she plans to be a Nun or something. Lol. Just kidding. Anybody has a better suggestion on how to get Stacey in the family way?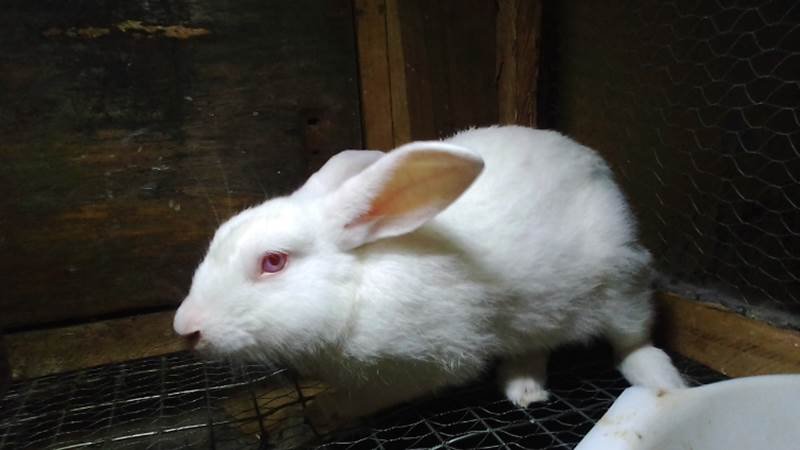 Miracle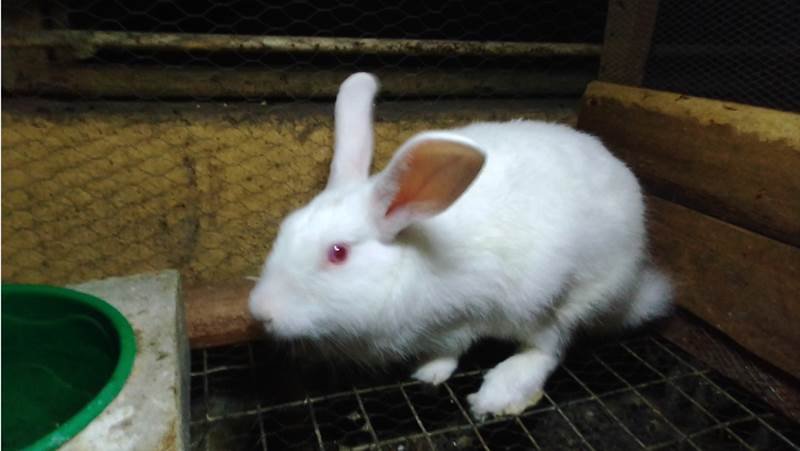 Billy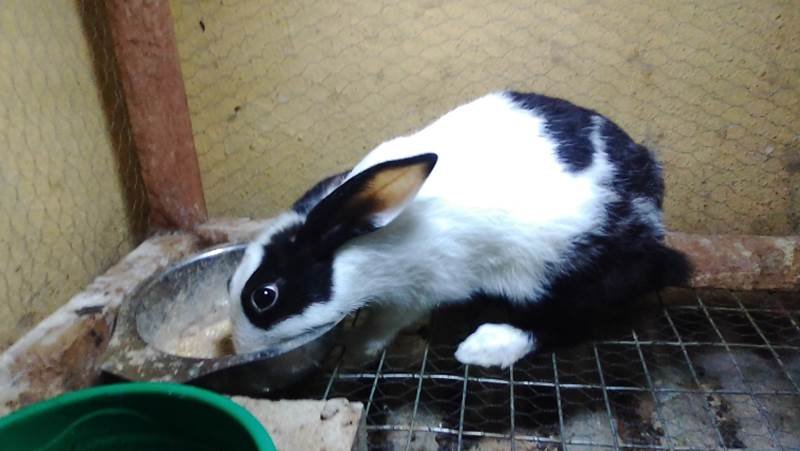 Rocky
Price Of Feeds Have Gone Up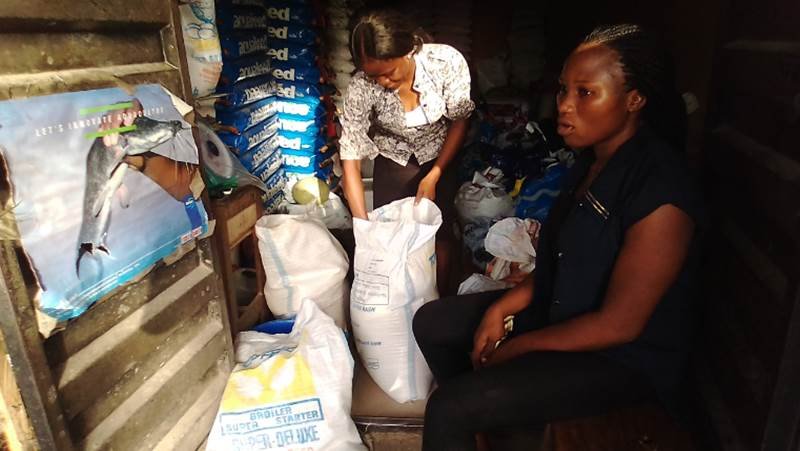 I went to buy feeds for the rabbits at about almost 6pm, they were about to start packing up when I got there, I had been so busy at the rabbit farm that I forgot the day had gone by. It is usually darker at the farm because they are shielded from direct sunlight and rainfall. Prices have gone up, from $8.05 per bag for the feed to $8.88 per bag. I don't really know what caused the price increase and the seller is the last person you would want to ask. But I suspect it'll be the elections that caused it due to the restrictions of movement, transporting them would have been delayed. Once delivery is well distributed prices will come back to where they use to be I hope.
I didn't go for an evening walk because I had already surpassed my target and I was already too tired from cleaning the rabbit hutches. The plants in the garden I am sure would tell us thank you if they could take. Lol. So much manure was feed to them.
My song today is another one from way back, a UK all girl band that ruled the world until David Beckham came along. Lol. Ok, just kidding. He didn't cause the breakup of the Spice Girls. They gave us a lot of great songs and were so great together I don't really know why David Beckham, Oh sorry, lol. I don't know why they broke up. I loved this particular song a lot and the video back then was very unique. I hope you guys love the song too.
Spice Girls - Viva Forever
Thanks for reading my post and watching the video, like I always say,k upvote it if you liked it I'll truly appreciate that. Keep your comments coming and follow me if you have not already done that.l Again, thanks a lot for your support to me always.
l

k
M

Join@Upvotebuilders
If you are using the @actifit Dapp that means you post daily becaus you are expect to post your daily report count. Wouldn't you like t earn more rewards via the upvote you receive? Here is introducin @upvotebuilders!!! You can join an membership level you want based on your delegation to the community pool. You can check out our latest report below:
Join Partiko And Earn Free Points
I'm using Partiko to make friends and have fun on the Steem blockchain while also earning points which can be exchanged for upvotes. You should as well! Here's my invite link:
https://partiko.app/referral/ketcom
You will get 3000 Partiko Points for sign up bonus, and you can exchange them into Steem token!
You Need To Join Qurator
Are you a good high quality and original content writer? Then you really need to join Qurator, they have a lot of benefits that will help build your account, improve your writing skills, increase your understanding of the project and they have a lot of weekly competition going on. There are also many opportunities to earn more once you become a member of the community. You can check out my post about how to be a member and other ways of taking advantage of what the project has to offer here.
Join Actifit
Actifit: An innovative dapp that rewards your everyday activity! Why not click here (my affiliate link) and join today so that you start earning (AFIT) tokens and STEEM rewards via upvotes on your Steem posts. Please join using my referral link below:
https://actifit.io/signup?referrer=ketcom


11693

Daily Activity, Shopping, Shoveling, Walking