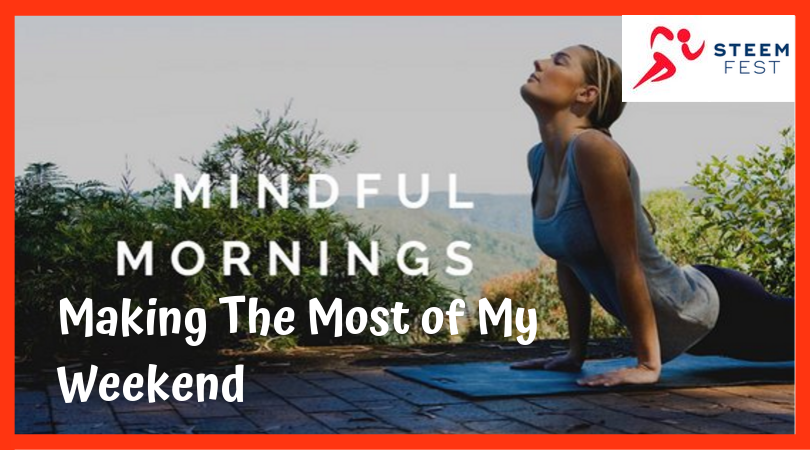 Time really flies! As the date gets nearer suddenly I find that more and more things come up. In my case work is really piling up! The good thing about all this thinking and planning, I am resolving to ensure that I do what is necessary so that I can head off to Bangkok without a care in the world. But then again, with the recent staff turnover in the office, it is going to be tough. Oh well, back to better things! Work will always be work and I just have to do it the best as I can.

So how did I pick up my steps this week? It was a day spent with Hubs and my kiddos of course! I got woken up at about 4 am when Chapati woke up and couldn't sleep because of a severe blocked nose. He just couldn't breathe at all and I went to look for some antihistamine syrup. Poor thing, we finally fell asleep after about 20 minutes when the meds took affect. I on the other hand tossed and turned for another 20 minutes and finally decided to get out of bed and do some quiet time and reading. As I stepped out of the room, I started clearing the kitchen, washed up everything in the sink, cleared the dining table and the couch! Then I decided to do some baking with the bread maker. I imagine a perfect Sunday complete with freshly baked bread and a thick layer of butter, scrambled eggs and of course fresh coofffffeeeeee! So much for quiet time. ..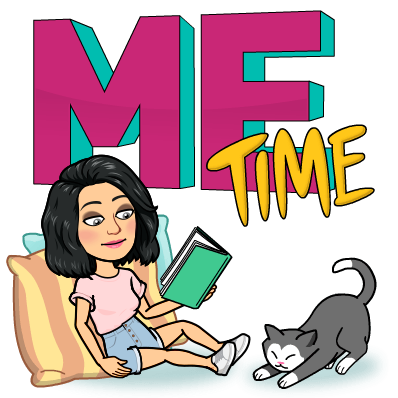 About an hour later, I realised I managed to pick up about 2000 plus steps and decided it was time to sit down. It felt really good to be able to think, write in my journal, think and pray about different things until about 7 am. What's a quiet me-time morning without a freshly brewed cup of coffee? Hmm...I love the smell of freshly brewed coffee! I have mine black...I love my Nespresso. Soon the kiddos got up and the bread was ready just in time for breakfast! It has been a long time since we had home cooked breakfast together. After breakfast we quickly showered and got dressed to go to church.
After church we decided to bring the kiddos over to visit our local library and do some grocery shopping. I never knew about the library until Hubby came across it. So we went for lunch and then decided to walk to BMC Mall Mahkota Cheras where the library is and then do some shopping in NSK.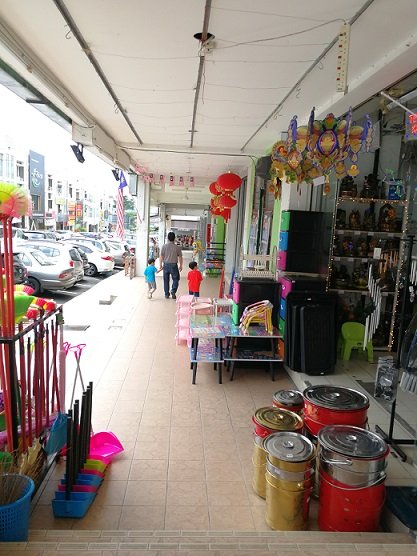 That's the boys walking hand in hand with their Papa!
The National Library of Malaysia (main HQ/Building)is actually located on Jalan Tun Razak. They have two branches one in Mahkota Cheras BMC Mall and the other one is located in Setiawangsa. The branch is rather small and the book are very limited. I tried to look for some well-known business books, unfortunately they were mainly Malay translations. But what I was very pleased with was their children's book collection! They had rows and rows of Enid Blyton books, Hardy Boys and Nancy Drew! Memories indeed! I grew up on a staple of all these books and I would love to read them to my sons and for them to learn how to read with these books. You can basically borrow up to 6 books for 4 weeks at the time! Yay! Free books!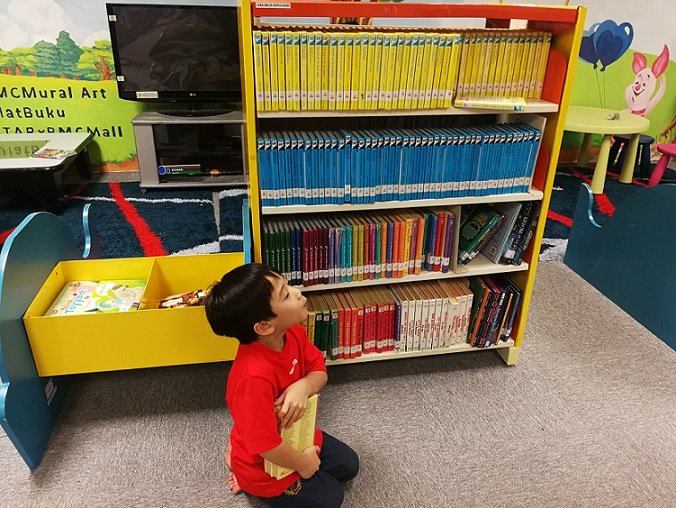 Then I picked up the rest of my steps doing grocery shopping! I love going to NSK because there is just sooo much to see! The way that they set out the fresh seafood for sale so delighted my son and he decided to let me take some pictures!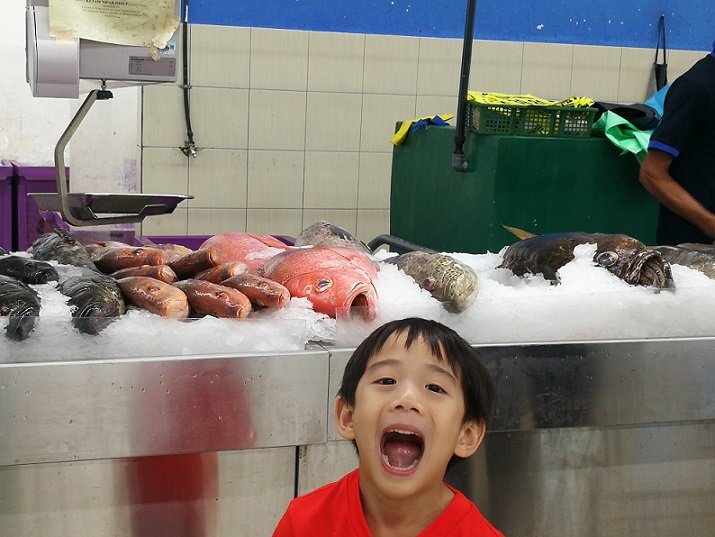 He was so fascinated with all the giant fishes for sale!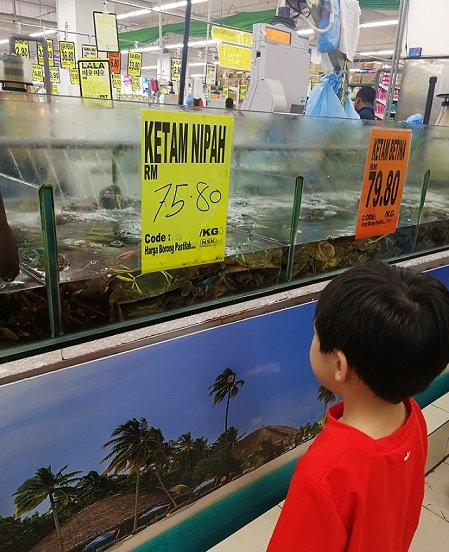 He couldn't stop staring at the crabs!
We ended the day with pizza and then it was time to head home for the day! School tomorrow for the boys and it is my first day back at work after being on medical leave for 2 weeks. Chicken pox sucks! At least now my face just looks like I had a bad case of teenage acne! LOL!
Thanks again for dropping by my post! Of course, I am doing this challenge in hopes of winning a FREE TIX + ACCOMODATION for Steem Fest by @actifit and @blocktrades! Go check out the Steem Fest webpage for updates and if you want something to help you stay on track for your fitness goals Actifit is definitely something you should also check out!
Xoxo,
Khim


15366

Chasing Pokemons, Daily Activity, House Chores, Play with kids/grand kids, Shopping, Walking
---
Posted via Marlians.com