It was a relaxing day today for me, I mostly socialized with my friends. I played one round of disc golf with a buddy of mine but we didn't keep score.
I also did some fast pacing around the house for a few more steps to get me up to the 5000 steps level I could post at. It is nice to have a goal to work towards.
Looks like BTC is rising a bit again. The market seems to be picking back up.
The new Samsung Galaxy S10 phone has a crypto wallet built into it. If I had not just got a new phone I would be tempted to get one. It is nice that a hardware wallet is being integrated into a phone like this.
It would be nice too if Samsung Pay would let you use crypto as well as a credit card to make payments. That way you could easily pay with crypto at any merchant that took credit cards just with your phone. I'm not sure if that is something that will happen though.
Here's a few more pictures I took on a recent walk by a nature preserve. I liked these carved rocks a lot. I'm not sure who the artist was.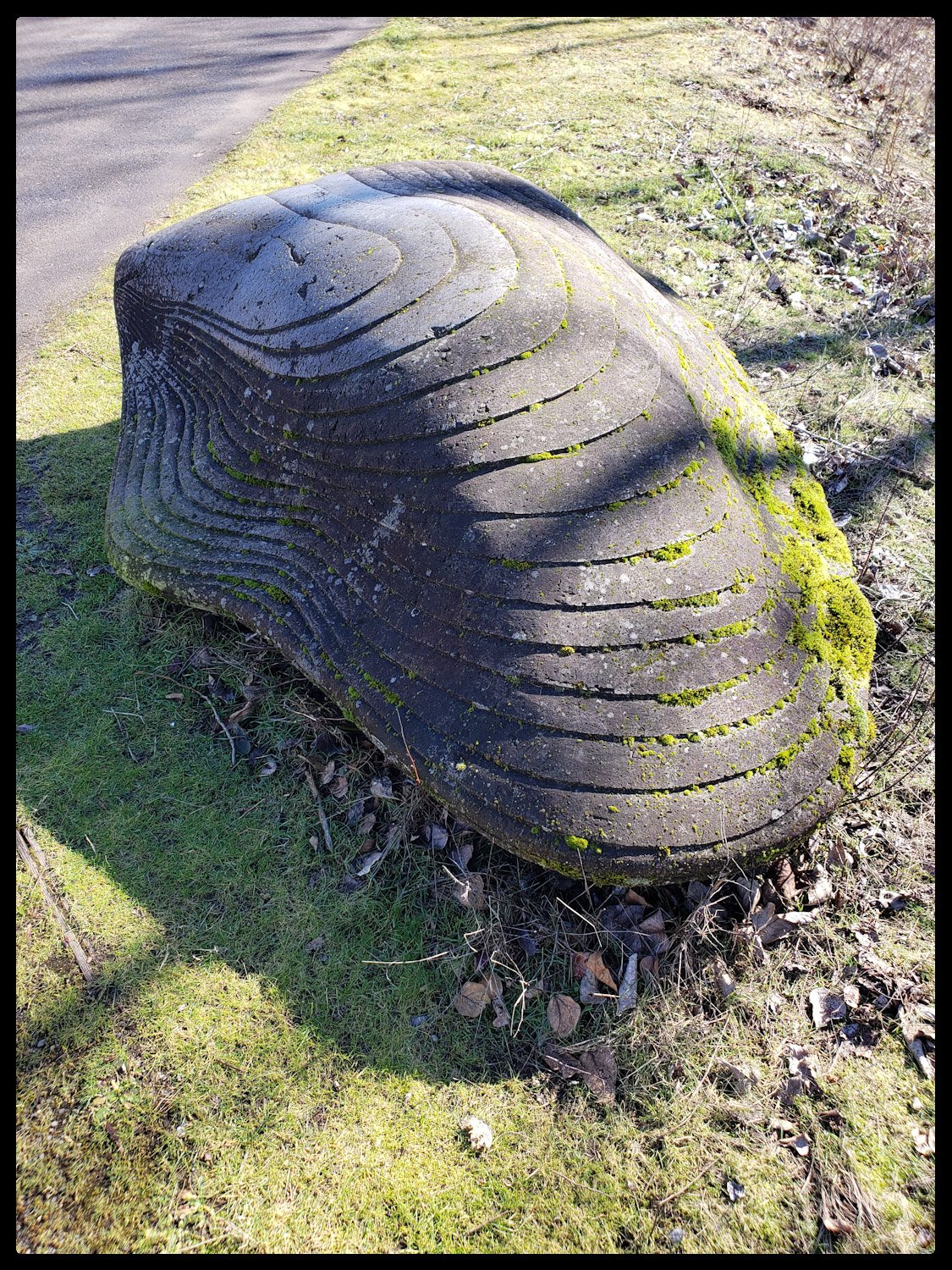 It kind of looked like some type of shelled clam or something to me.
This one here looked like a bug: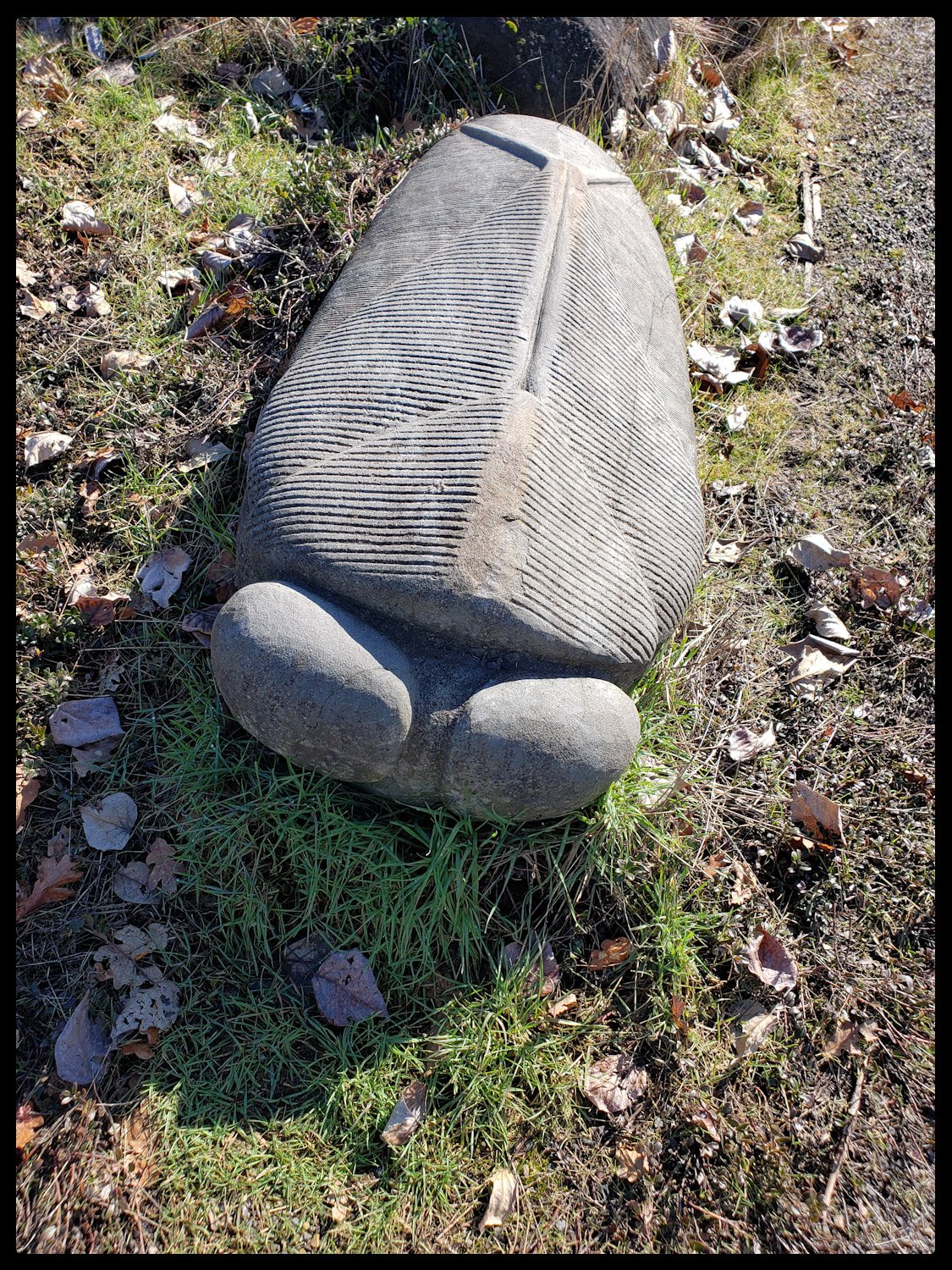 Some kind of fruit or berry perhaps?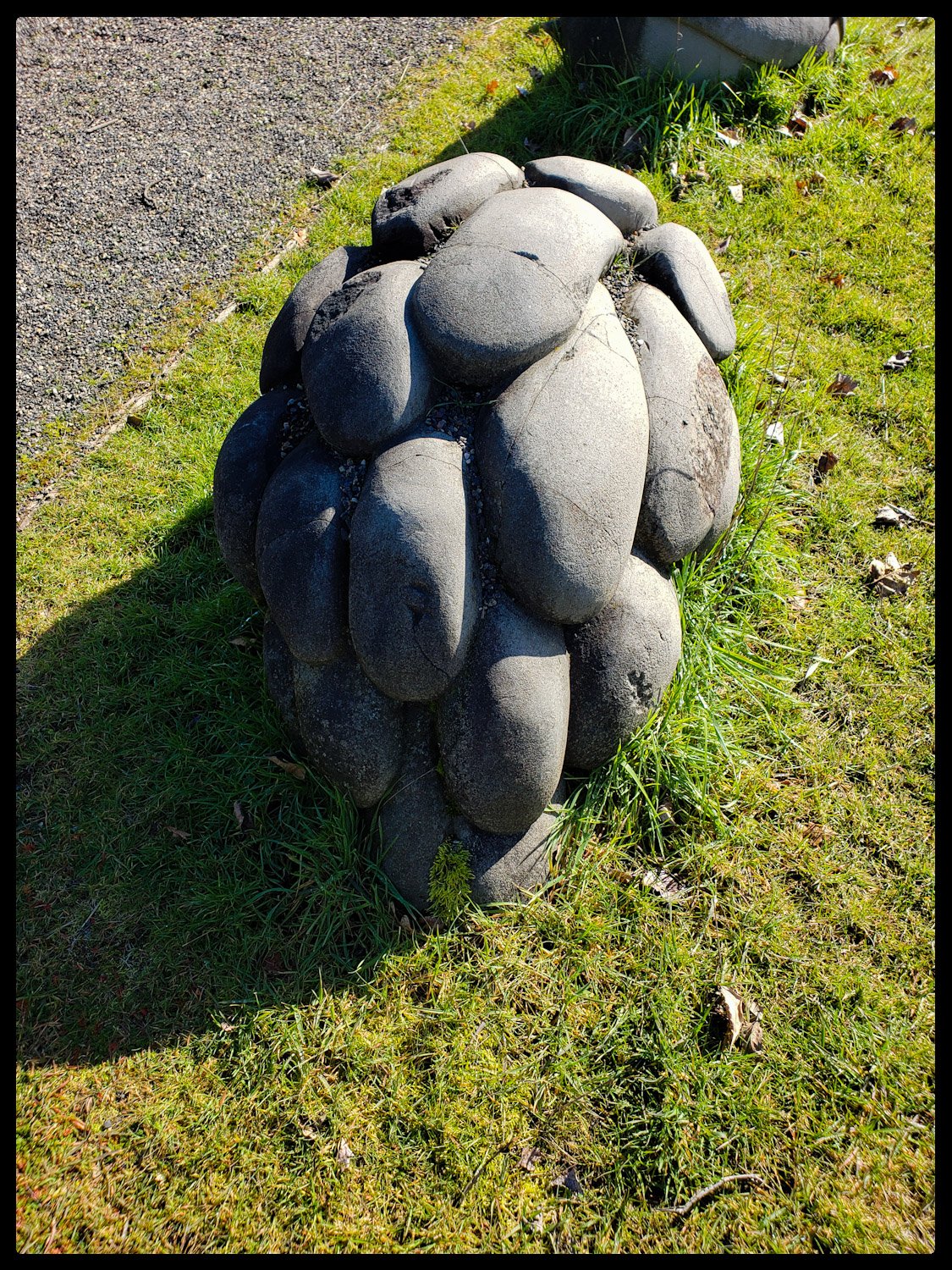 Having these type of sculptures around to view is really wonderful. I bet it took some time to create them.
I'm still looking forward to getting out there and doing some longer walks or some disc golf in the forested courses. The weather seems to be getting warmer now. It was lightly raining and sleeting a bit today but no snow is pilling up.
I'm feeling good about keeping up this level of activity and physically many of my issues are feeling better.
---
Thanks for reading! I always value your support and comments. The pictures were taken by me with my Galaxy S9+. Text and graphics copyright lightsplasher & litesplasher.

---


5181