Today I did some more gardening and trimmed the blackberries some more. I have lots more trimming to do but much of the work has been done that really needed to be finished.
Additionally I rode my bike down to the store and brought back some groceries. Extra weight makes it harder to ride the bike.
I also played another game of nine hole disc golf with my son in the evening. Neither of us were playing really well tonight for some reason. I was a bit worried about hitting some kids playing baseball so I was extra cautious about throwing out of bounds around the ball parks.
I also really threw the disc too hard on basket four and it turned up and few out of bounds into the roadway. Having to run down there to get the disc before some cars came by got me worked up so hard that I could not putt very well afterward. Oh well, it was still really fun to be out this evening.
The day was very warm and the sun was out. Some very small flowers are coming up in the garden: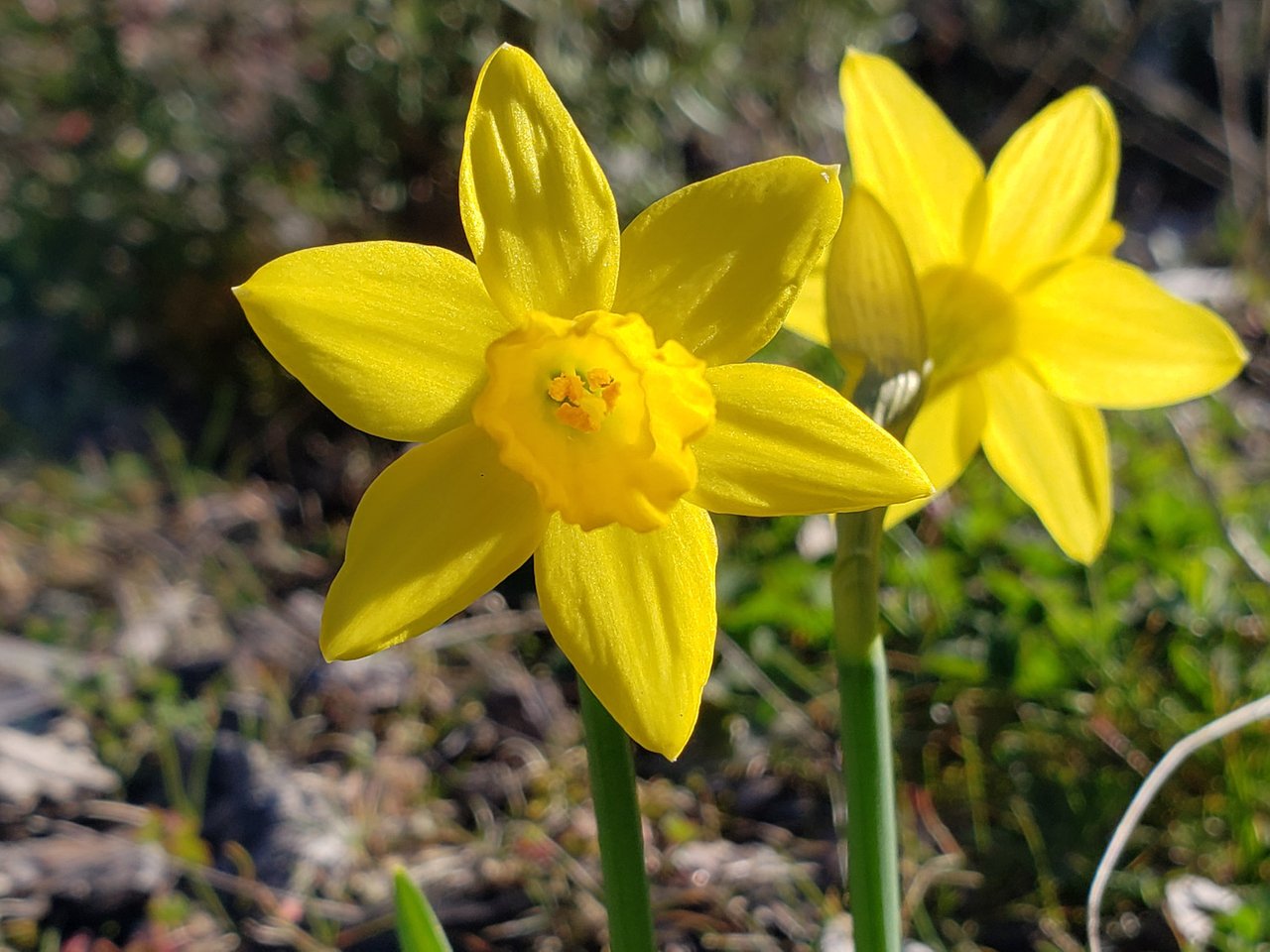 These flowers don't last very long but they come up early in the spring.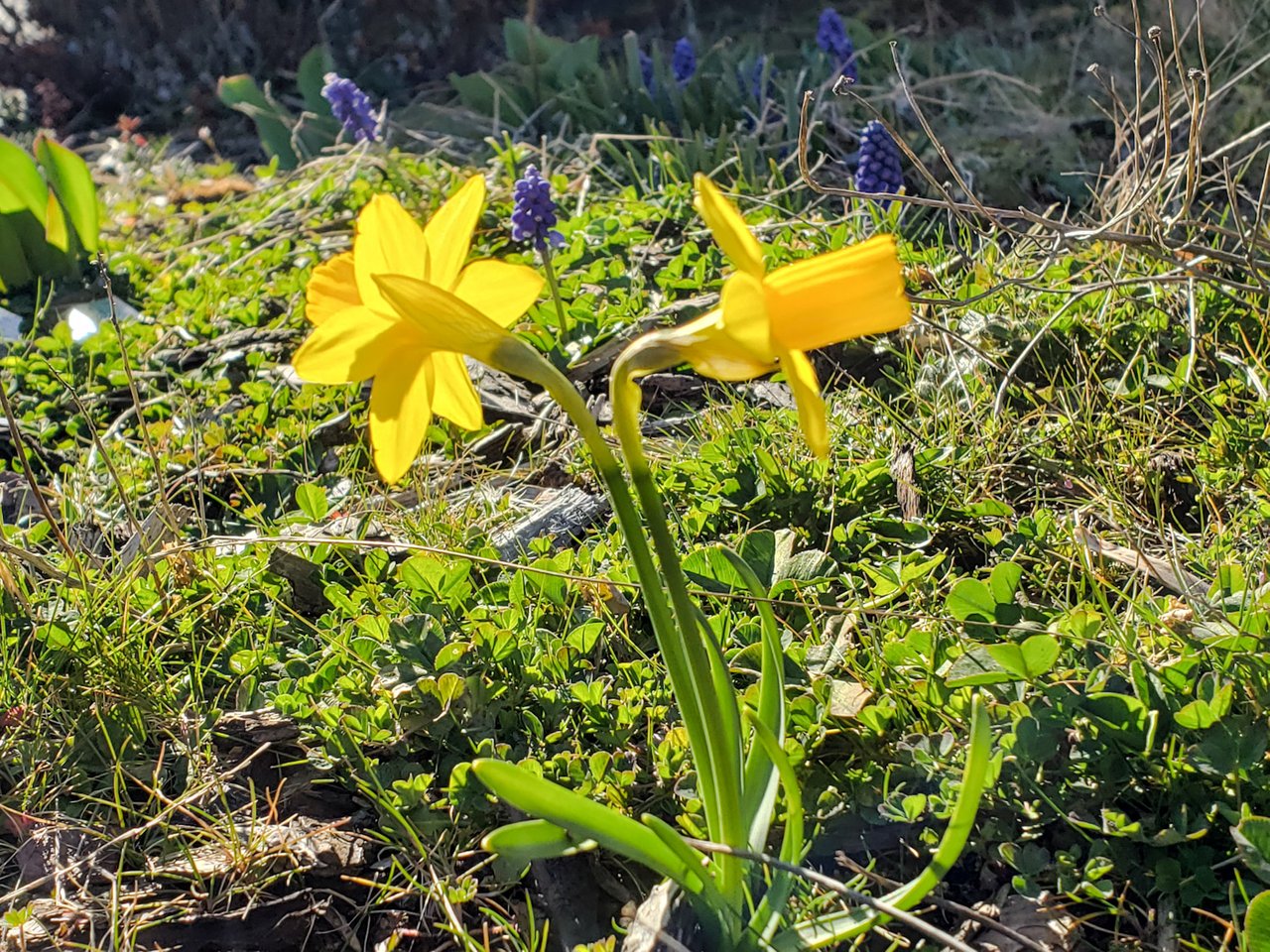 The birds seem to like the new location of the birdhouse. They have been busy building a nest inside. I might put a protective cone under the house to prevent cats from climbing up the pole. I'm not sure if it will be an issue with the new location in the center of the yard. A cat would have to be pretty bold to sneak into the yard and climb up the pole with the dog around.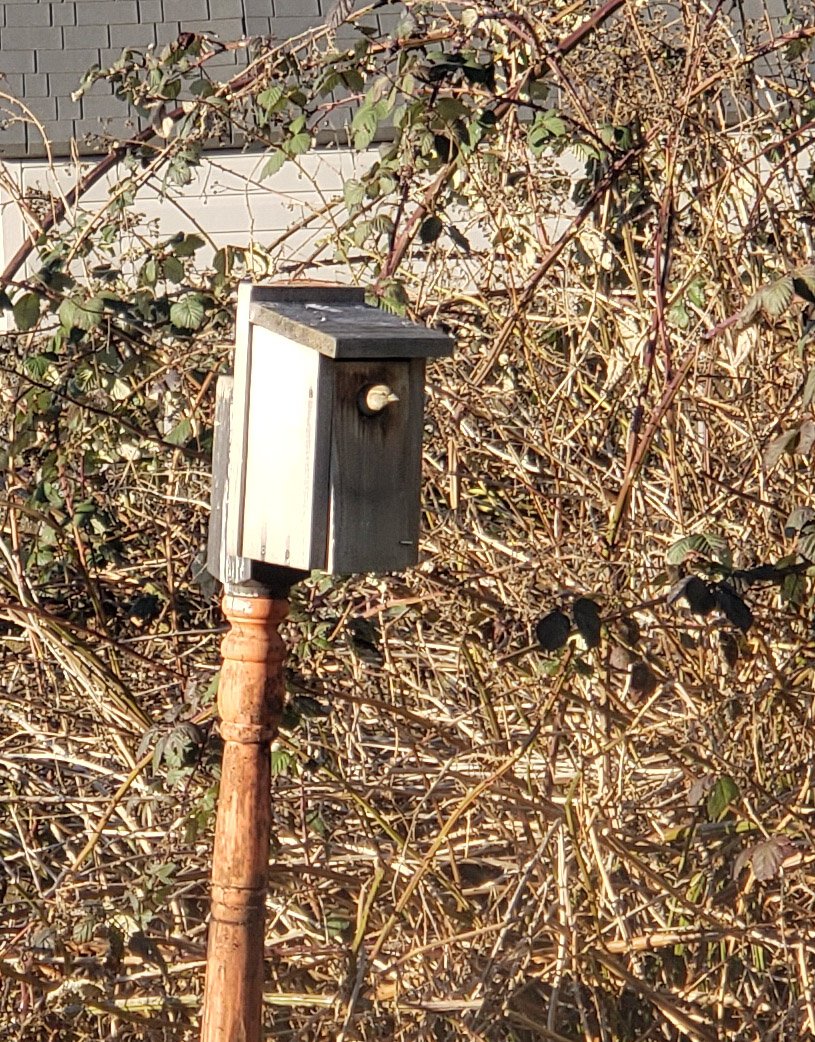 I'm still not feeling really well so I have been taking it easy. It is just some minor discomfort so no worries. Tomorrow sounds like another warm sunny day so I might be a bit more active.
---
Thanks for reading! I always value your support and comments. The pictures were taken by me with my Galaxy S9+. Text and graphics copyright lightsplasher & litesplasher.

---


5764