Today I played a lot of disc golf. A couple of games with my son and his friend in the morning and a game at night. It was fun but my throwing arm feels a bit tired.
We did a bag swap on one of the games and tried out each other's discs. The scores were not great but it was fun to try out some different discs in different levels of wear. My son's Shryke disc flies differently from mine even though they are the same plastic. Slight differences in weight and mold plus how much it was played with make a difference.
As discs age the wear tends to make them fly less stable and they are easier to flip up and the grippyness of the plastic changes.
Not much else was happening today. I've been trading around crypto like usual. I guess I'll hold off buying any more Steem for awhile until things stabilize and another bug fix fork comes out.
I still have not got my PHOTO tokens from the airdrop. I keep checking Steem-Engine all the time but no happy token feelings happen. At least the PHOTOM miner seems to be working and providing rewards.
Some of these tokens and applications like Actifit keep me interested in the platform. I enjoy posting my progress and seeing everyone else's progress and photography.
The sunset was starting to look nice as we were leaving the disc golf course tonight: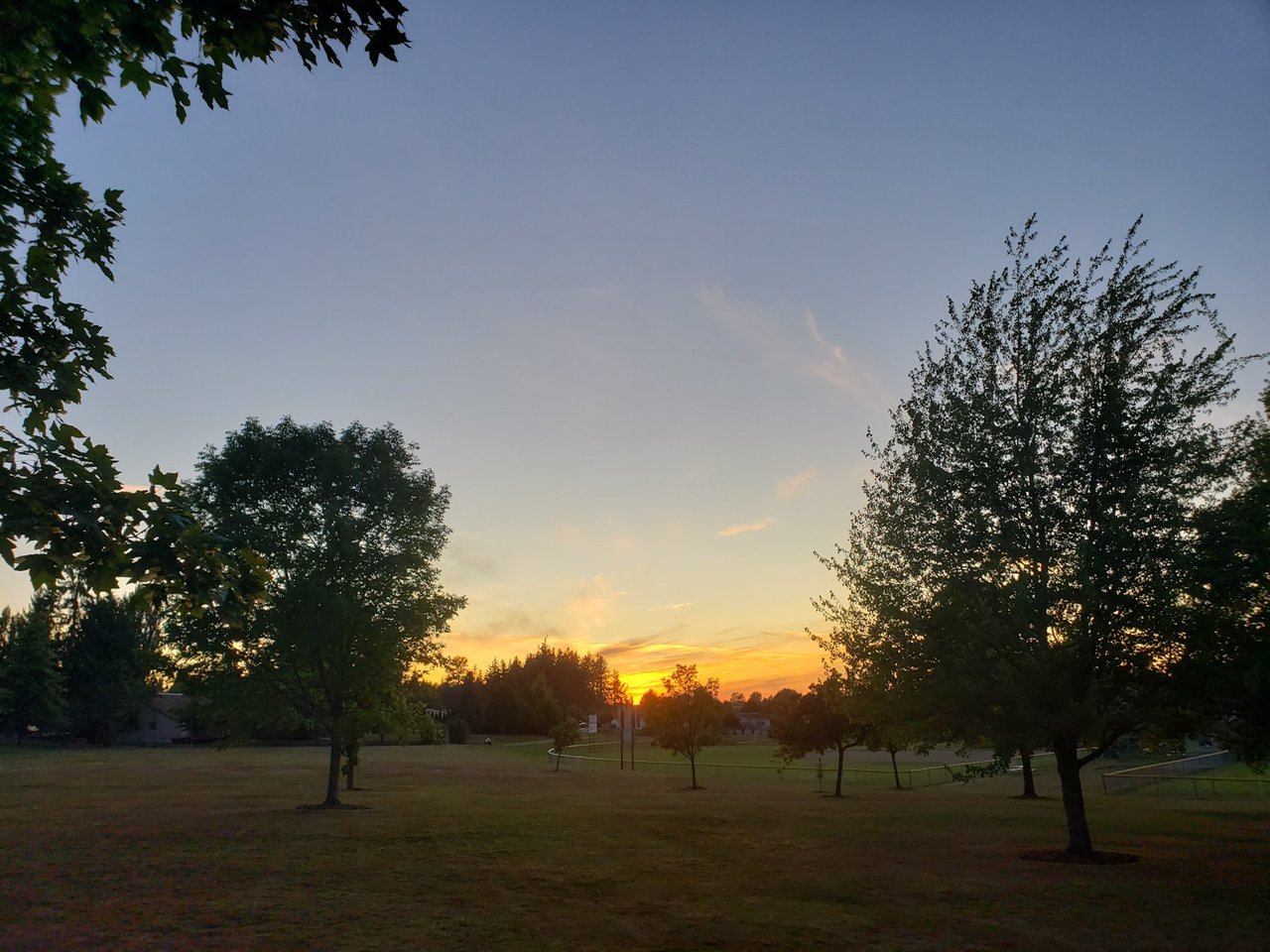 Sunset with ball park sign in foreground, getting brighter and more colorful: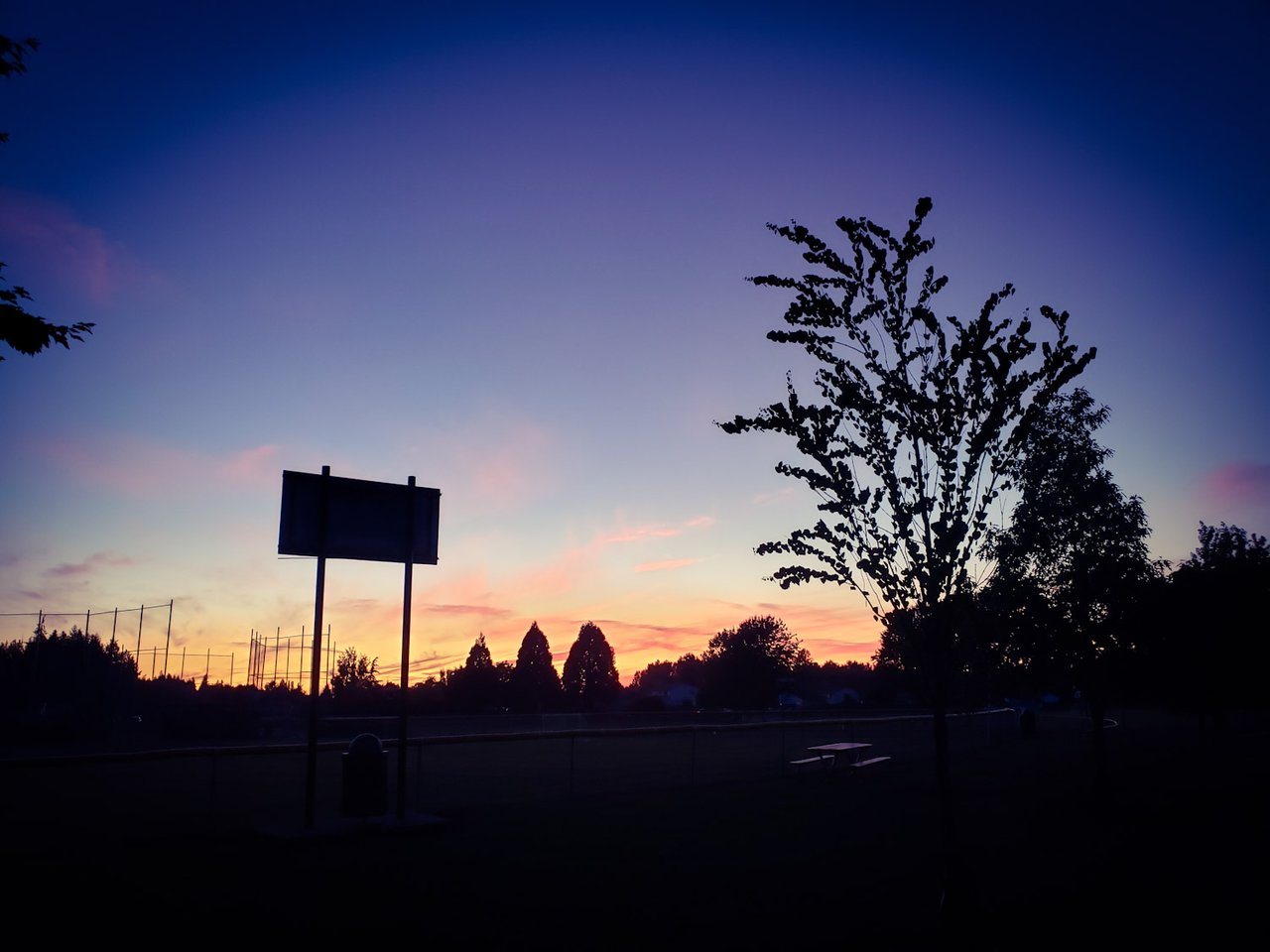 Streetlight coming on with sunset in background: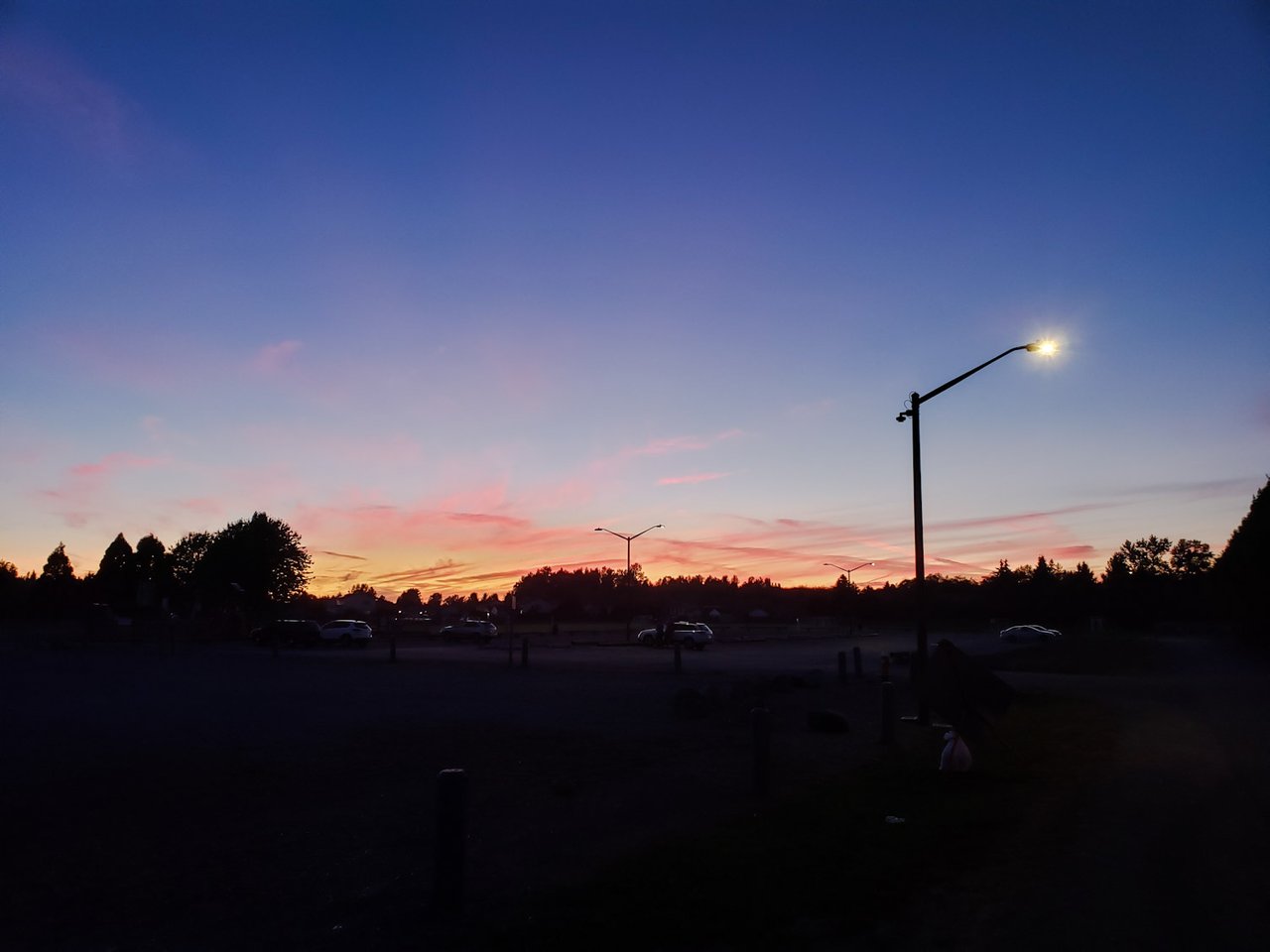 Leaving the park and taking some last sunset pictures from the car window: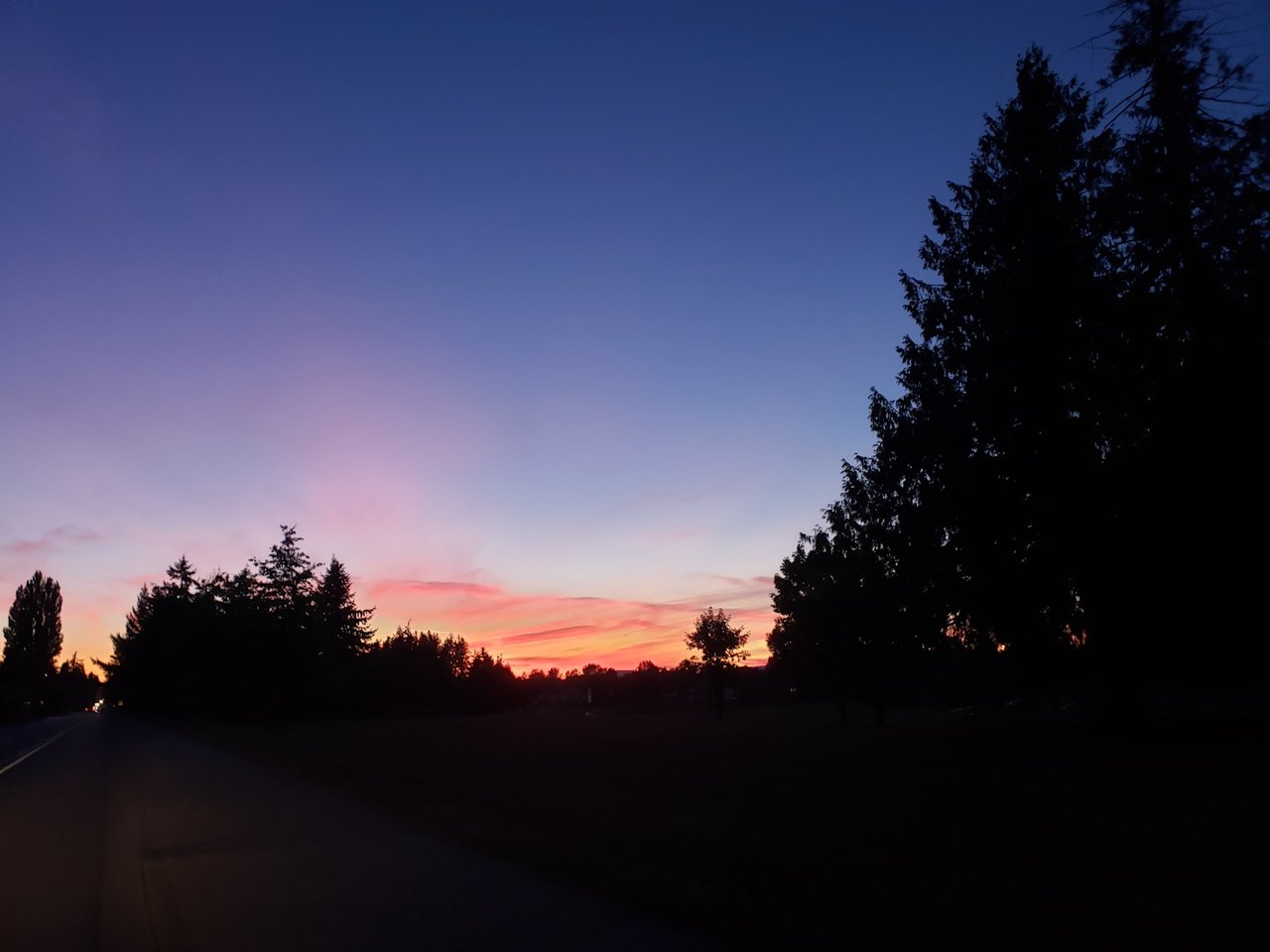 On last look at tonight's sunset: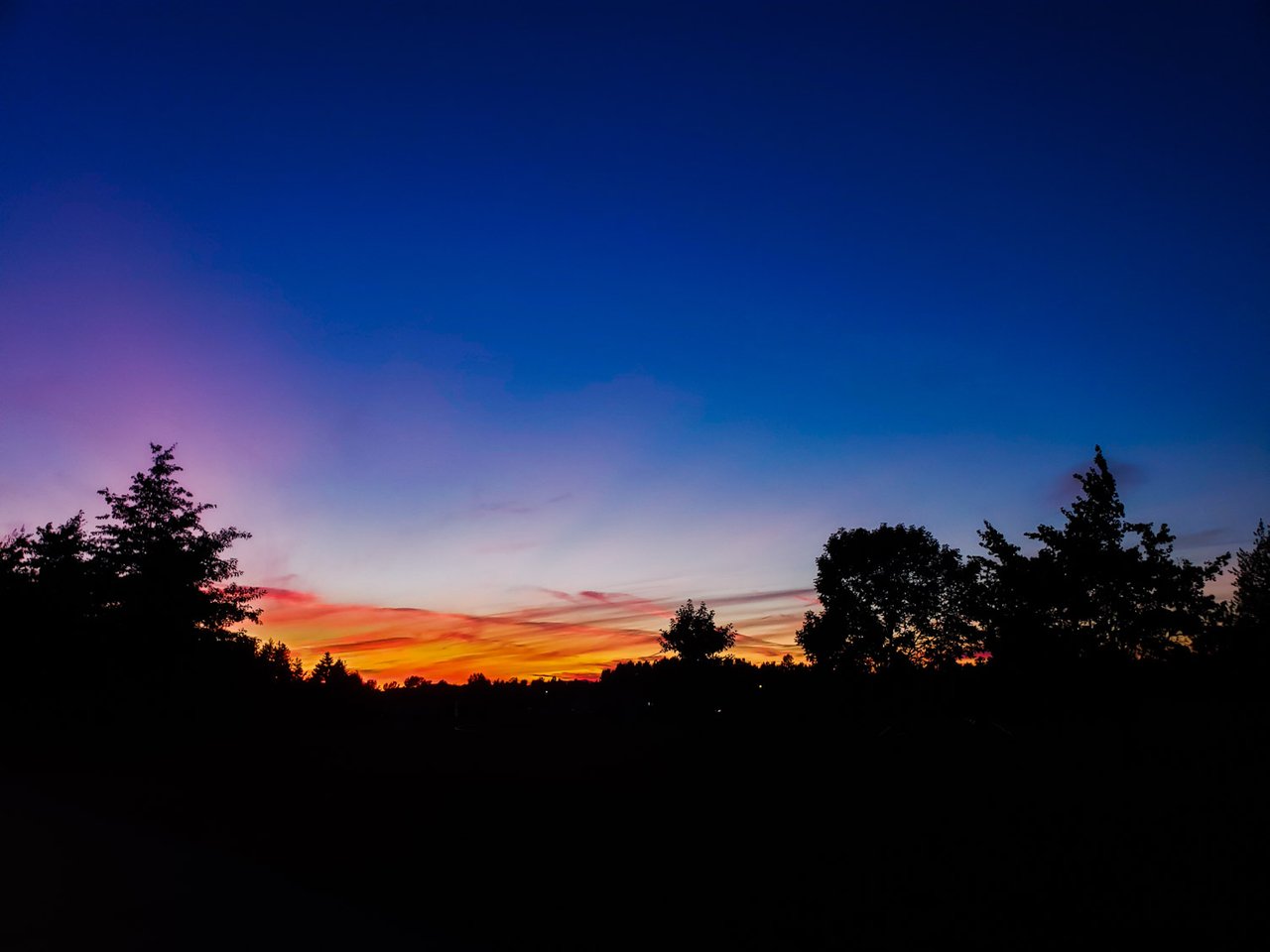 ---
Thanks for reading! I always value your support and comments. The pictures were taken by me with my Galaxy S9+. Text and graphics copyright lightsplasher & litesplasher.

---


10768