Today I played another eighteen baskets of disc golf with my son and a different one of his friends, (other than who we played with yesterday). I think we were both feeling a bit tired because by the end of the second game our scores were pretty bad. I think I ended up with four over par on the nine baskets. The first game I think I was one over par.
Tomorrow is the first day of school for my son so we were kind of wanting to get another game in before he gets more busy doing school work.
I also rode my ebike down to the store to get some shopping done. It saves a lot of gas to do the short trip like that with the ebike. I don't even bother to recharge it if I take it just a few miles like that. I think I have at least ten miles on the battery and it shows almost full still. Some of that might be because it recharges on the downhill after climbing. Ten miles on flat ground without using the pedals would probably drain the battery half way down.
Just before we went camping I took these pictures of the apple trees. I've been checking on them every morning. This morning there were about a dozen apples that had fallen off of the reddish apple tree and one that came off the yellow apple tree.
Here's the red apple tree in the morning light: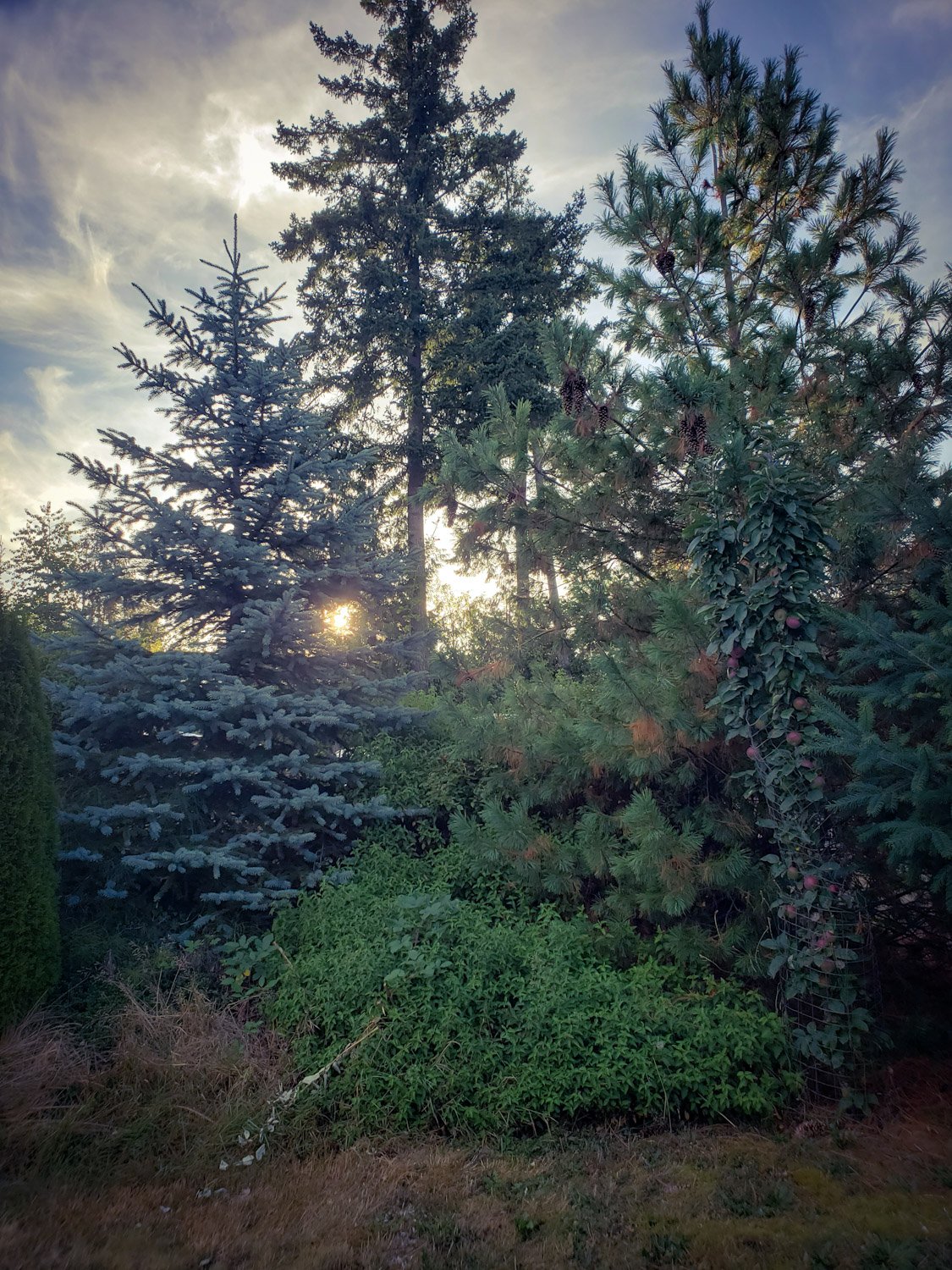 A close-up of the reddish apples: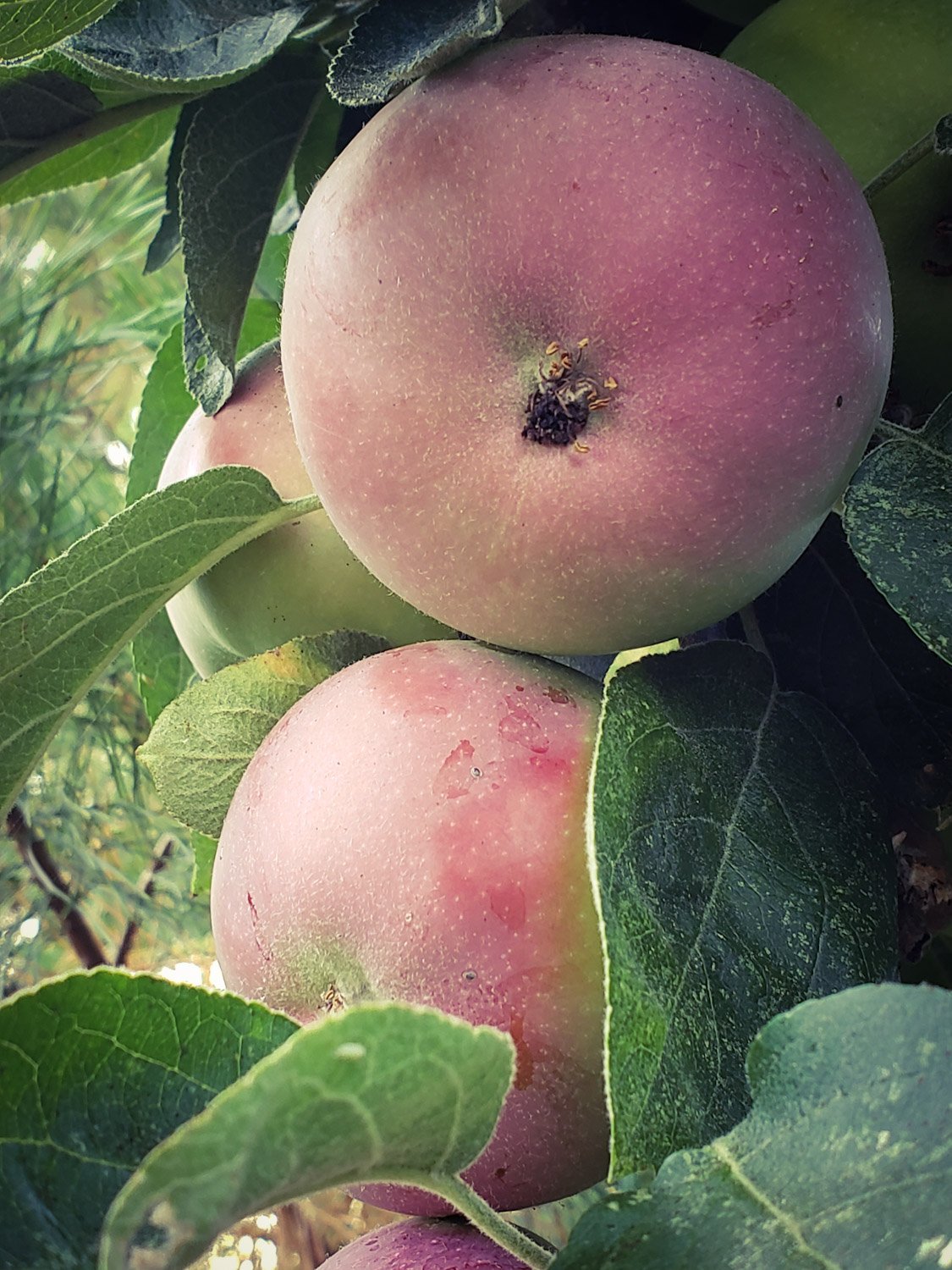 A close-up of the yellow apple tree: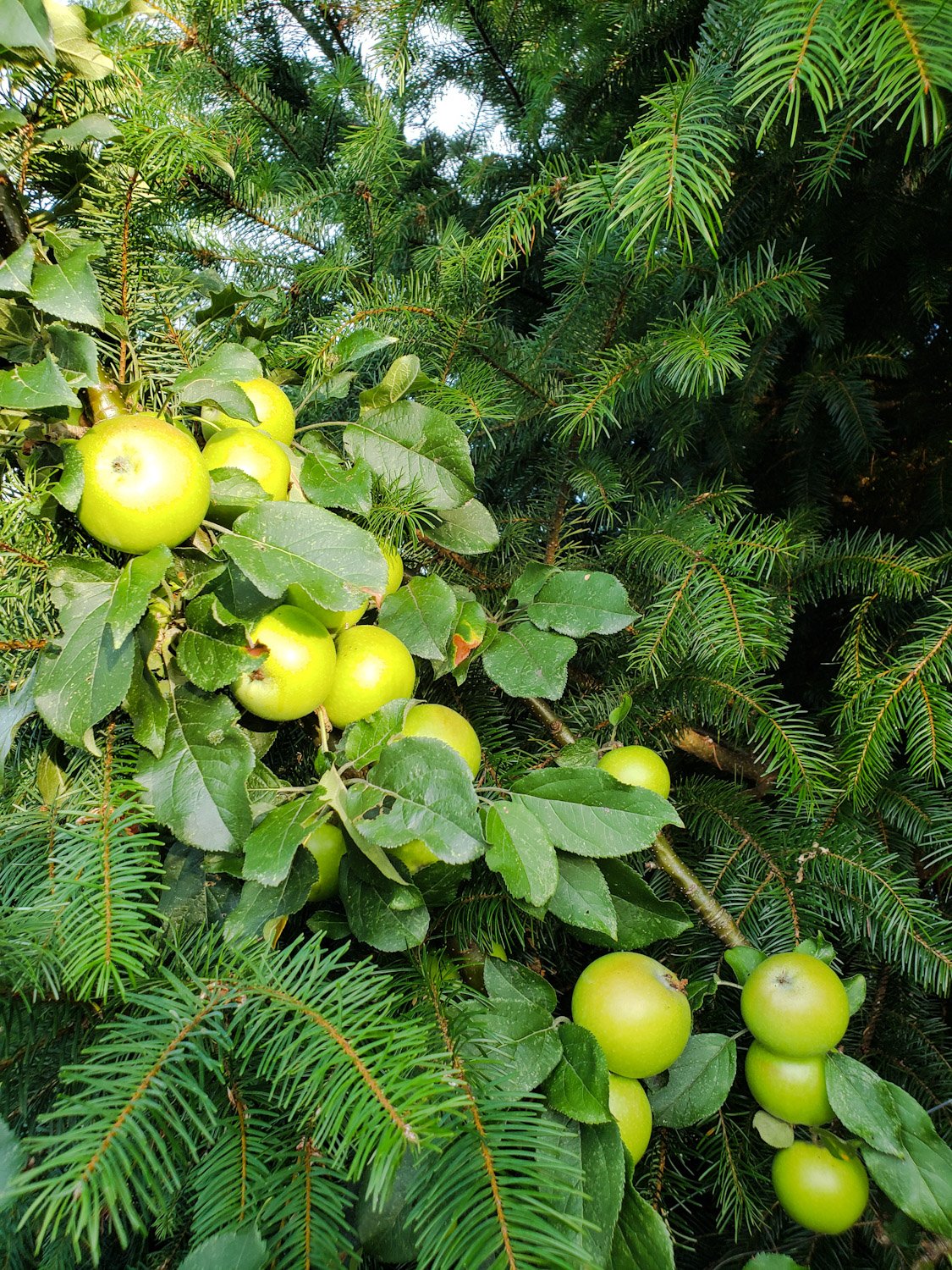 I don't remember their official names but the apples taste great. The reddish on is crisp and fragrant kind of like a honey crisp apple. The yellow one is like a crisp golden delicious.
I ate a couple of them for breakfast this morning. I picked the ones with some holes in them. The ones that are not injured or eaten by worms I like to store in the refrigerator for later.
It looks like things are picking up again around here and crypto looks like it is going to be a good investment over the next few months. I'm feeling pretty good about things. It will be interesting to see what new developments happen in all the different tokens traded with steem as a base.
---
Thanks for reading! I always value your support and comments. The pictures were taken by me with my Galaxy S9+. Text and graphics copyright lightsplasher & litesplasher.

---


8008

Cycling, Daily Activity, Golf, Shopping