Another fun evening of disc golf. My son and I played eighteen baskets and I won the back nine course with three under par. The back nine has a few par four baskets on it and usually is more difficult for me. Somehow tonight I was throwing really well and made up some strokes on some of the baskets.
I ended up winning by four strokes and it would have been five but I missed an easy birdie at the end of the round. I'm not sure what happened exactly, usually when we play my son wins.
He had a few unlucky throws tonight that went out of bounds. One of them landed in the dirt area that was recently fertilized with some organic material. Fortunately it was not as ripe as when it was first applied and the disc did not come out smelling too badly, lol.
Tonight it was overcast and not that nice of a sunset so I just took one picture of this old interesting looking stump: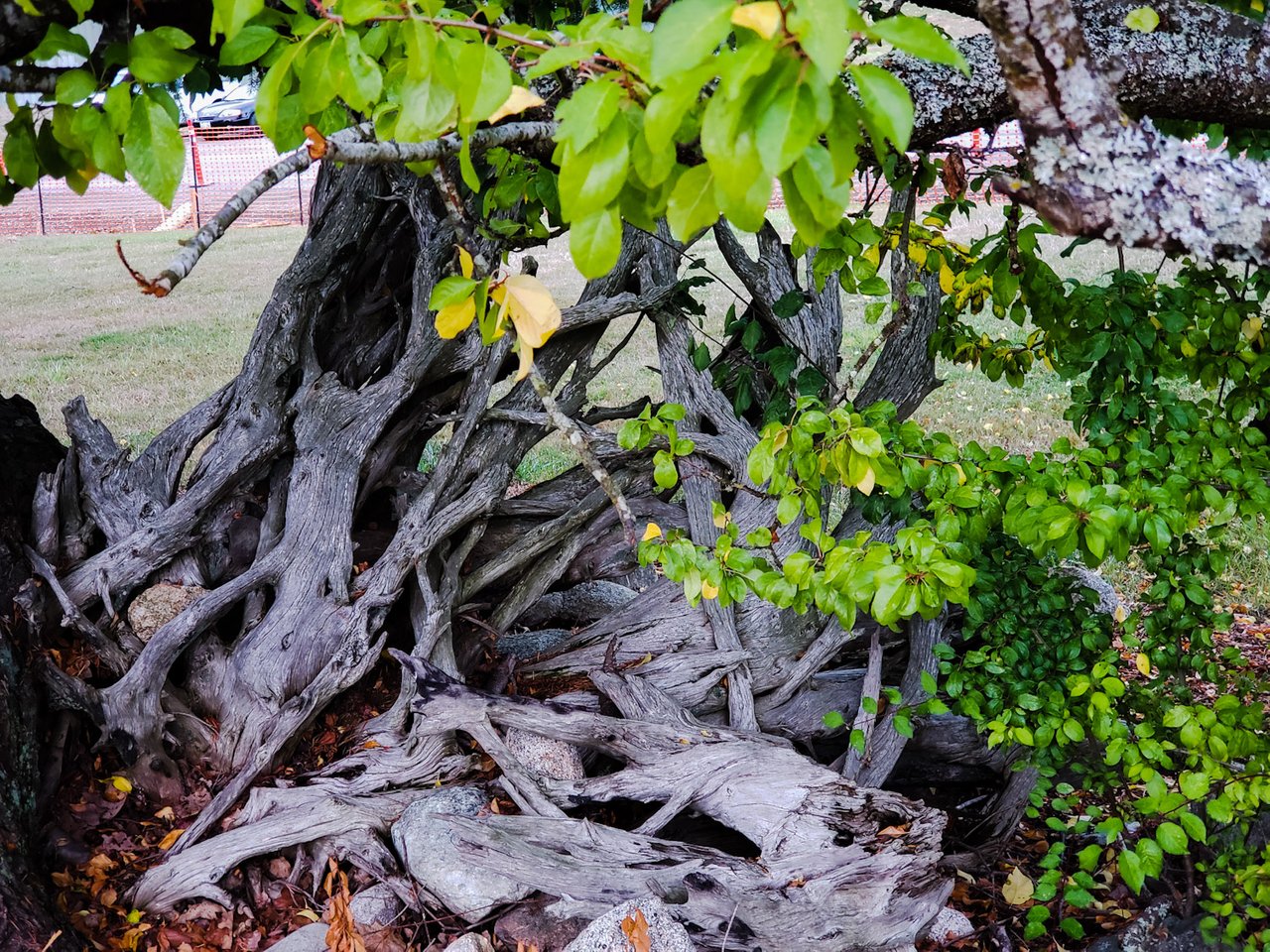 Here's another picture from the disc golf course I played a couple of days ago. You can see the clouds reflected in the little stream: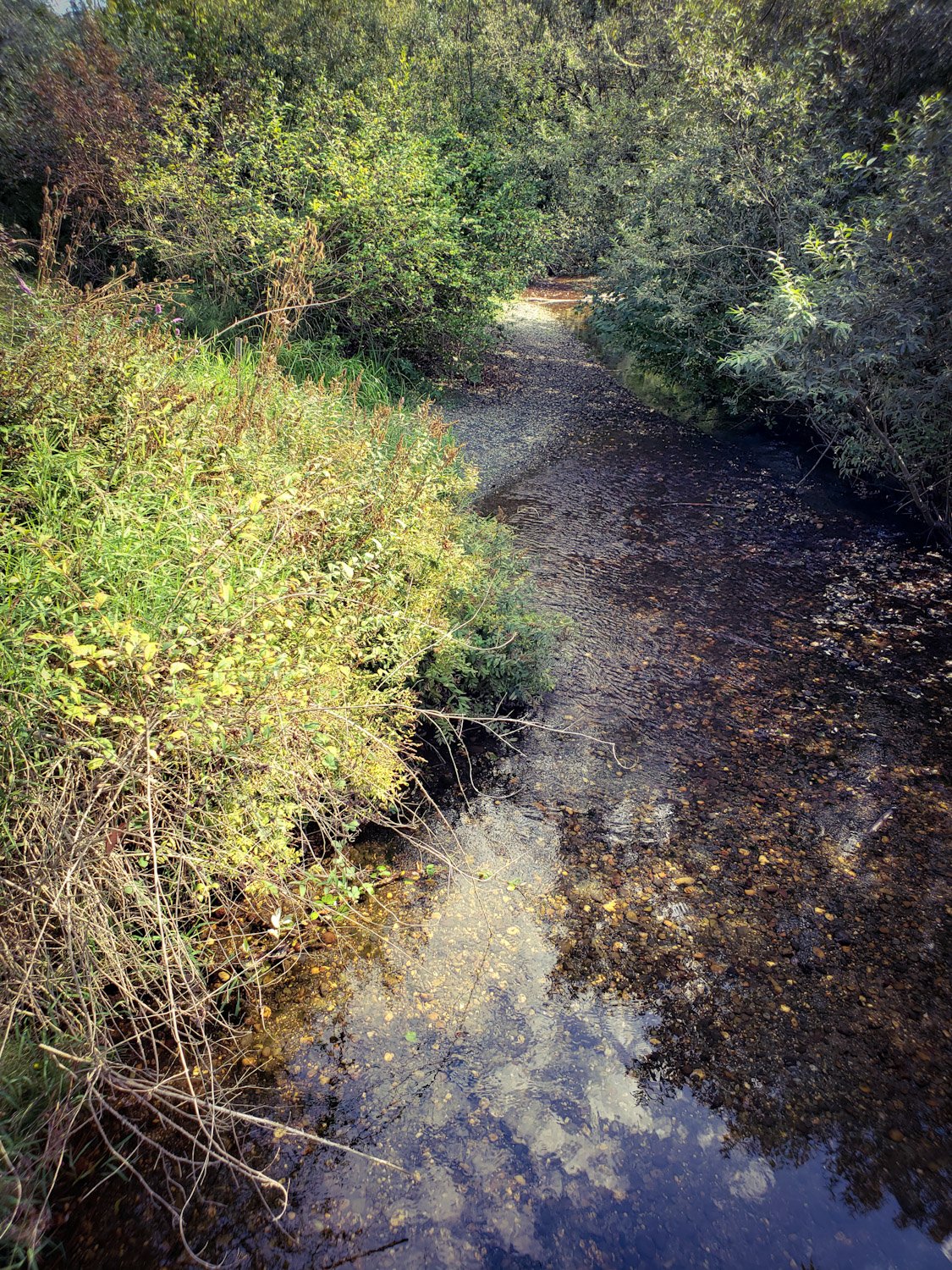 The picture above was taken from a new bridge that was built over the stream near basket seven's tee pad.
Yesterday I was resting a bit after doing the long day of 20K plus steps. I got a little sunburned and my back is still just a bit of a problem. I probably should not have been playing so hard tonight but it seems okay for now.
As you get older it is more important to stay as free from injury as you can. I try to stay active though because it seems better that way. If I really don't do much it seems like my back will bother me more and then sometimes other issues happen too. It certainly helps me to stay more positive if I can at least get outside for a short time each day.
Yesterday I cleaned out all the rain gutters and repaired a leak that was bothering me. I kept procrastinating about doing it but it is good that I got it done because is rained hard yesterday evening. The gutter was not leaking any more so I was happy about that.
There was some rather unusual lighting. Dog-oh hid in the bathroom and had a little accident. Oh well, stuff happens.
---
Thanks for reading! I always value your support and comments. The pictures were taken by me with my Galaxy S9+. Text and graphics copyright lightsplasher & litesplasher.

---


10013

Daily Activity, Golf, House Chores, Walking