I walked Dog-oh and played disc golf this morning. Dog-oh won't let me out of the house without at least taking him down the block and back. He is really not getting around very well any more but he enjoys a short walk still.
I rode my ebike down to the larger course in town and spent some time enjoying the weather down by the river. There were a few other people walking around and talking too.
Here's a picture of the river today, the color and reflections were looking nice: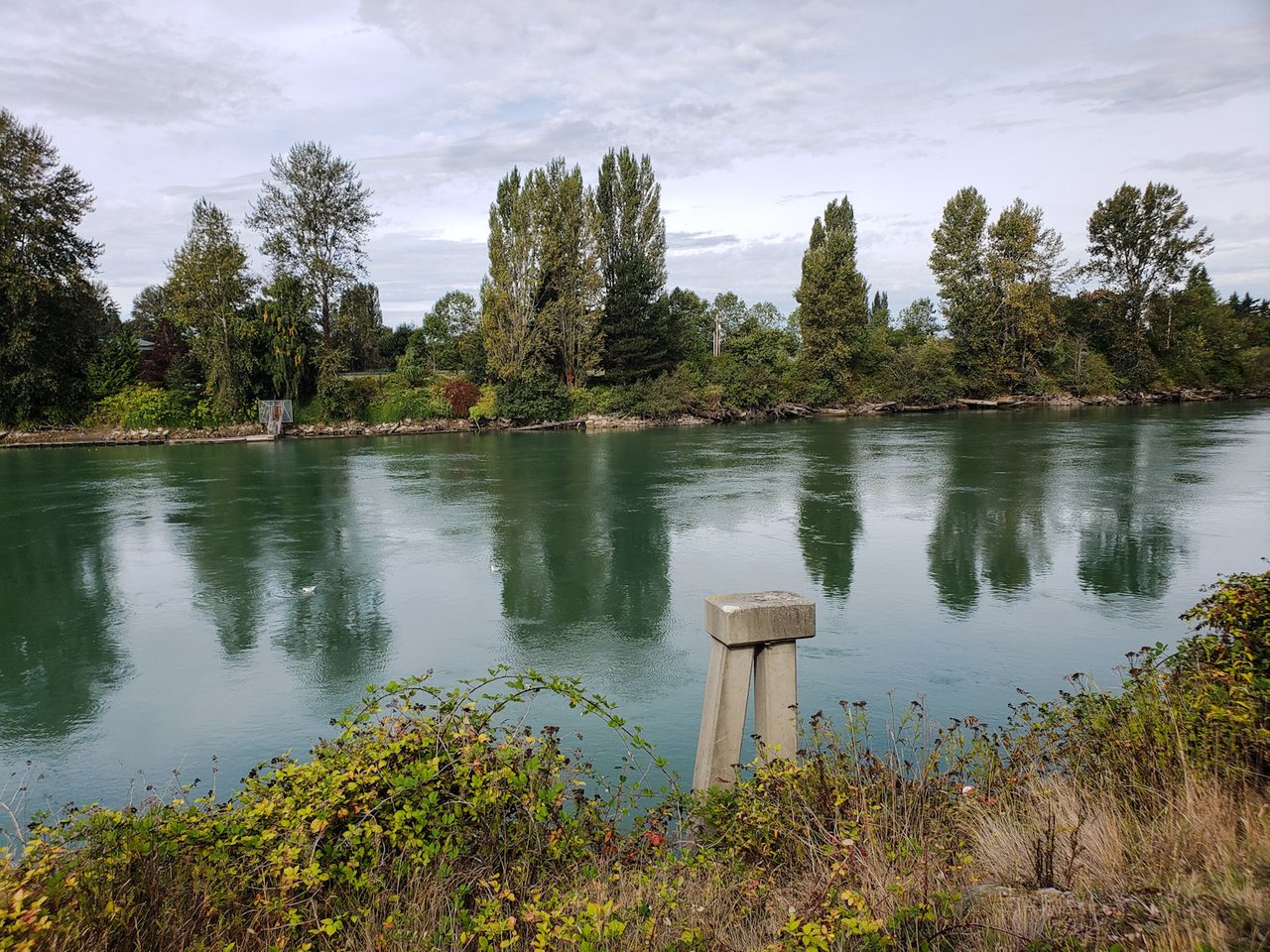 The disc golfing was fun but I had traded out a few of my more stable discs for some less stable ones. I kept having shots that I wished I had a disc that I left back home for.
There is only so much room in the bag and if you ride your ebike down to the park it is kind of hard to take everything and the kitchen sink, if you know what I mean.
I saw another person down in the park who was riding an ebike too. He really liked his and had gone through several sets of tires and had over 7500 miles on it. (I have around 750 miles on mine now.)
I was surprised to find out he was homeless. All he had was one small pack and his ebike. I guess he had a spare battery too. Talk about being able to get by with a minimum amount of stuff.
It got me thinking that maybe I should think about just carrying around even fewer discs and not always wish I had the perfect disc ready for any particular throw.
I think that your throwing form is more important anyway and I should be concentrating more on that at this point. On today's game I could be improving more on my follow through. I almost fell down slipping on the wet grass too, so maybe a better balanced throw with less power and more follow-through would be good.
Getting back to the homeless, there sure are a lot of them in the park now. Another person kept asking me for cigarettes and I had to tell him twice that I did not have any.
I really don't mind them being around but there are many piles of trash just thrown around in the park and old lamps and things. I'm not sure what the solution is.
In any case this course is a lot of fun and very beautiful. Here's a picture of an interesting looking mushroom type thingy growing on a stump: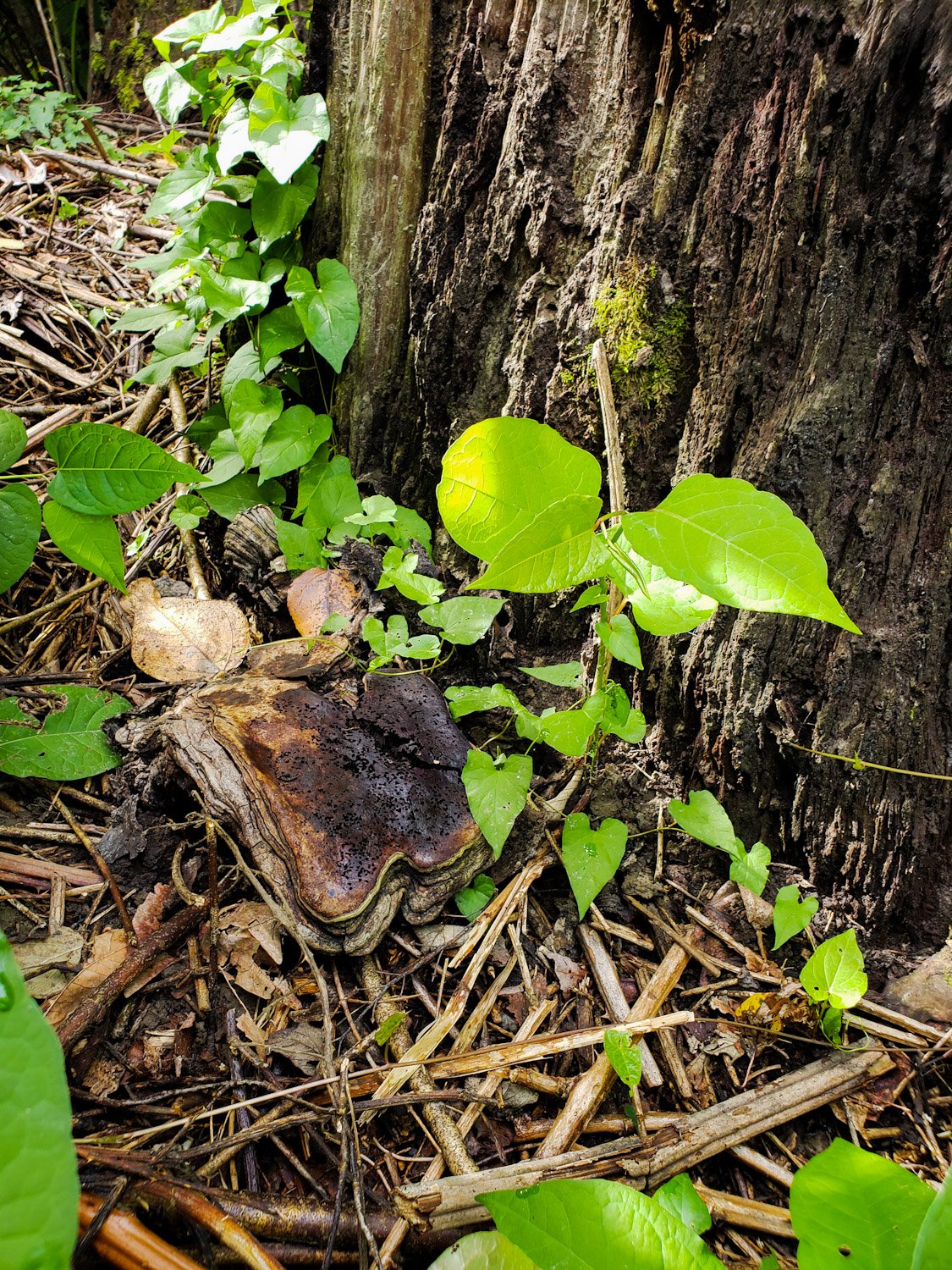 It kind of looks like some old coffee grounds are exploding out of it. Maybe that is what it is, who knows.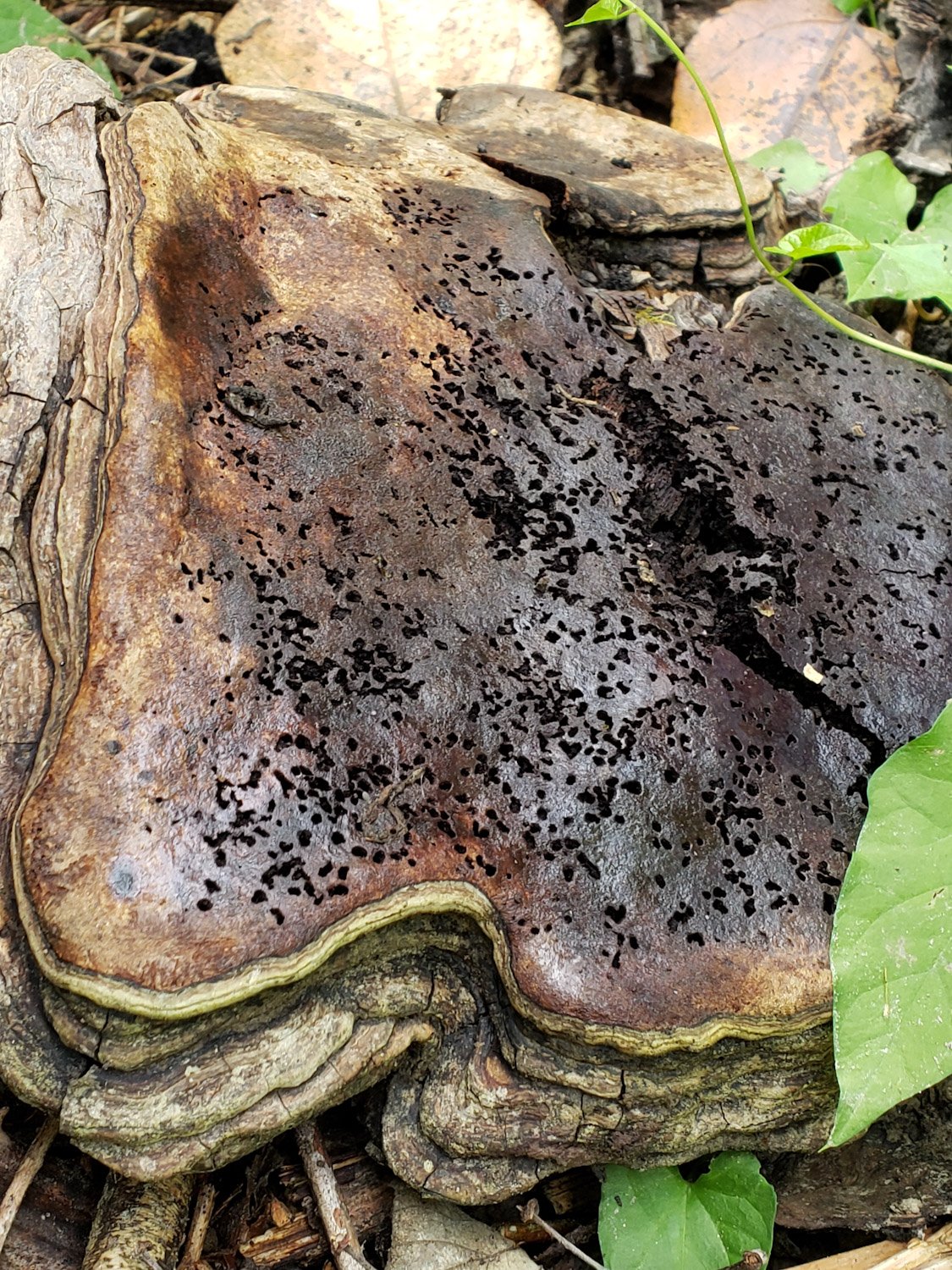 In other news, I finally got my other @litesplasher account up to a minnow. I was tired of the slow growth so I went out and purchased some Steem to upgrade it with.
The low budget sale price on Steem was kind of temping and still is. (Not financial advice.)
---
Thanks for reading! I always value your support and comments. The pictures were taken by me with my Galaxy S9+. Text and graphics copyright lightsplasher & litesplasher.

---


10777