I played lots of disc golf this morning with my friend. It was a casual round so we really were not keeping score. We mostly just walked around and talked about life.
As a result I didn't get a chance to take many pictures today. I did manage to arrange a few items in a new way while I was cleaning.
Everything went very smoothly today and we had fun having friends over for dinner. Lots of good food, friends and merry making. It is kind of feeling a bit like the start of the holiday season with Halloween just coming up soon.
Here's a photo modification that I did of some of the items on the old changing table: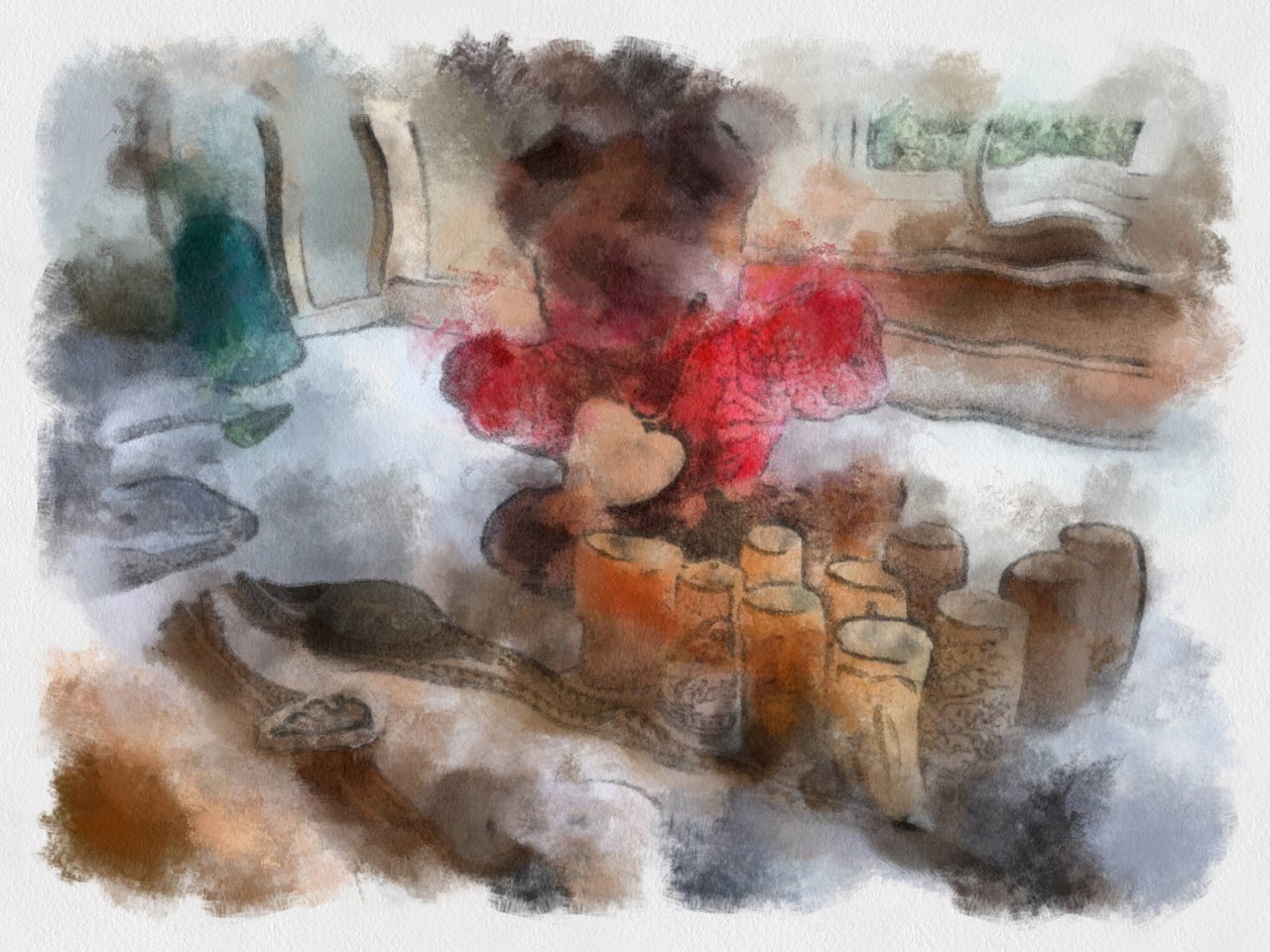 It is kind of difficult to see what this photo is about but I like the interesting colors and feel of it anyway.
---
I back to buying small amount of Steem every so often and investing in tokens that catch my eye. Its fun for me to trade tokens around and keeps me interested in supporting the platform.
Actifit really keeps me going on staying active every day too. This evening I was really close to the 10K so naturally I had to pace around a bit just to get it.
So far it has been fun and not really that much of a modification on the things that I like doing. I figure that the more I write and learn better ways of creating interesting things the better it will be.
I hope we all have success. Have a nice weekend everyone!
---
Thanks for reading! I always value your support and comments. The pictures were taken by me with my Galaxy S9+. Text and graphics copyright lightsplasher & litesplasher.

---


10028

Daily Activity, Golf, Walking