There was lots of rain today and it was hard to get out much so my step count was low. I did manage to play a round of disc golf with my son and my friend. I ended up winning by one point.
The tee pads were very wet and it made it tough to really get a good throw in from them. I was pretty worried about flipping over and was being very careful. Control balance and smooth release is very helpful in your drives. Wind, rain and wet pavement and grass makes the game more fun and challenging sometimes. I do like fair weather too though, when I am out disc golfing.
I really did not do much of anything else today, it was pretty relaxing.
I took a few pictures of the flowers our friends brought over yesterday. The sun came out for a few minutes so I rushed over and took advantage of the lighting.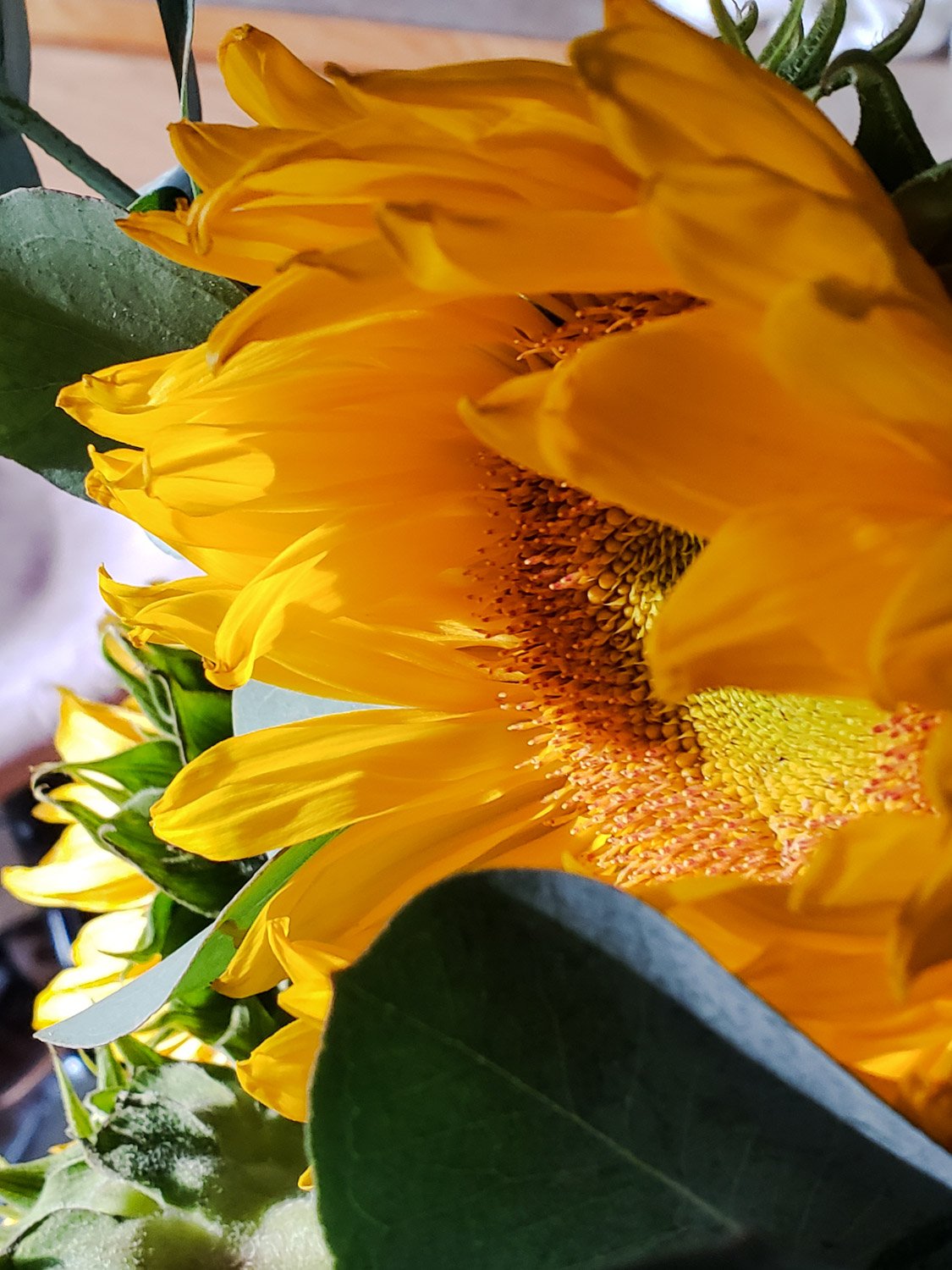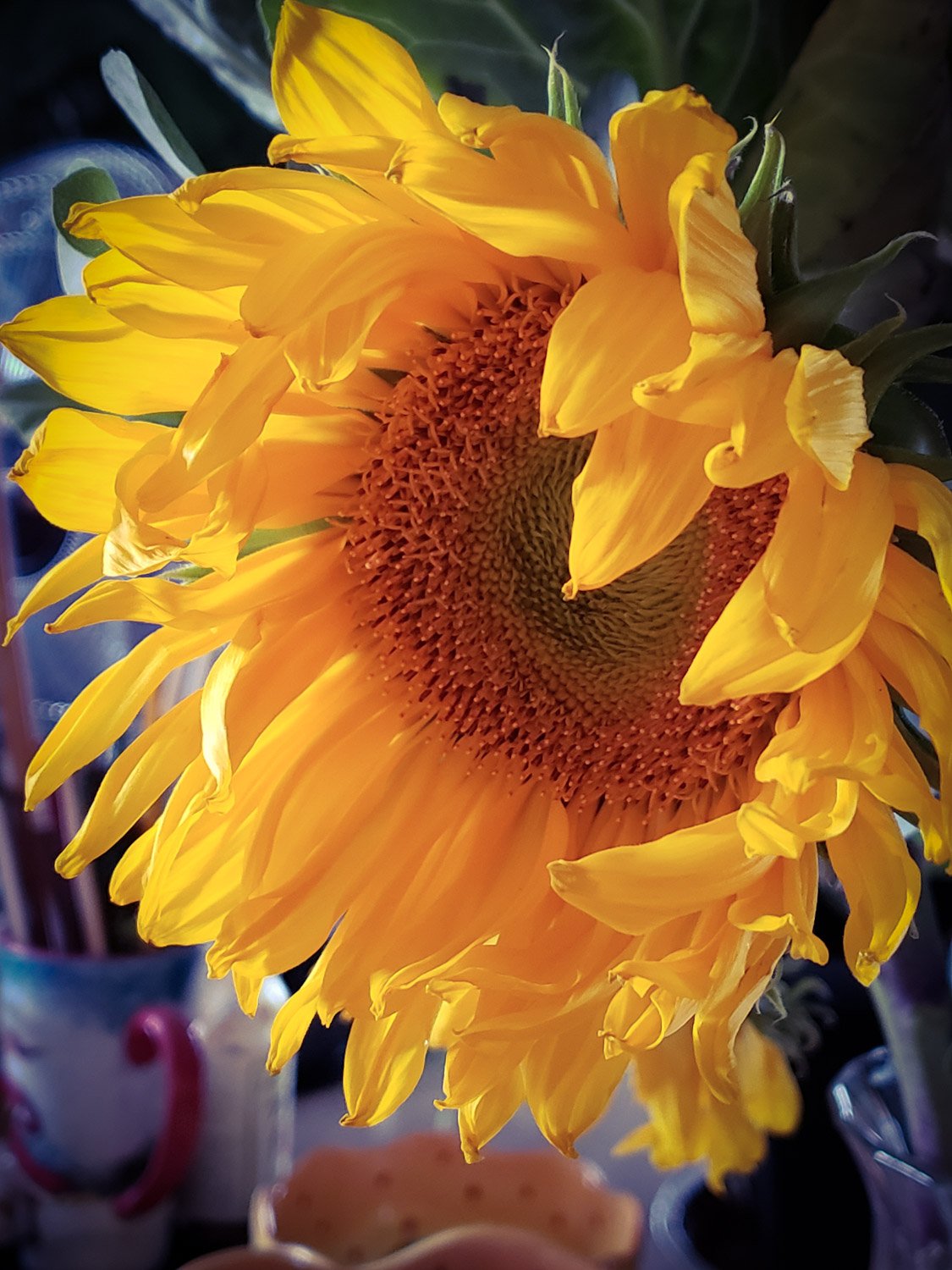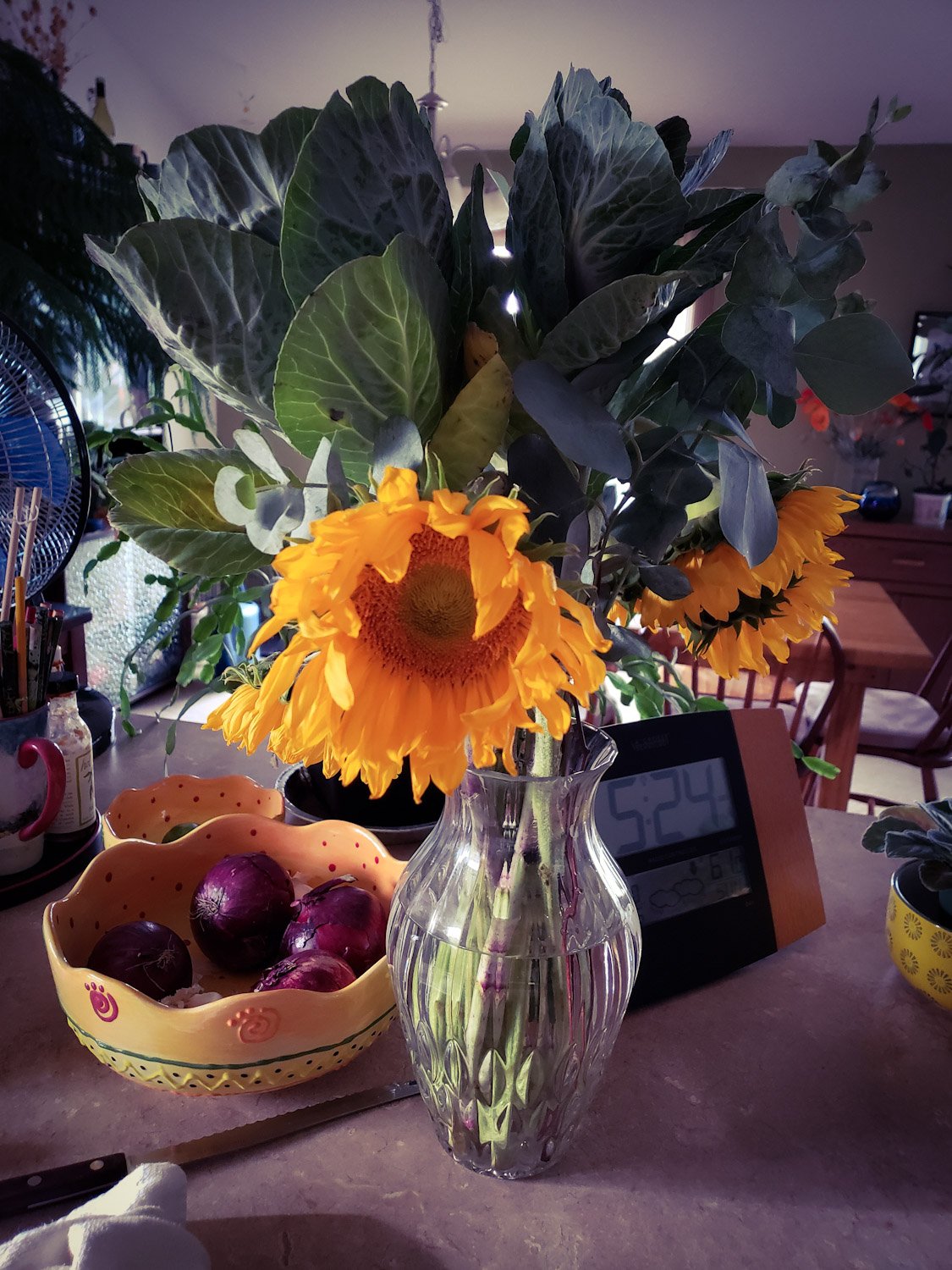 There were some interesting cabbage leaves mixed in with the sunflowers. I really liked the arrangement.
---
I sure have been getting a few tokens lately.
I was supposed to get an airdrop of PHOTO tokens but they never seemed to have arrived.
After much inspection it seems that they were airdropped to the @lifesplasher account.
At first I was really puzzled and thought I would never be able to get them. I had already posted a reply about not recieving them but had not heard anything.
I reasoned that it was time to put my hacker cap on. There was no account named @lifesplasher at the time so I figured if I could make one I could get the tokens. It was a pretty easy thing to make a new account and I did it without any cost except some used up resource credits on my main account which are regenerating now.
I just delegated the PHOTO tokens to my @litesplasher account. At first it did not look like it worked when I checked in Steampeak and Steem-Engine, but when you look at the account in the photo website it shows the delegation. Hopefully I will get the curation from it.
It is tough to see where tokens are coming from and what votes are doing in the tokens. I hope that we get some better tools to see these types of things.
For now, I'm having fun with it all.
---
Thanks for reading! I always value your support and comments. The pictures were taken by me with my Galaxy S9+. Text and graphics copyright lightsplasher & litesplasher.

---


5017

Daily Activity, Golf, Walking