I played a couple games of disc golf today one in the morning by myself and one in the evening with my son and his friend. My son and I tied at two over par for the nine basket course. My son's friend came in last at five over par.
The grass was actually feeling pretty good for as mush as it has been raining lately. The tee's were pretty dry in the evening.
During the day game it was pretty windy. On one of my drives the wind got under the disc and launched it way up high. It faded hard to left and came down at a steep angle and planted in the ground.
I thought it looked kind of neat and reminded me of an old commercial for pizza that went something like, "What do you want on your tombstone?"
Yup, that high speed driver came down with a lot of velocity: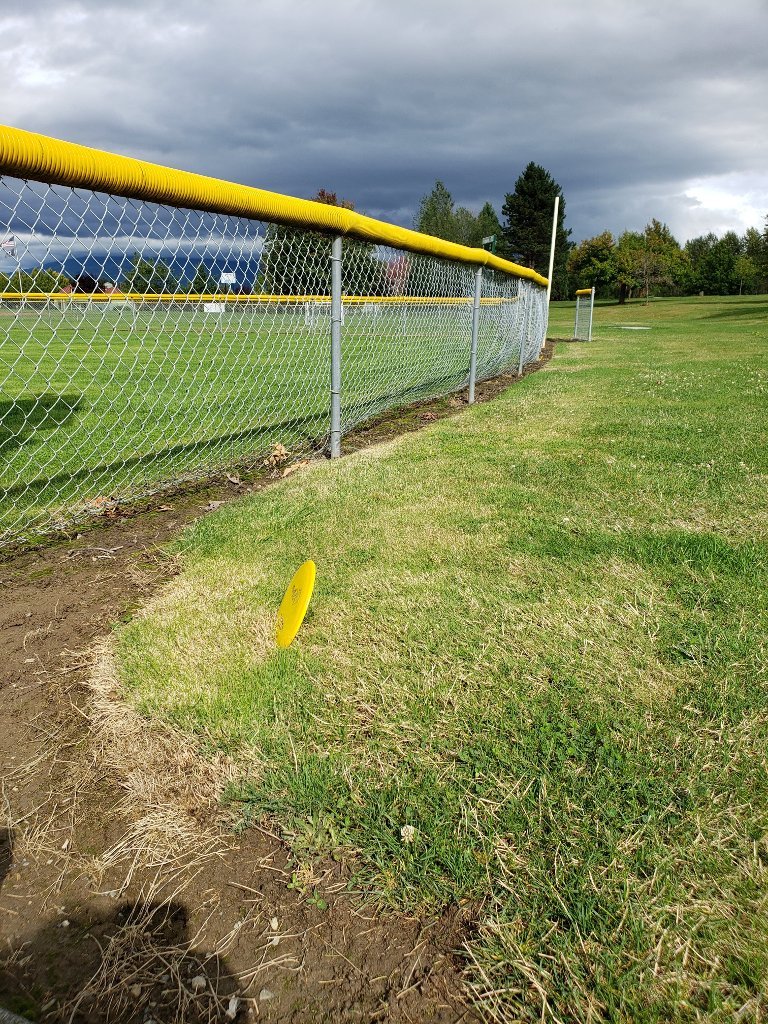 It kind of looks better in black and white but you can't really see the disc too well: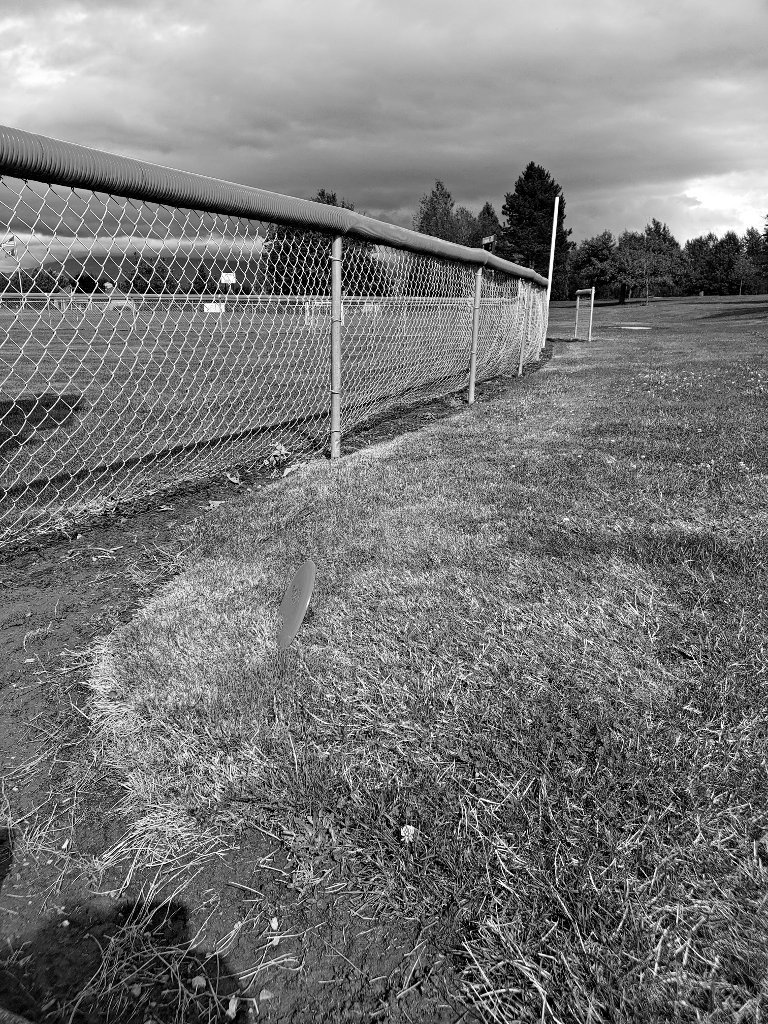 This version is kind of my favorite and reminds me of the old time post cards. I think the sky turned out and interesting color. It almost seems like something you might get out of a disc golfing bubble gum pack along with pictures and stats for all your favorite disc golfers, lol.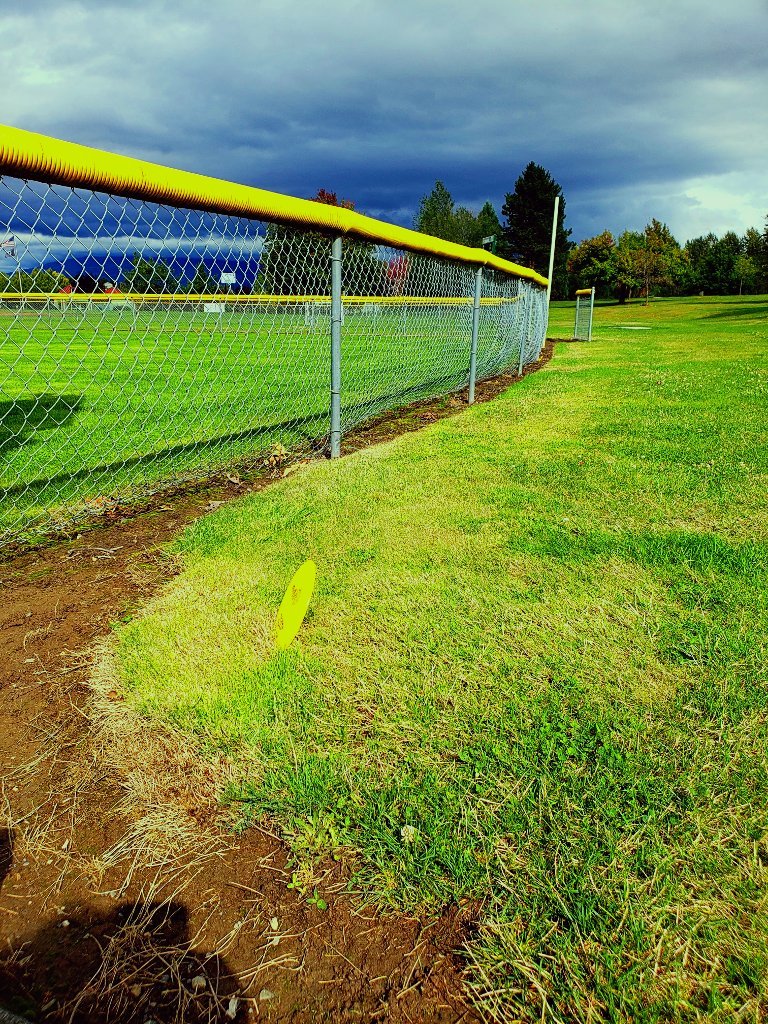 Just a little bit worse of a throw and it would have landed out of bounds in the ball park. As it was it landed three feet away from both the fence and the ball park sign but it was a really tough throw from there because of the lack of space.
---
Crypto seems to be showing some signs of life. I keep buying more Steem in little chunks. My Dogecoin wallet is getting a bit depleted so hopefully soon Steem will do well and I can start trading the other way for a bit.
I'm pretty happy with things. This is a fun lifestyle for me and I feel like I'm in better shape than I have been in awhile. Using my ebike for transportation helps keeps my expenses down and I don't need much of anything at this point.
---
Thanks for reading! I always value your support and comments. The pictures were taken by me with my Galaxy S9+. Text and graphics copyright lightsplasher & litesplasher.

---


12159

Cycling, Golf, House Chores, Walking