I went on a long 26 mile ebike ride today to one of my favorite disc golf courses. This course is really fun and has some interesting old buildings to explorer. I've included some of the pictures I took today and might add a few more of them on future posts.
There is going to be a tournament played on this course on the weekend. I met one of the players practicing on one of the island baskets. He was really good. He let me play through because he was taking his time.
Sometimes I'm kind of slow too but I managed to stay ahead of him. It started to rain a little and I spent some time looking for a disc I threw.
I only took seven discs with me. When I play at this course, I don't like to take a lot of weight along because it is such a long course and a far ebike ride.
When I got to one of the baskets that I lost my favorite Tern disc on, the tee was rather wet. It is not that difficult a throw but there is not much room for error. Too hard and it might turn over and fly into a berry patch. There are brambles everywhere. If you just don't think about it too much you can birdie the basket with a nice drive and I have done that a few times.
I guess I thought about it too much today because I threw my Tobu disc over into the berries. It usually doesn't turn up on me but it did this time and sailed too far. Having the tracker helped me located it easily though.
Basically the throw could not be played from the landing area so I threw it off the tee again. This time it fell a bit short but I could make par with couple short putter throws. Just for fun and practice I threw my Beast disc to see if I could get it up and around a tree in the way of the basket. I guess I put a little too much power on it and it flipped up and sailed long and I watched it dissappear out of sight.
I walked over by the basket and saw there were bramble bushes all over by where the Beast flew off towards. Great, I thought. Searching... searching... just as I was about to give up I found it.
By this time I had had enough. I figured it was time to ride back home so I didn't complete the last few baskets today. As I was walking away I notice the guy I met before park a couple of nice throws right next to the basket.
I hope he does well in the tournament, he sure looks like he can play well.
Here's some of the old buildings I saw on the way back. This is the old State Mental Hospital and the patients made many of the building themselves. Many of them are still standing.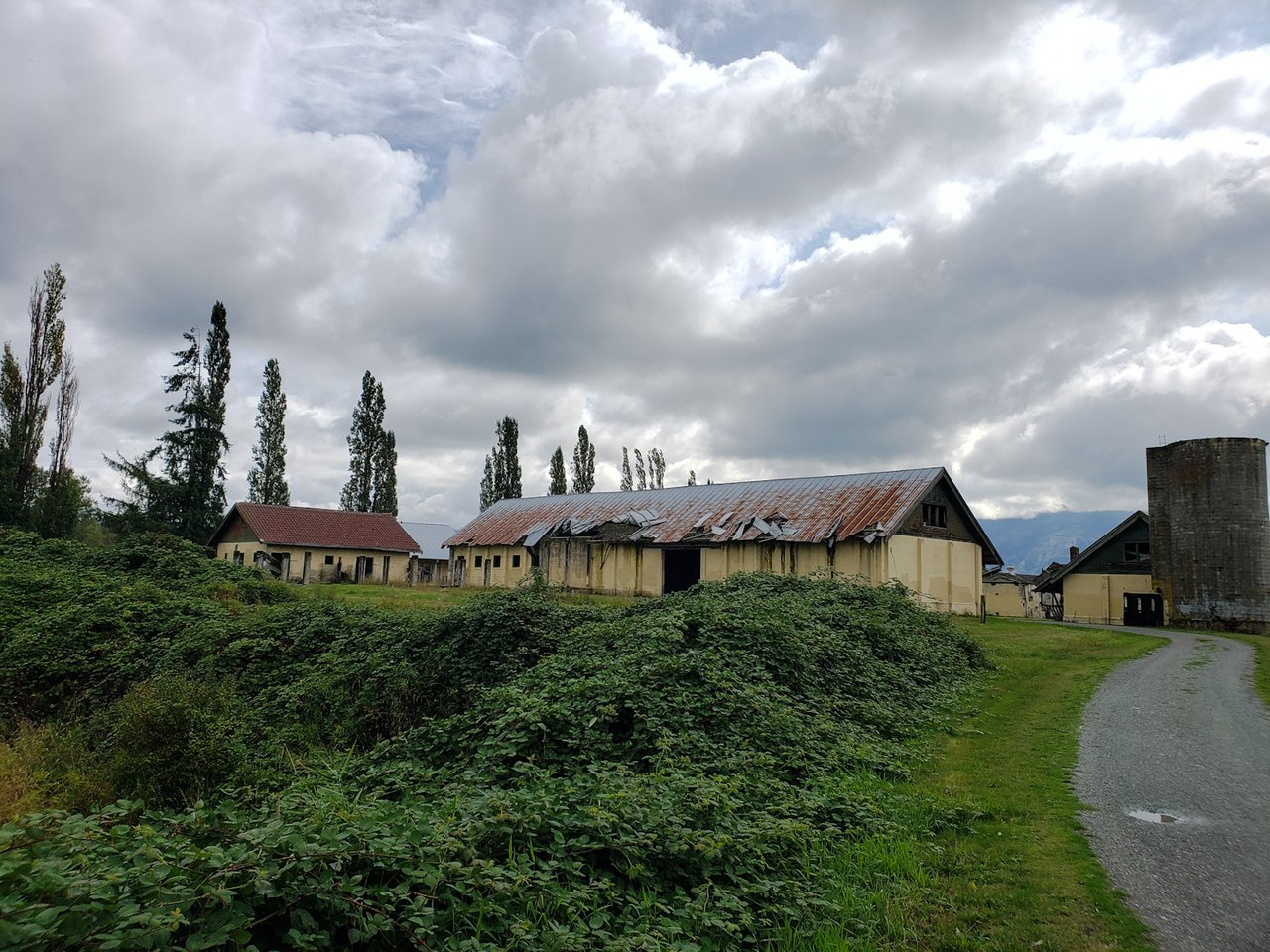 This old grain silo reminds me of the Tower of London for some reason. Maybe it is the clouds in the background or the color of it something.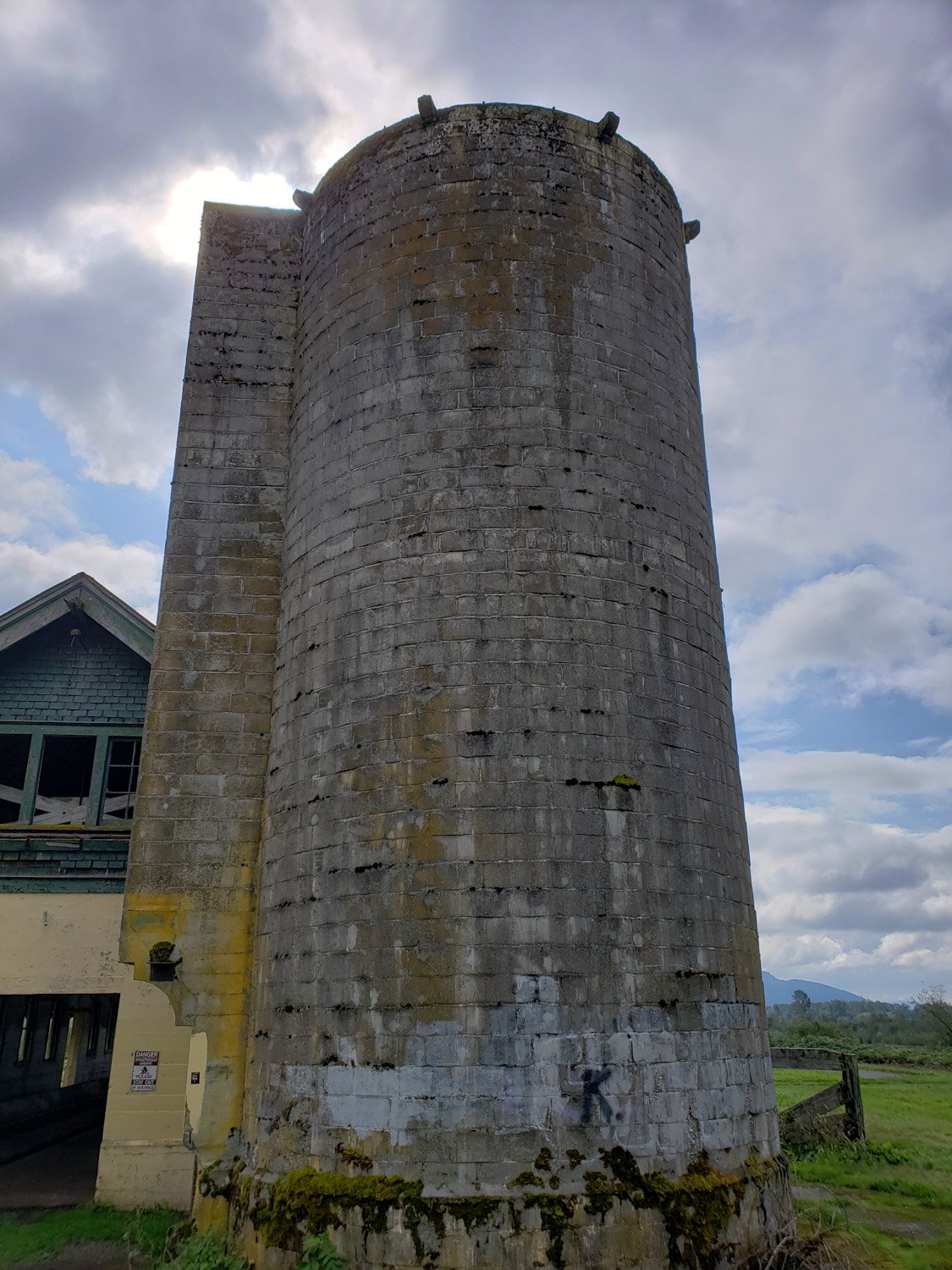 Here's some really interesting turn of the century concrete work. (Circa 1910.) Some people had put their names in the concrete too. Having these lines helps keep it from being so slick when it rains and helps the water drain.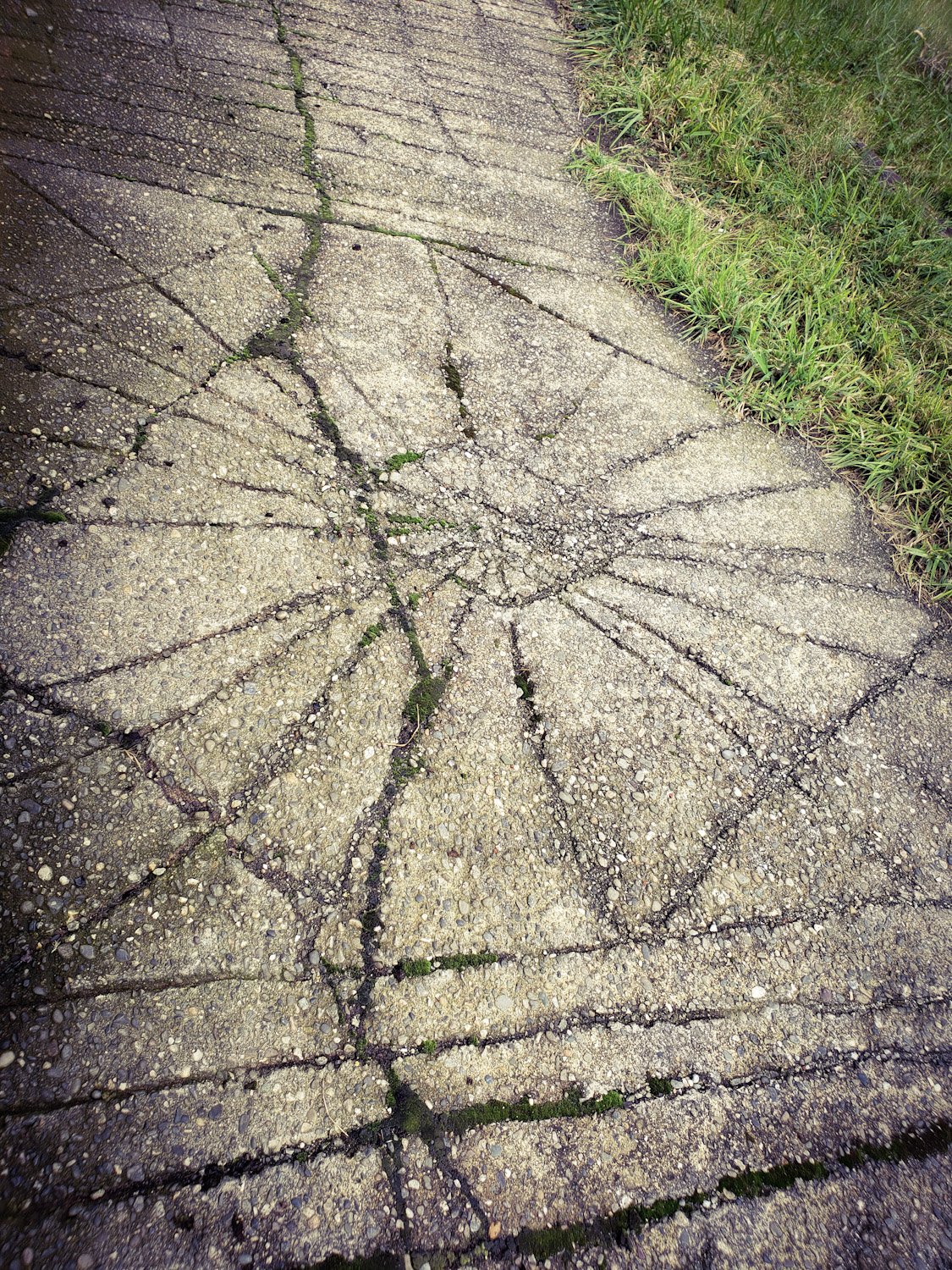 That's it for now. I didn't find and discs today but at least I didn't loose any.
---
Thanks for reading! I always value your support and comments. The pictures were taken by me with my Galaxy S9+. Text and graphics copyright lightsplasher & litesplasher.

---


23695

Cycling, Golf, House Chores, Walking