I woke up today and my legs were feeling a bit tired so I didn't do that many steps. I mostly took it easy and stayed around the house.
I did do a lot of yard work today and trimmed back the blackberries some more and pulled out a bunch of weeds. There is still a lot more that need to be done though.
I also played disc golf with my son this evening. We tied the game again with both of us playing at par for the nine baskets. It was just getting dark as we finished. It is starting to get dark a lot earlier now and feels a bit colder.
I've been having fun playing with less discs in my bag. I've got it down to about seven discs that I have found to work the best for most of the throws that I do. I focusing on trying to learn these key discs really well and perhaps carrying a few more if needed for the weather or specific courses.
Here's a picture of the flowers friends brought by with a couple new ones that the dentist gave us. Every time we visit the dentist they give out a flower.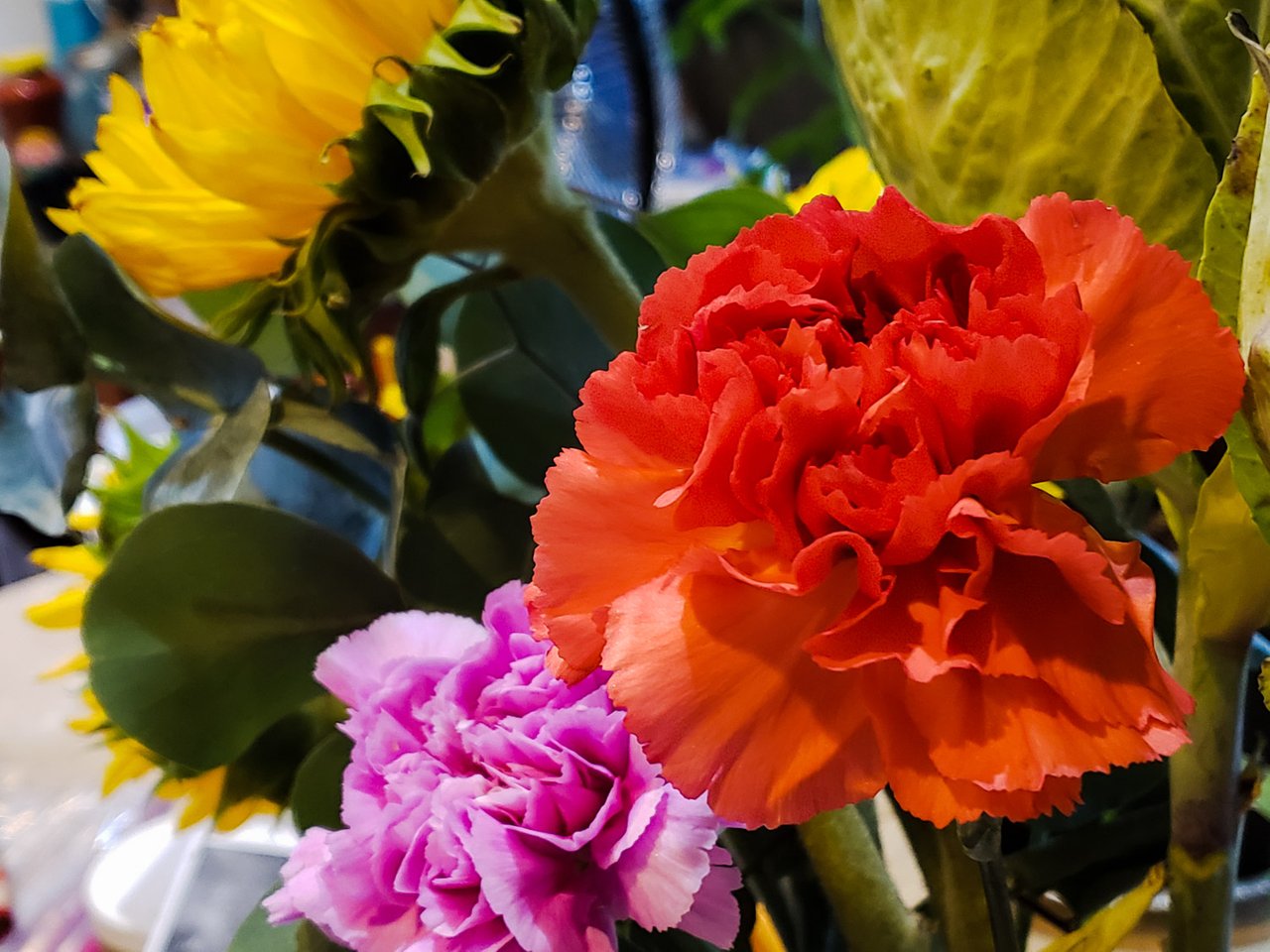 Here's another picture of some of the old buildings at the disc golf course I played the other day: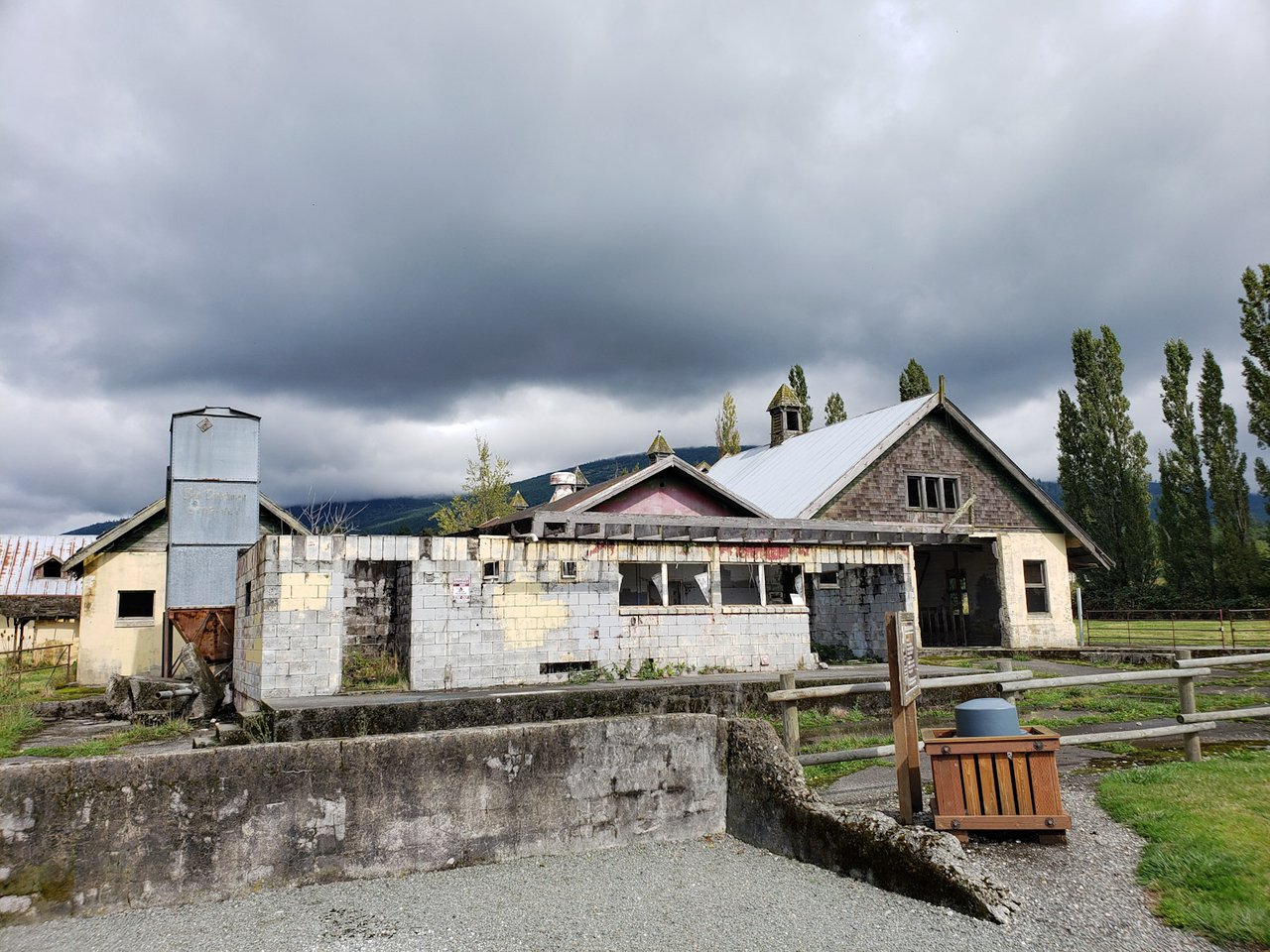 This was an interesting looking item that fell off a tree: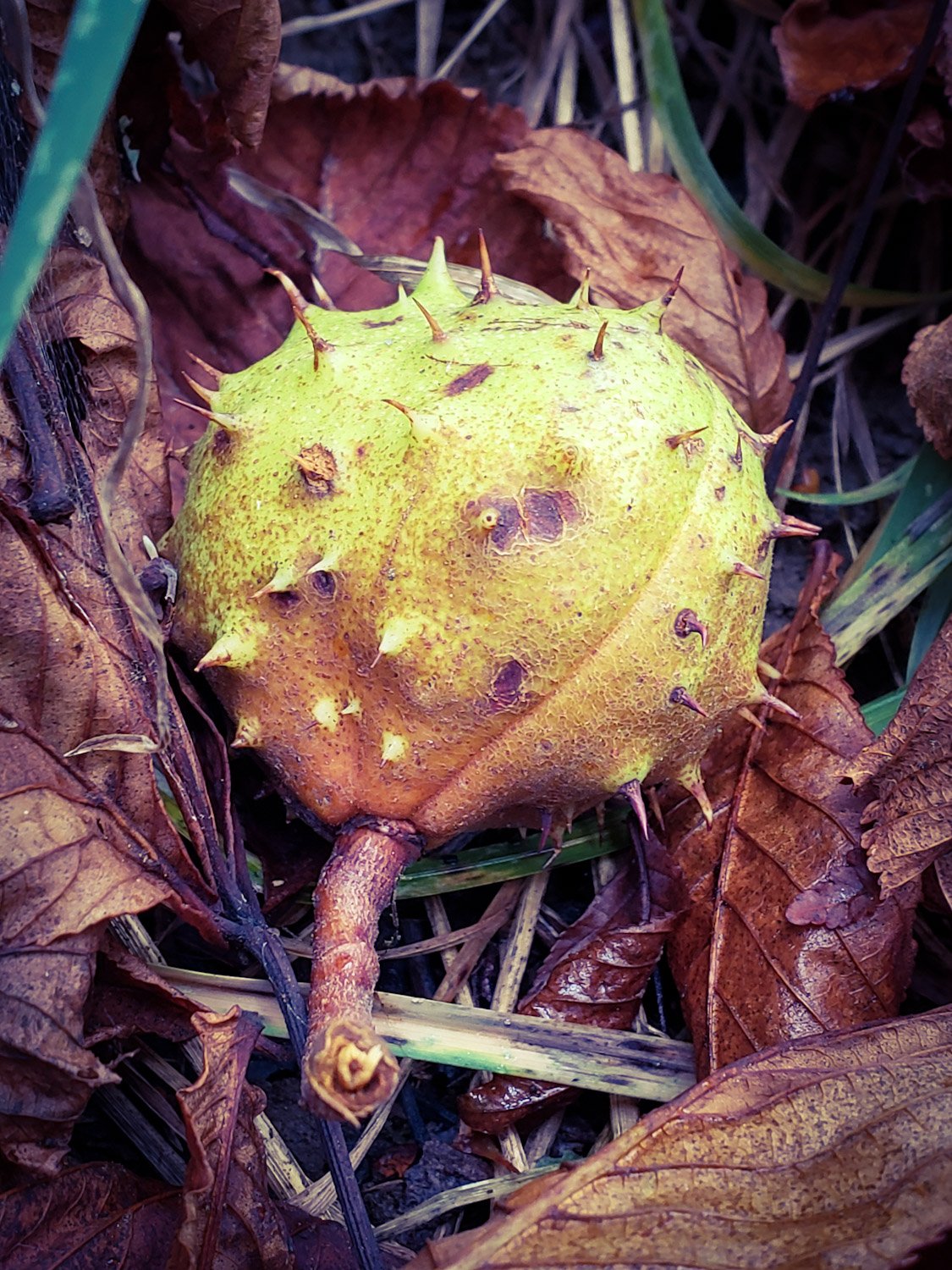 There were a few of these things around in the forest. I think they are kind of like a chestnut but they don't taste the same. (If it is the same thing I tried to eat one time.) The nut tasted pretty astringent after I boiled it so I just spit it out.
I think the spiky looking skin on it looks interesting. I wonder what the spikes are for. Maybe it supposed to keep things from eating it, lol.
I didn't open this one up so I'm not sure if it was the same type of nut or not. Maybe someone knows what it is?
---
Thanks for reading! I always value your support and comments. The pictures were taken by me with my Galaxy S9+. Text and graphics copyright lightsplasher & litesplasher.

---


6289

Daily Activity, Gardening, Golf, Walking, Yard Work