I went to a climate strike protest today for some of my steps. It was wonderful to be around other people who share a concern about the things that are happening in the climate. So many young faces were there and some good speeches were made.
I road around in the car afterward and took this picture out of the car window: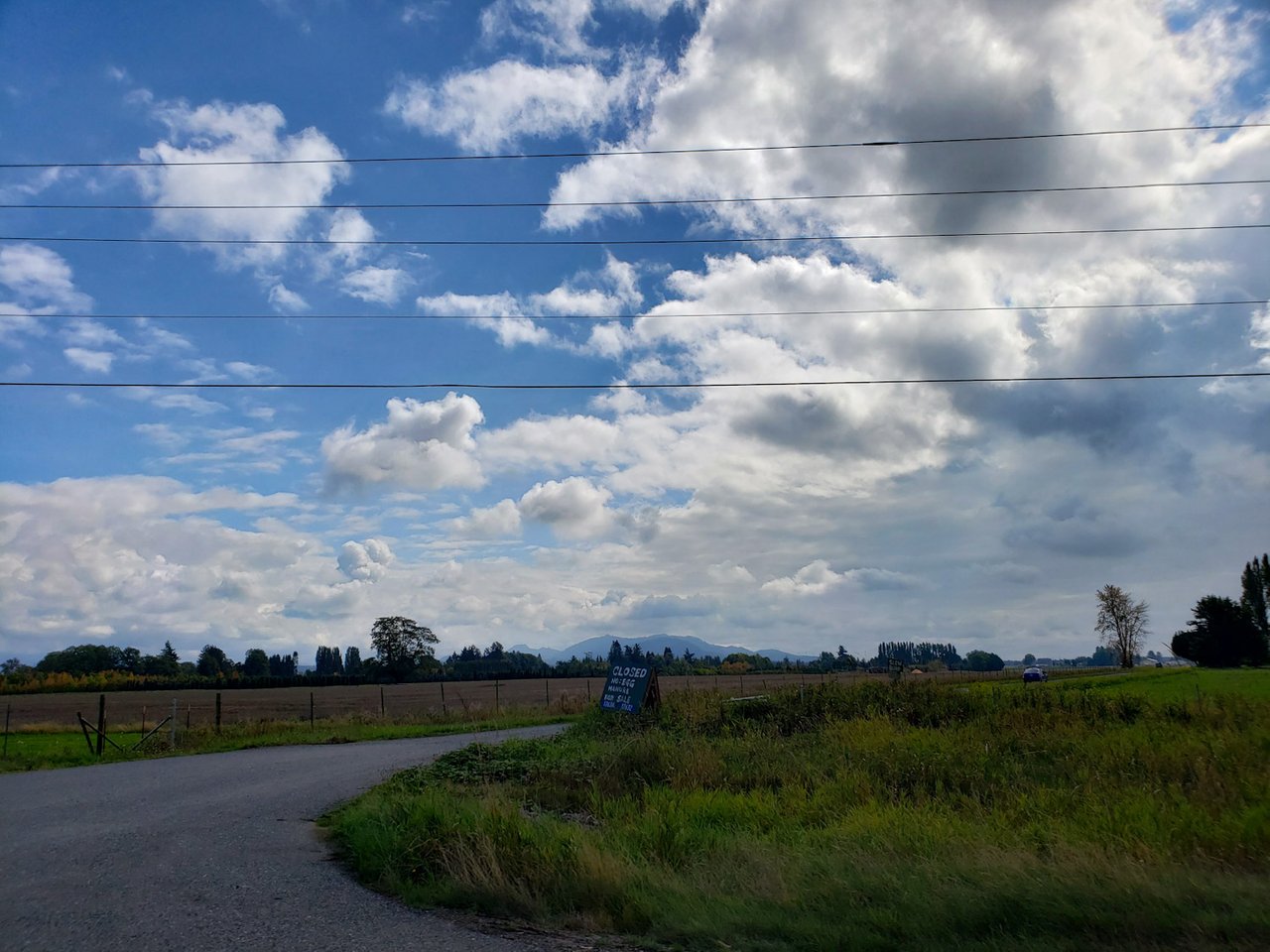 It was really nice weather today. I wanted to get the mountains in the background and a view of the clouds but there were some electrical lines in the way. It would be nice if someday we would not need to have the electrical lines.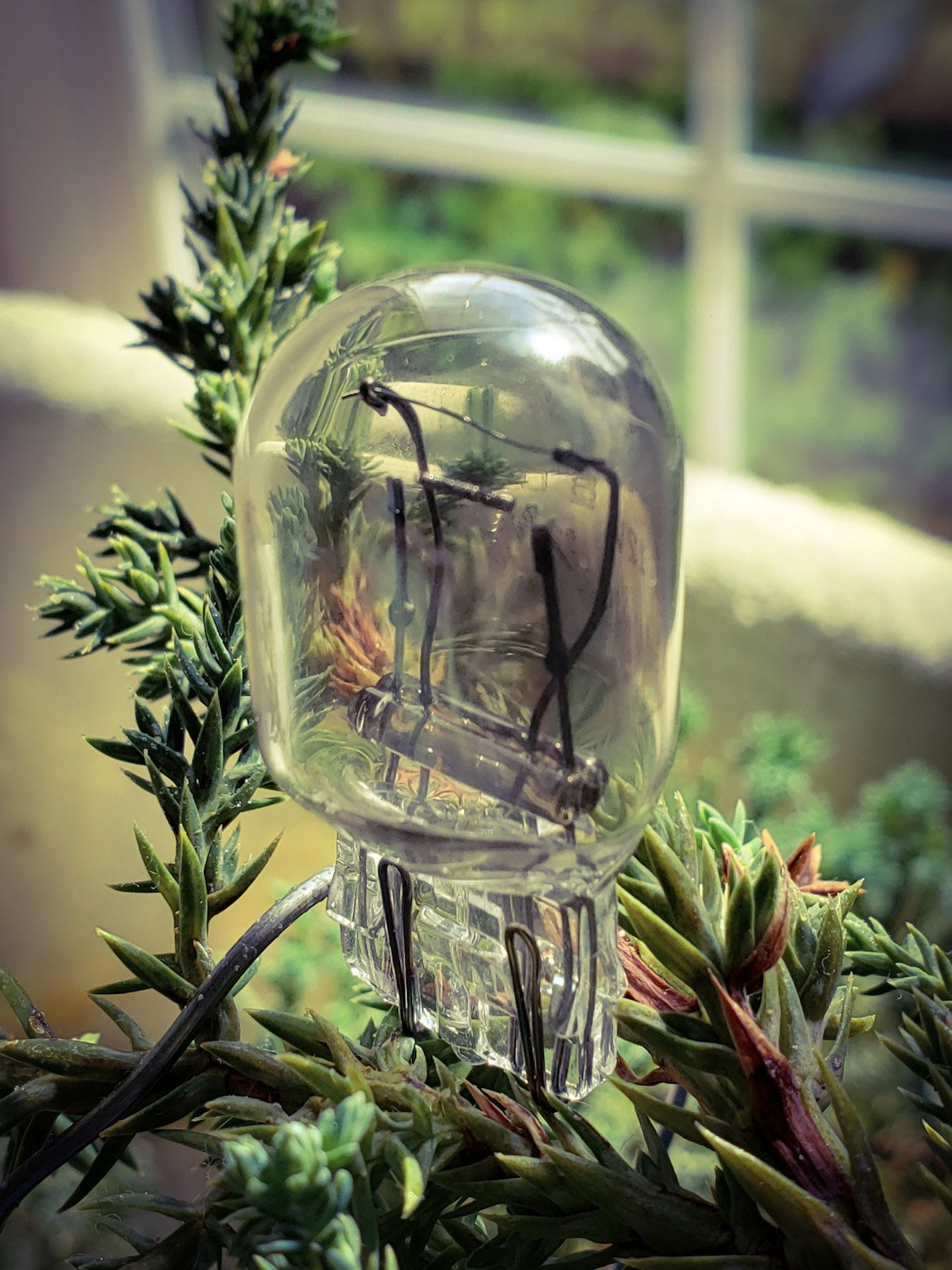 One of the bulbs in the back of car burned out so I replaced that today too. I had to buy two bulbs but a second one might come in handy. The car is so old it is possible it maybe replaced before the other bulb is used.
I've heard that one of Edison's original bulbs was still working. I'm not sure if that is true or not but it seems like we could make these low power auto bulbs outlast the cars. I don't know - maybe that asking for things to be too efficient.
The old bulb looks nice nestled in the bonsai tree. Maybe the tree will grow around it like some old bicycle left behind by a soldier who never returned. Or maybe I'll get tired of looking at it there and pitch it out. (That's more likely.)
It is kind of interesting to think about what kind of legacy we are leaving for our children. Lots of things seem disposable now. I've always thought it was inefficient to use something once and throw it away and buy something else frequently. It is tough to think about it too much. I've had friends who were so concerned about everything it made their lives very difficult.
Here's a picture of some of the very old concrete I saw recently. Probably who ever Andy was he is long gone by now but his legacy lives on.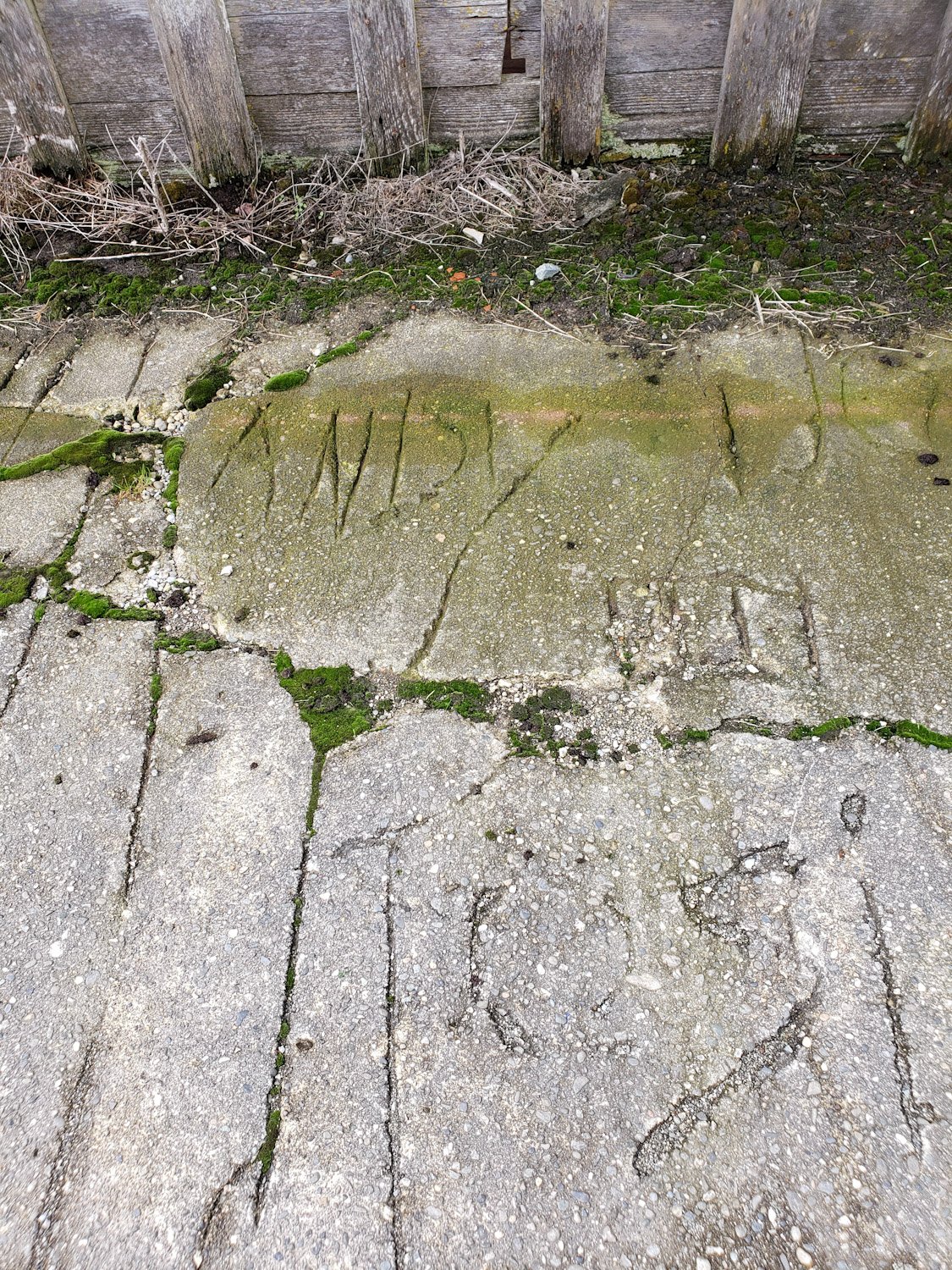 I find it comforting to think about how much more efficient crypto is at keeping financial records and doing transactions. How big a potential it has for changing the way things are done. It used to take large teams of people with big adding machines to tabulate the books and do all the double entry accounting. There is a pretty interesting scene in Mary Poppins where the accountants are doing that.
I think we have come a long way and the next big push in increased efficiency could really change things for the better.
---
Additionally I played disc golf with my son today and lost by two points. We played 18 baskets with both the front nine and back nine for the game. The back nine is more difficult and there are some longer throws that my arm is not used to. It seems like I'm doing better at it though and scored at two over par for the eighteen baskets.
---
Thanks for reading! I always value your support and comments. The pictures were taken by me with my Galaxy S9+. Text and graphics copyright lightsplasher & litesplasher.

---


10011

Daily Activity, Golf, Walking