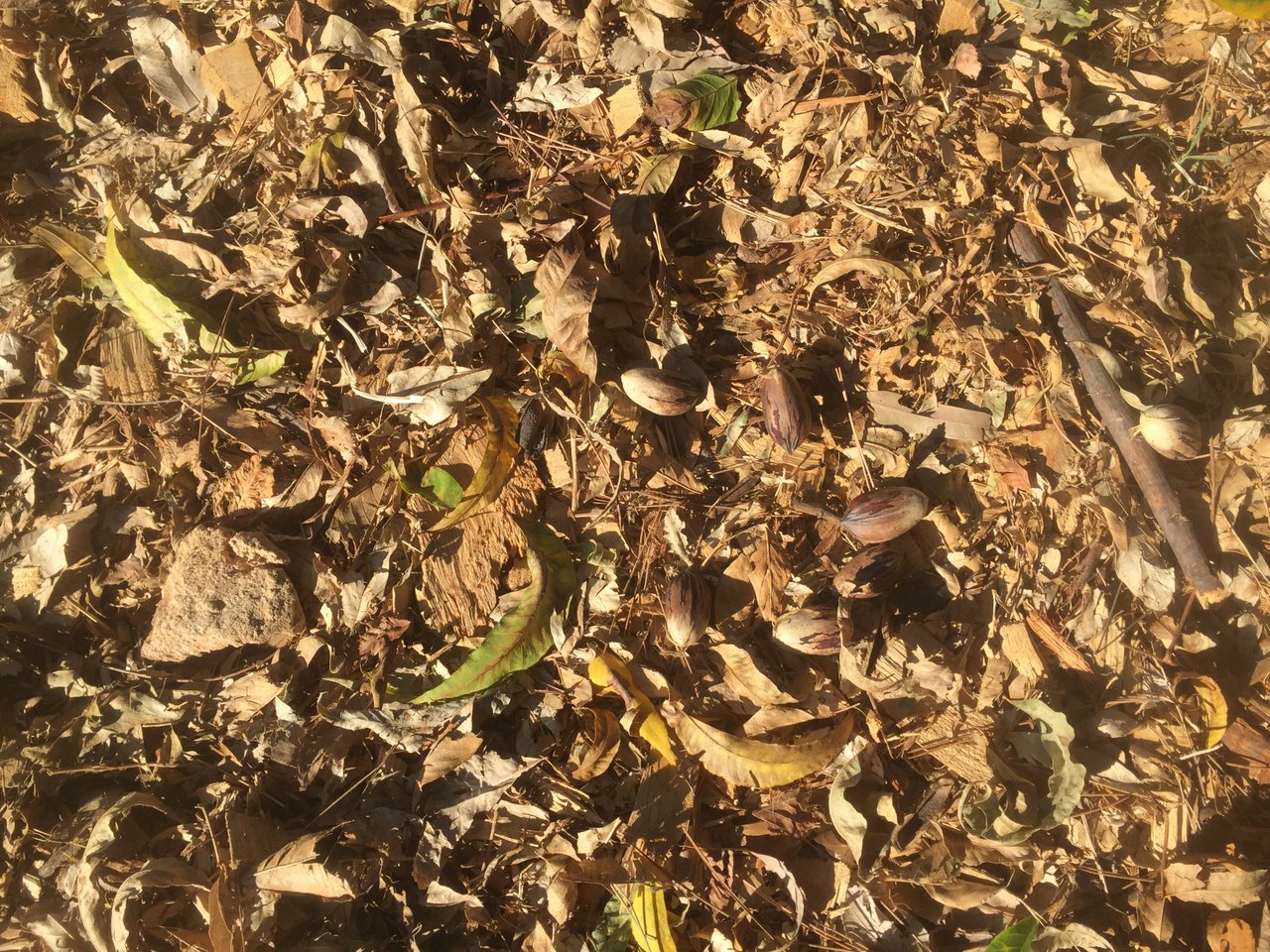 Every morning, I see the crows taking off with some pecans off one of my trees. Yelling and screaming does not impress them. They keep coming back for more.
If I want to get some, I have to go on a daily Find Waldo hunt. The crows drop some or the fall when they shake the branches as they are invading the tree.
If I don't pick them up quickly, another critter will get them for sure. Some are easy to see. I cheated a bit in the photo since I threw a lot on the ground. Usually, it is just one among lots of leaves.
First, it seems there are none. But if you stand still and look, before you know it, you see more and more. Despite all the thievery, I have about 5 lbs of nuts collected by now.
All I have to is play Find Pecan several times a day 😀
The sun is still shining and no rain in the San Diego forecast. How is it at your place now?


7013

Daily Activity,Gardening,Walking