Today I benched 82.5 pounds in my highest set. It might not seem like a lot, but the next step will be 85 and that is two 10 LBS. weights on each side of the bar. When I started benching I could barely lift the bar once. Now I can almost do double.
I walked around somewhat today, and took the bus home from school. I'm kind of upset that I missed midnight again yesterday because I walked a LOT yesterday. We took a trip to the nearby gigantic mall, and I walked around it for a couple hours, and I also walked around town and the crystal shop.
This is from yesterday, but I saw a rainbow in town while walking to the crystal shop and I took a picture. Since I missed yesterday's post, I'm adding it to today's.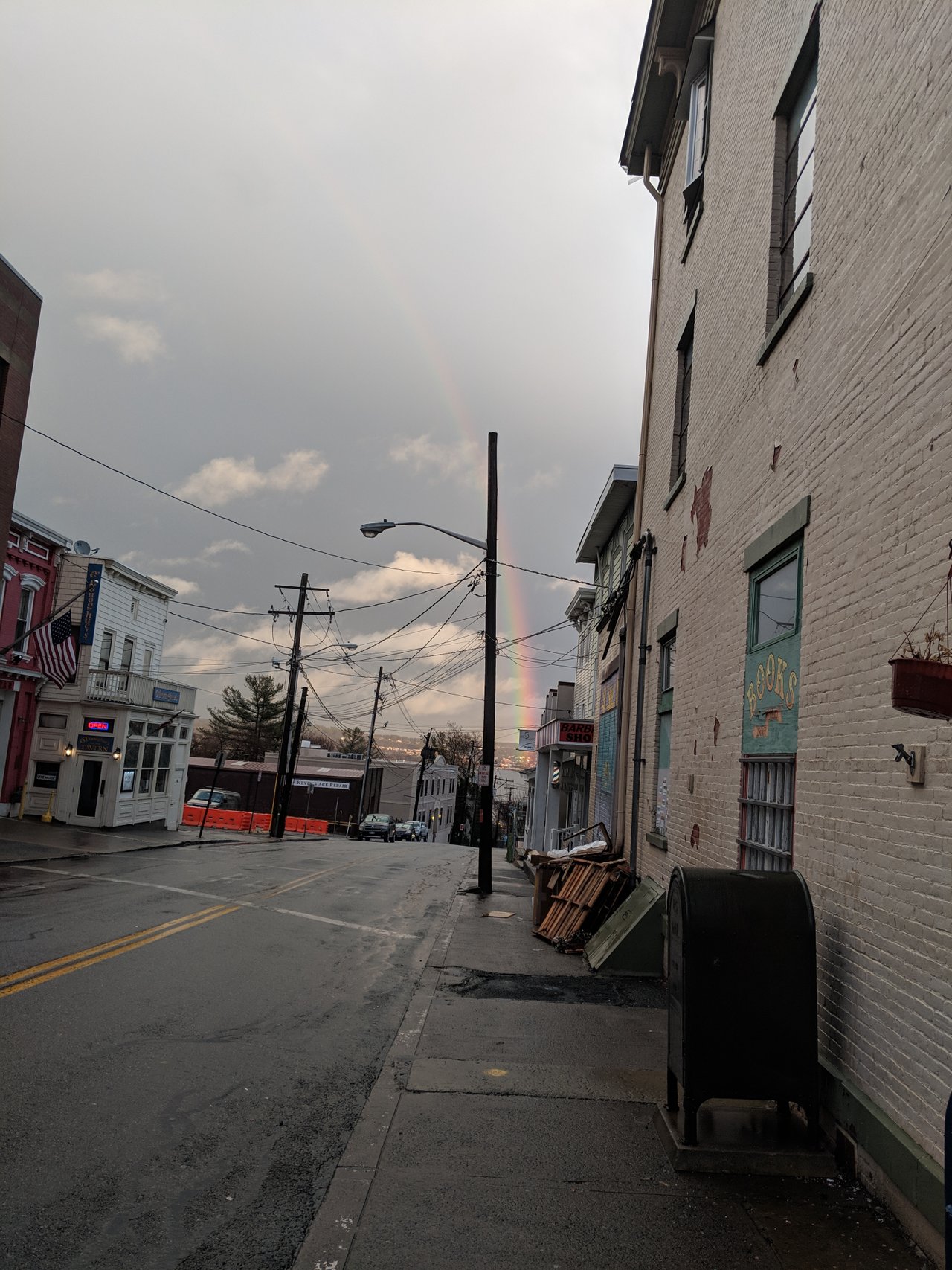 11995

Daily Activity, Walking, Weight Lifting
| | | | | | |
| --- | --- | --- | --- | --- | --- |
| | | | | | |
| in | | in | | in | |