Back to using actifit! It's been a while since my last post, but since I got a Fitbit recently, and learned you can sync your Fitbit to actifit, here I am!
Today wasn't a particularly active day. Actually, it was a bit less than most. I work as a sales/stock associate in pretty big store, so I get a good amount of steps in most shifts. I usually get around 10k steps per 6-7 hours of work. Today I had a relatively short shift, only 5 hours, so I've fallen somewhat short of my goal.
Today there was a lot to put out, and less going back and forth to the back, so I got less steps than I might most days, even considering that I had less hours than usual today.
I put shopping as an activity type, referring to working in the store, because it is quite a similar step pattern to shopping.
Today, I had a Starbucks triple shot coffee (the kind in a can) and wow, I do not have a tolerance to caffeine at all currently.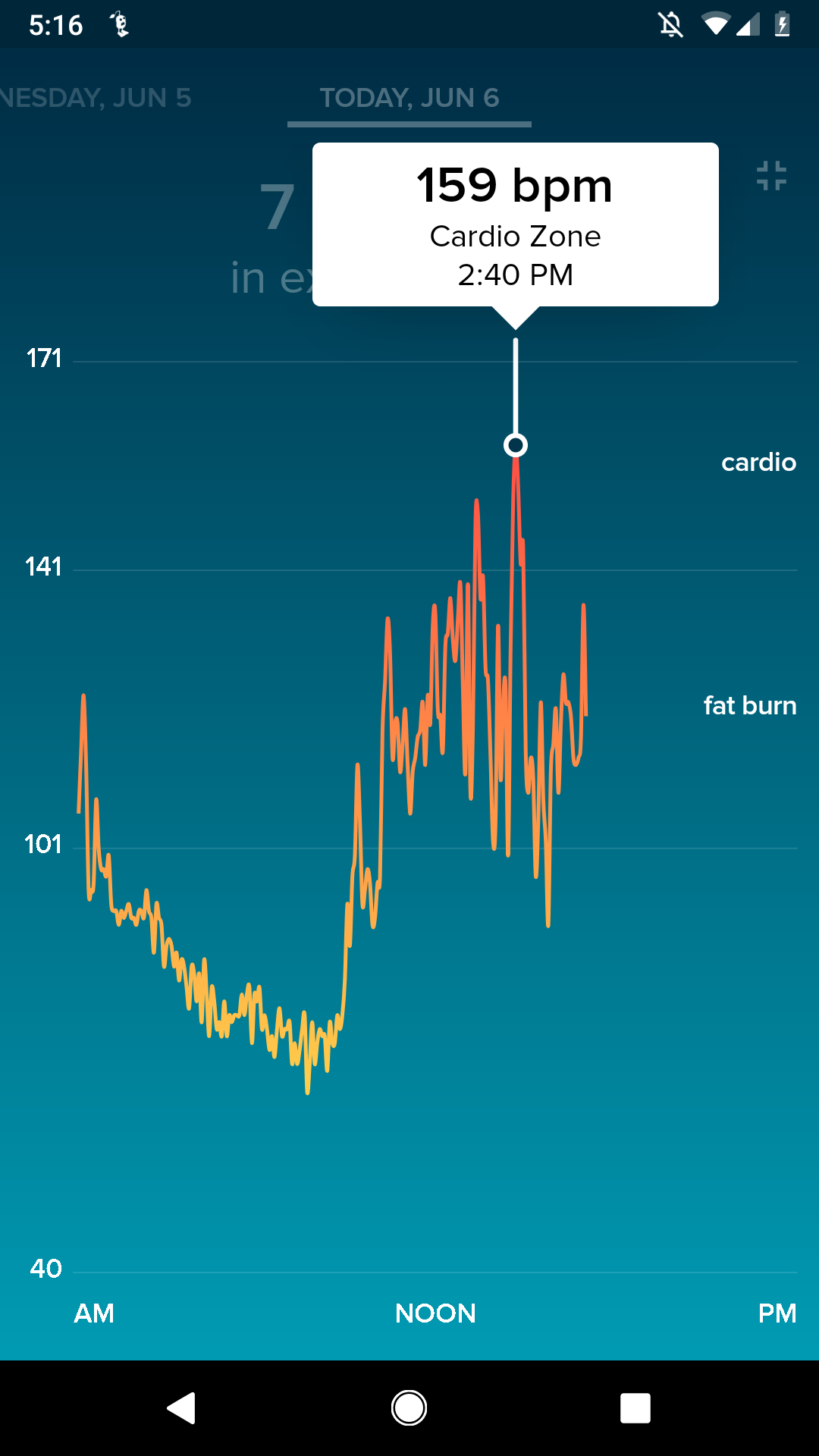 My heart rate is typically quite high, as a result of my medications, but this high is abnormal, even for me. I was walking around at a moderately fast pace during the time it spiked this high. But it was no where near a workout-paced power-walk, so I think I'll avoid having that much caffeine....half decaf is enough for me!
Hopefully I'll remember to be consistent with posting before midnight this time!



6792

Daily Activity, Shopping, Walking