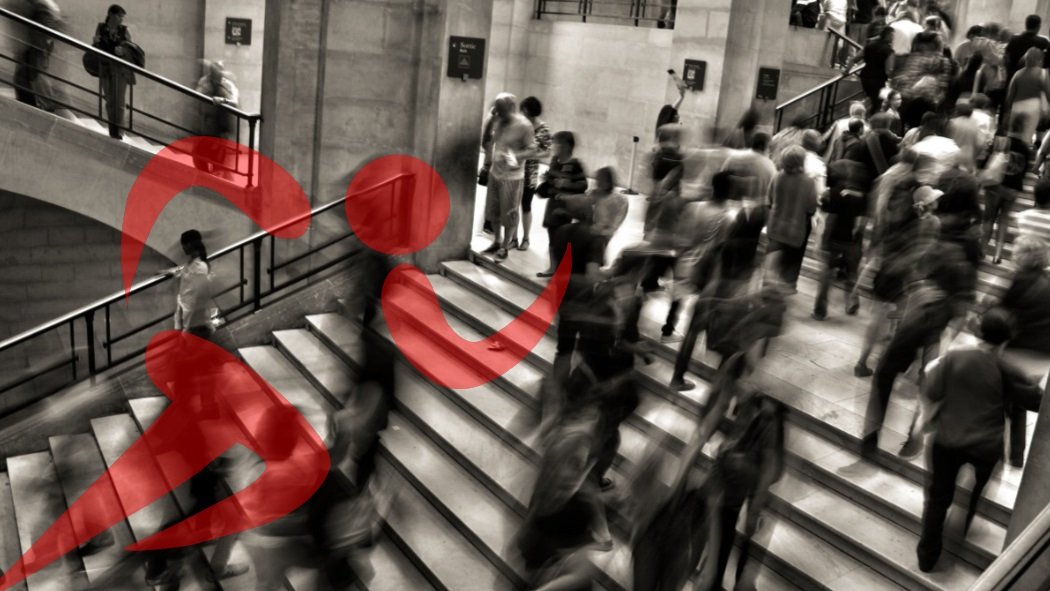 This afternoon I was reading a post ('Steemit Is A Solitary Pursuit') from someone I follow (@cflclosers). On my walk home from the train station I thought about it some more. When I got home I called up my steem feed again to have another read of it. Another post ('5 Actifit Mistakes Most Steem Users Make' by @sumatranate) was now at the top of my feed which presented almost the opposite view.
Well, this is interesting I thought. You're reading my @actifit report today and I don't have much to say about my day. I got a few steps done (12K+) but other than that it was just another day! However, I will now attempt to add some valued content to the steem-osphere by discussing these two opposing views.
In 'Steemit Is A Solitary Pursuit' @cflclosers argues that people are too attached to the idea that posts on steem should be long-form like a traditional blog post. He also argues that whatever anyone posts on steem doesn't have to be appeal to everyone. As long as there is some audience, however niche it may be, then it serves a purpose. Reading between the lines, I feel like this is a post criticising folks out there who set rules or expectations for what content on steem should look like.
Regarding short-form posts, a dApp that looks like a twitter client ('steemtwit'?) could just be used for this. However, if that became a thing I would want functionality in my traditional (long-form) steem dApp that gave me the option to exclude these posts (ie. don't show me #steemtwit tags which steemtwit could assign to its short-form posts by default). If I wanted to read these I could just do it inside steemtwit (or not).
To be fair to @sumatranate, his post is specifically about @actifit, whereas @cflclosers is talking about steem / steemit in general. However @sumatranate is promoting a more rigid structure. I think this comes from a collective of people who have come to a shared understanding of what an @actifit post should look like. These people are entitled to their opinion. We all have a right to the right for our voice to be heard.
Personally I try to make the effort to say more than just 'Not much to say today. I went to work. I went home. I did some exercise. Thanks and lots of people vote for me please. PS I hope you like my default title and image :-) lolz' (just to be clear, I have never seen anyone write these exact words!). It makes me sad that low effort posts like this get big upvotes and payouts so I totally understand where @sumatranate is coming from. Also, If I had an exclude tags functionality I could hide things like @actifit which sometimes get annoying, let's be honest :-)
So ... just for fun, let's go through @sumatranate's checklist for this post:
Have I used the app to post this? Yes.
Have I changed the default title? Yes.
Have I personalised the post? I believe so.
Have I added additional images? I have used an image that @costanza shared in this great post, because I have no photos to share today (sorry! It's partly because my phone battery was on about 2% on the way home so based on previous experience, I didn't dare attempt to take a photo) ... so ... yes, sort of.
Have I used appropriate tags? I believe so.
I hope I haven't offended either of the steemians whose posts I have discussed. I have great respect for the content they post on steem.



12939