On Saturday I described the anti-Brexit march in London as "a metric shit tonne of people" and "a pretty big protest".
I made sure to hedge my bets that day as I know just how contentious the politics of crowd size can be. You perhaps wouldn't think something as simple as how many people were at a thing would be up of debate but this is just another one of the issues with our stupid monkey brains, we're really bad at intuitively working out large numbers.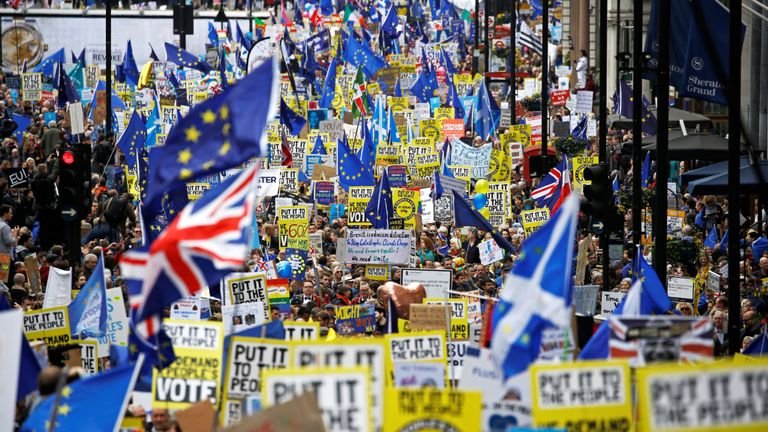 Which is why "the million" that matched on Sunday was actually somewhere around 312 000 - 400 000.
This figure is from Full Fact a fact checking site. And here was their article outlining their check:
There almost certainly weren't a million people on the People's Vote March
Cognitive dissonance is a bitch but it's best not to fight it in my experience. So it wasn't the biggest match in British history (it was likely the second biggest). This Brexit road were on is still shit.



10801