well shit this month didnt go like i planned it to. i was hoping for a once a week post, i was hoping to assemble a treadmill i bought and get myself walking everyday in an increasing or at least consistently higher step count week to week. i was hoping to do a lot of things this month that just didnt happen.
i wont sugar coat my actions i was distracted by financial issues and distracting myself from doing things i should be doing away from the computer. i had quite a few days this month were i was just as lazy and unproductive as ive been in the past if not more so.
i want to do better for myself and everyone around me and in my eyes this month was a failure to the goals i had set out for myself.
i would like to break down my steps by week and finish this post with a wide look at the months figures.
week 1 13,089 steps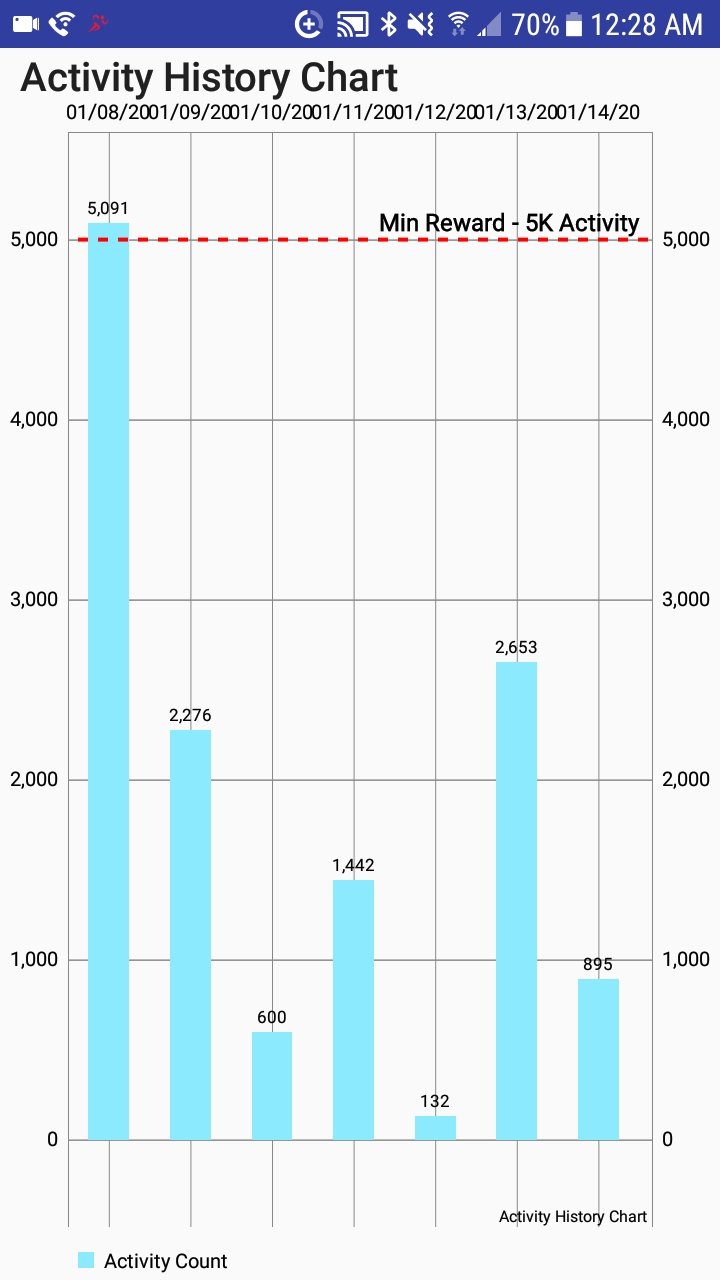 week 2 11,088 steps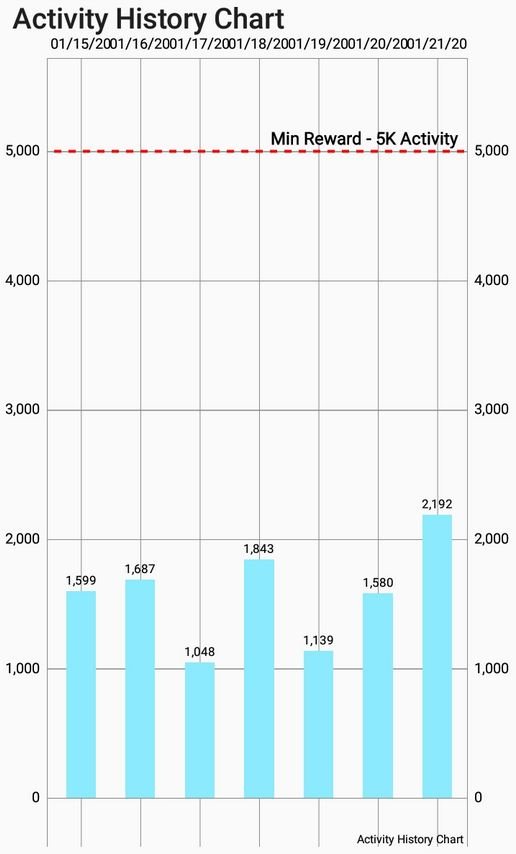 week 3 12,762 steps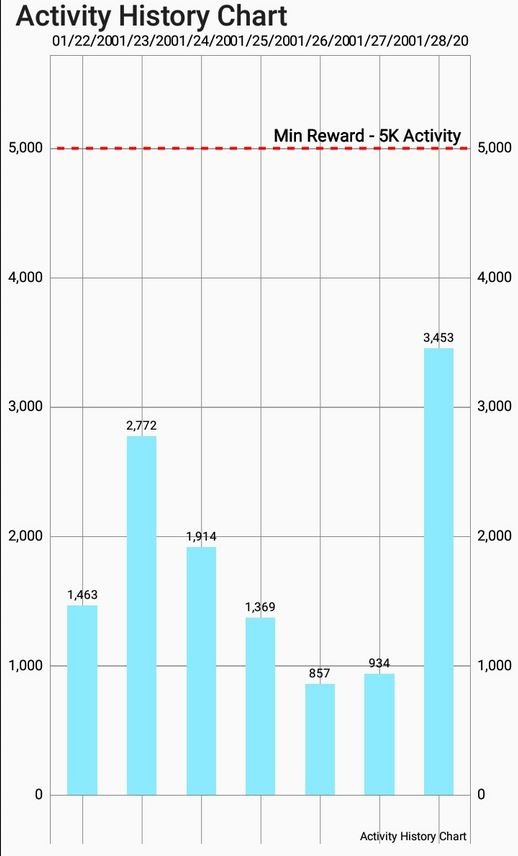 week 4 9,392 steps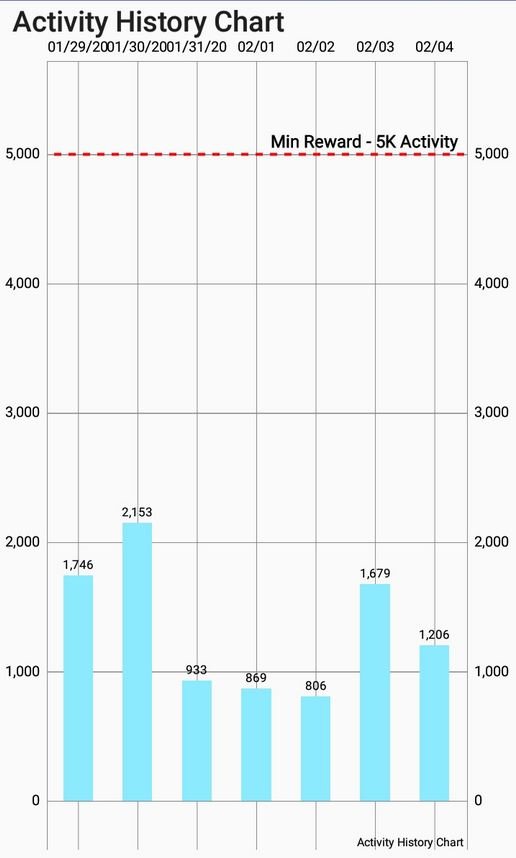 30days 52,740 steps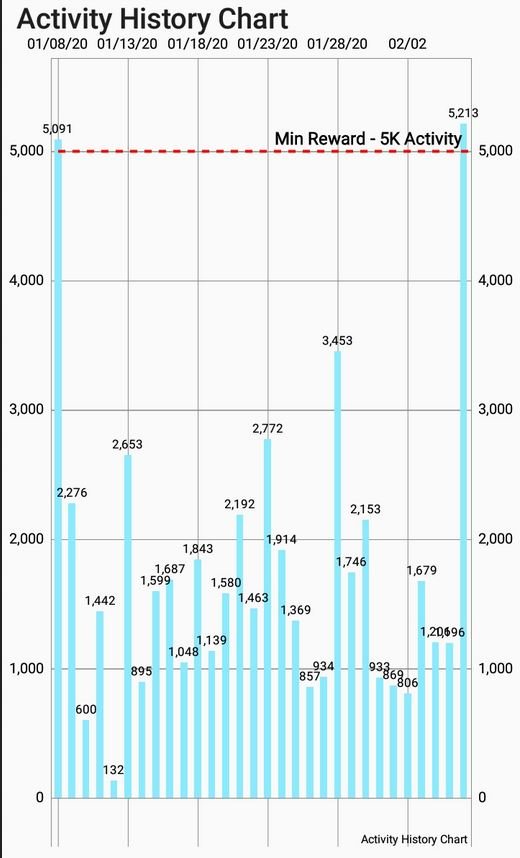 what i learned from this data is that i only averaged about 1750 steps a day or about 12,300 steps per week
only 2 days out of the month did i reach 5k+ steps
0 days did i reach 4k-5k steps
only 1 day did i reach 3k-4k steps
only 5 days did i reach 2k-3k steps
the most was 14 days i reached 1k-2k steps
and 8 days out of the month i made less than 1k steps per day
and those are the goals that i hope to increase in the 2nd month
i want to see at least a 50% increase in my steps for the 2nd months total
and i want to at least double the amount of days that i reach 5k steps
thanks for those that read this
stay cheesy,
Nachos


5213