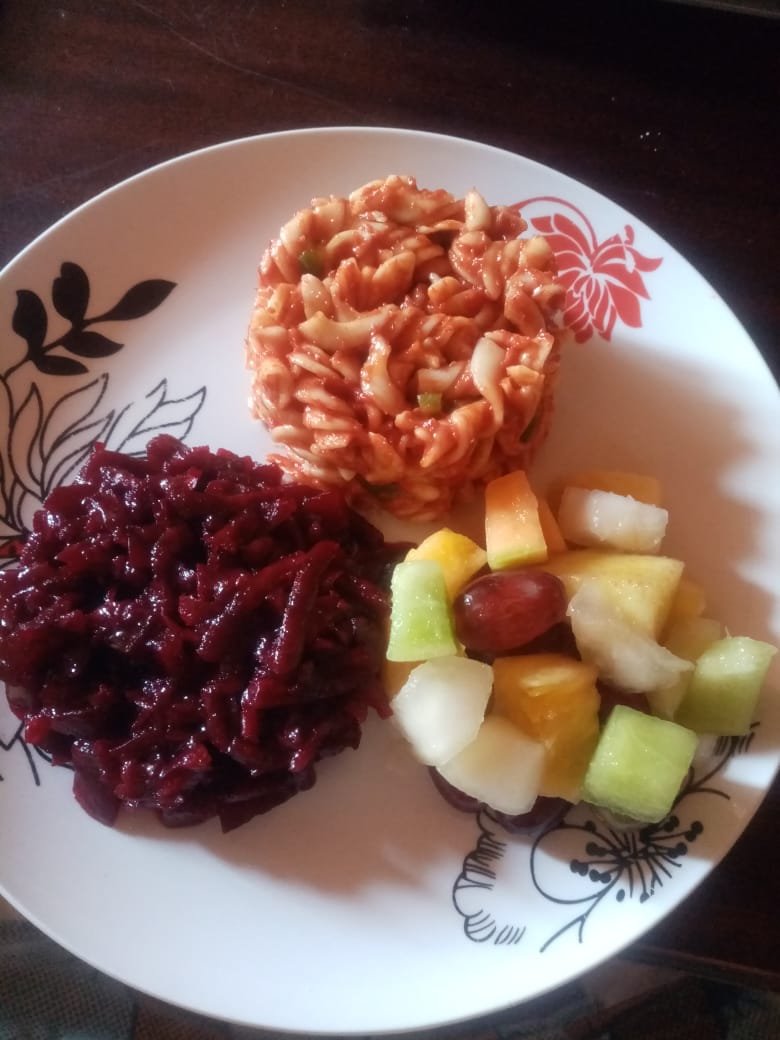 It was a ethic day from one market to another getting things ready for my mum's departure. Working toward my goal of reducing my weight, my eating yesterday was not going to help. It's difficult to change ones eating habits just like that but I am working towards it. It just need determination and concentration which I will try my best to put in to the activities. I still need to start recording my weight. I will try and get the weighing machine or I will be going to the clinic to weigh.
@mosunomotunde you are doing great. I hope I will be able to meet up with the calories count. I ate a lot; pasta, beetroot, hotpot (chicken and rice), Amala (yam flour) and egusi soup with white meat. It was a lot.
Just keep on encouraging me sis.
Okay, till later.
Cheers!



9158