The Actifit Dapp and community are both great for Steem. It amazes me that I can earn Steem, AFTIT tokens, and other crypto by being active each day.
Unfortunately, it seems that many of us (myself included) are missing out on opportunities as we share our Actifit posts.
The following are 5 Actifit mistakes most Steem users make.
#1. People are not using the app.
Actifit has both a designated website and a mobile app. Actifit activity can only be posted through the mobile app.
This seems like a no brainer, but with a little time and effort, you could be earning extra Steem each day. But unless people overcome the initial barrier to entry, they will not be able to earn.
What is required?
Set up an account/download the app (https://actifit.io/signup?referrer=sumatranate)
Connect your Actifit account to your Steem account. You will need to know your Steem private posting key.
Connect your Actifit account to an activity tracking device or use a phone with activity tracking abilities.
#2. People do not change the default Actifit post title.
The default post title has some generic reference to Actifit and today's date. Consider adding a title that summarizes a personal daily experience. See mistake #3.
#3. People do not personalize their posts.
Some people do, but most people don't. If you want to read great personalized articles check out @tattodjay. He does a great job of creating an engaging narrative, which just happens to include an activity count at the end of the post.
@tattoodjay is also the creator of #wednesdaywalk. There are creative ways to incorporate post themes and activity. Sometimes all it takes is telling people about your day.
#4. People do not add additional images.
Your image can validate your activity count (like this one) but it is even more engaging when your image(s) share about your day. I really like posts where the text and images are so engaging that I don't even realize that it is an Actifit post until the very end.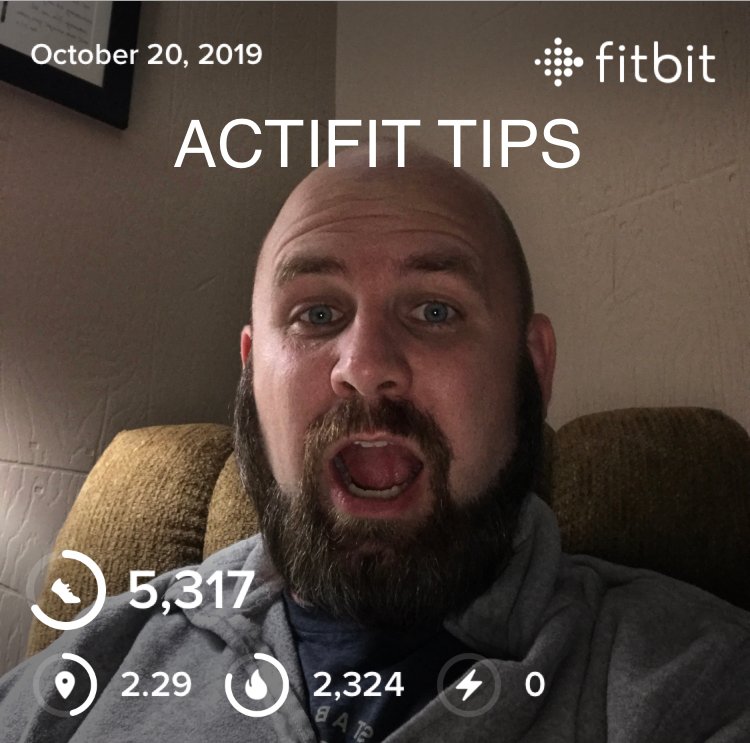 #5. People do not use appropriate tags.
Tags are crucial to helping people under and find your content. I recommend using tags that are about your activity but that can also introduce your content to other tribes.
Topics: soccer, running, walking, etc
Tribes: palnet, neoxian, etc
Actifit posts should be more than just activity. They should be about life. Let's all be active and keep Steeming!
Thanks for stopping by!
@SumatraNate




5317

Daily Activity,House Chores,Walking