Rainy days and Mondays
OK its not a Monday of course, but as I was walking tot he five this morning in the rain the Song Rainy days and Monday's but he Carpenters came into my head, and if you haven't heard it I included a link to it at the end of the post, but it also leads to my shots I took today on the little bit of walking I did around the city, which was mainly to and from the office and out for lunch, seems today anytime I ventured outdoors it started to rain.
But I tried to take a positive spin on the day with the shots I got today with my phone which I will share later one, but first as usual here are a couple of recent
I did at least manage to get over my 7.5k Step goal so I am happy enough :)
Now In case your wondering do I pick the camera photos the night before or think about what shots I have and then decide what to take photos of with my phone each day or the other way around, well I just see what I see each day on my walks and prepare the actifit Phone photos of my post often on the train ride home from the city and then when I get home see what shots I have in my folders that may in some way relate to the photos I took on my walk. And for today I came up with these
This shot is by Central park near 59th Street and ties into the rainy day theme with the puddle after some rain the night before I took this a few weeks ago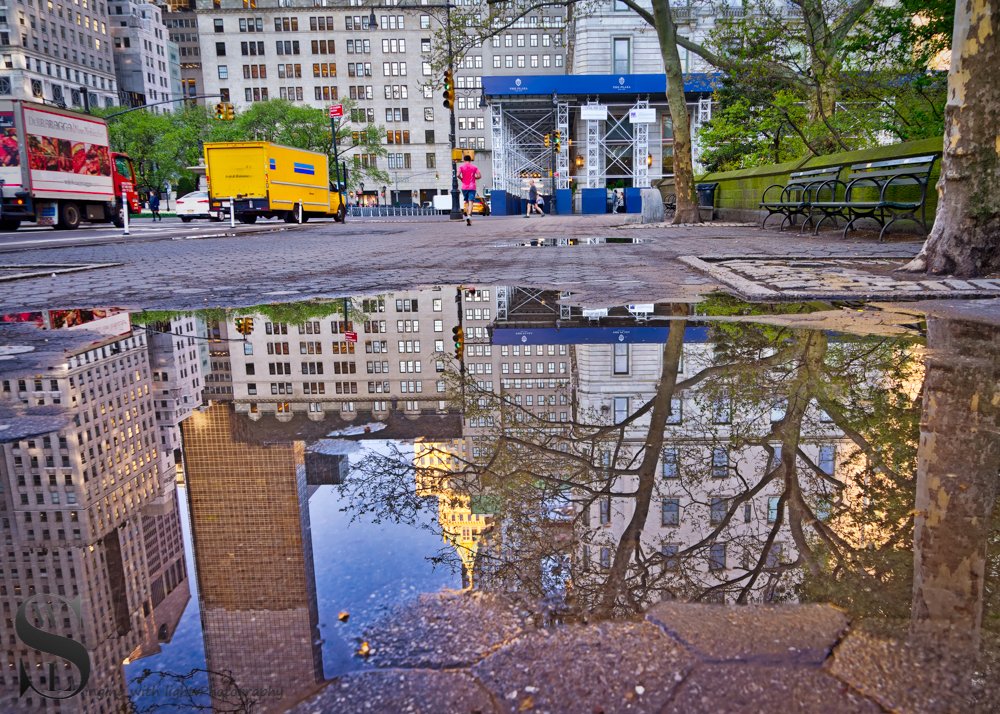 Sony A7iii 24mm F9 1/60 Sec ISO 640
Click here to view larger



And sticking with Puddles for my camera shots to start the post, A shot taken in Central Park and showing Central Park tower the second tallest buildign in NYC, can still fit into a puddle from the right angle.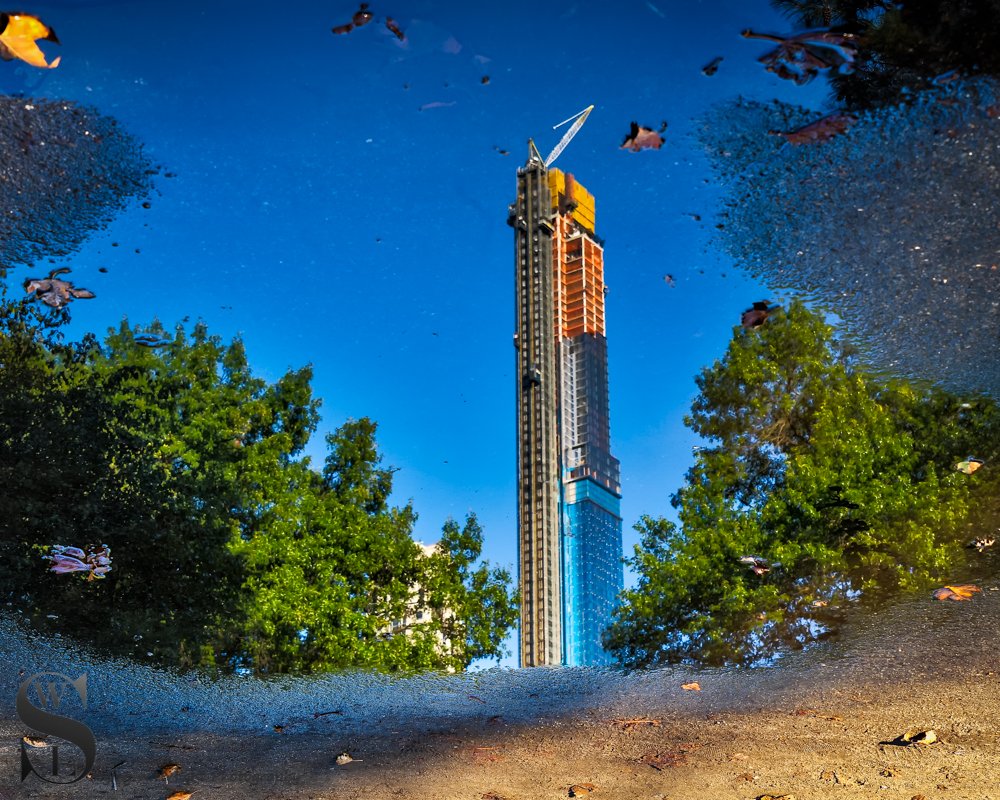 Sony A7iii 48mm F8 1/60 Sec ISO 320
Click here to view larger



My Rainy day shots from today
I saw today that @mrightmare89 has started a new tag/challenge My Thursday so I am submitting this post for that as well
As I said above my thoughts for most of the shots today were rain-related, starting with this shots showing many people were using umbrellas when out and about on the streets today, I myself hate using an umbrella unless it is really bucketing own to keep my camera bag and camera dry, but with the rain I didn't venture out for photo walk with my camera today.
As I said many people were out with Umbrellas today, this shot was at one stage when the rain was quite light so a mix of people with and without an umbrella in this shot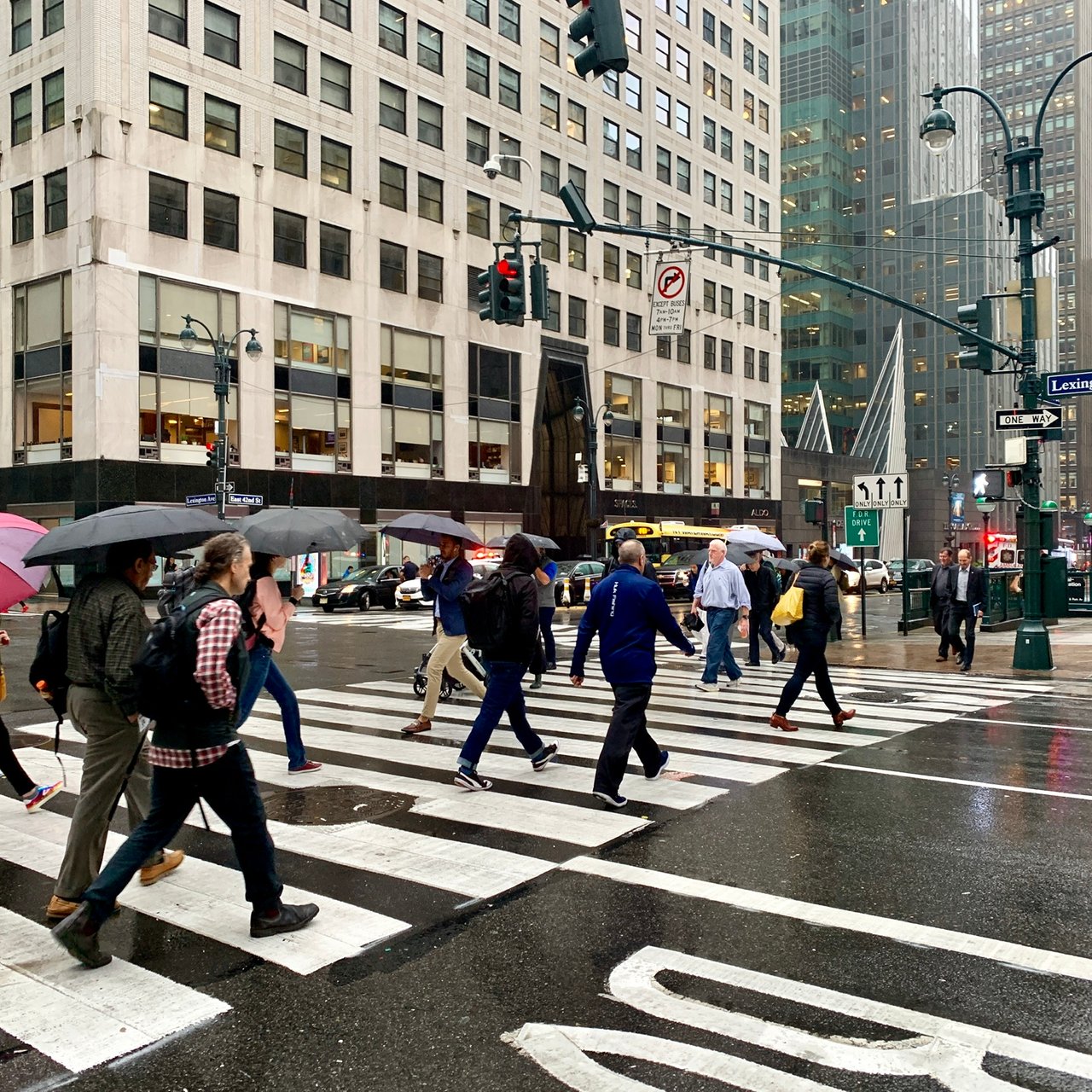 iPhone XS
Click here to view larger



One thing I dislike about umbrellas well two things
You have to be extra wary when out walking so many have a sense of self-importance so walk with their umbrella at a height that suits them and everyone else should get out of there way, I have lost track of how many times I have to duck my head down to tot he side to miss being hit by someone's umbrella, it happened at least twice today though.
Why do people need to keep their umbrella up after the rain had stopped I do have a chuckle when I see people walking the street with there umbrellas up when the rain has stopped, and wonder have they noticed it has stopped?
One cool thing about rain is the puddles it brings and sometimes the reflection of can see, Such as this one with the Chrysler building reflected in the puddle, now you may think it is cool how I timed the shot that the raindrops in the puddle are around the top of the Chrysler buildings but I will be honest that was pure luck that it happened with the first ( and only shot) I took of this puddle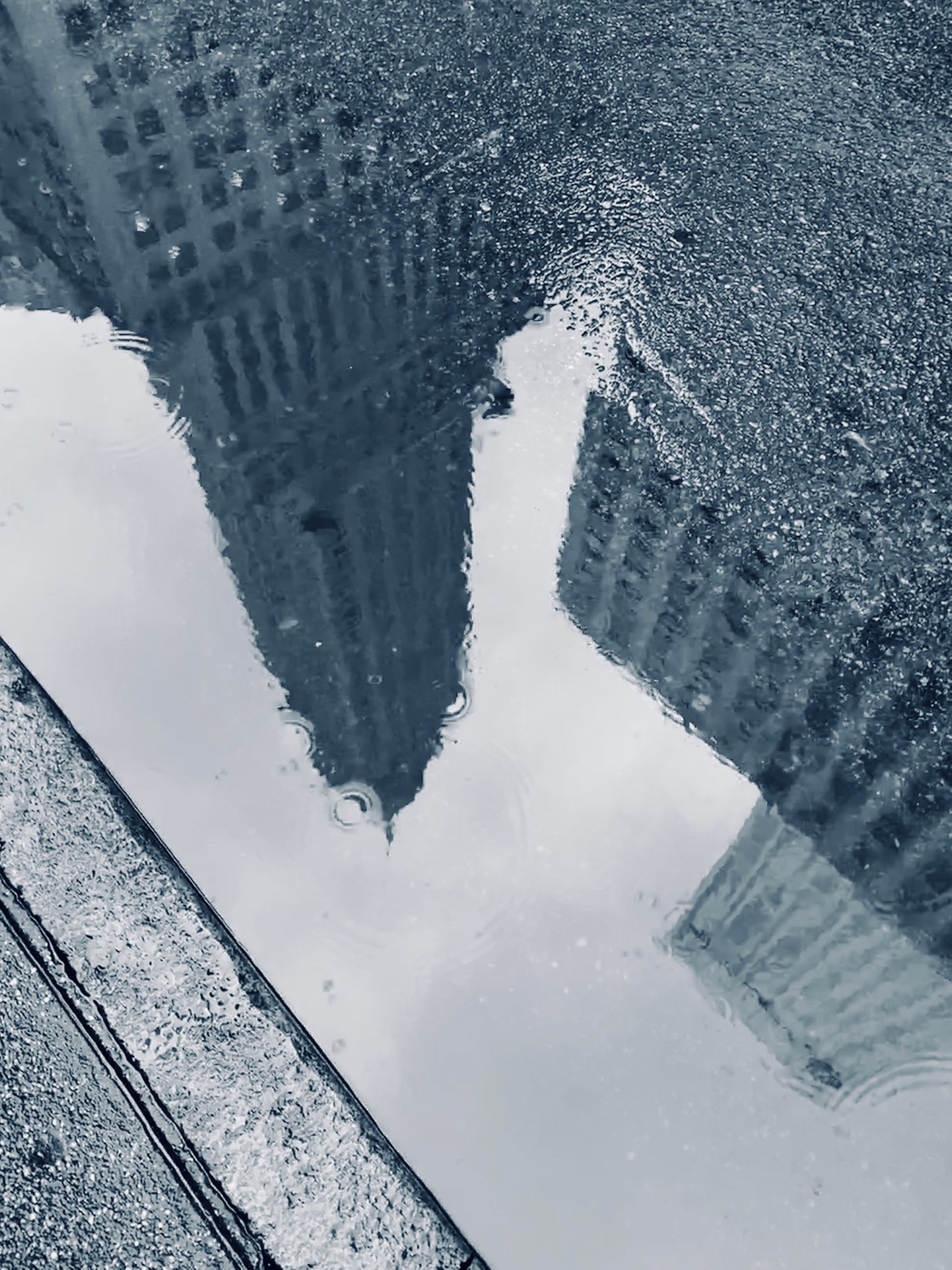 iPhone XS
Click here to view larger



And another puddle reflection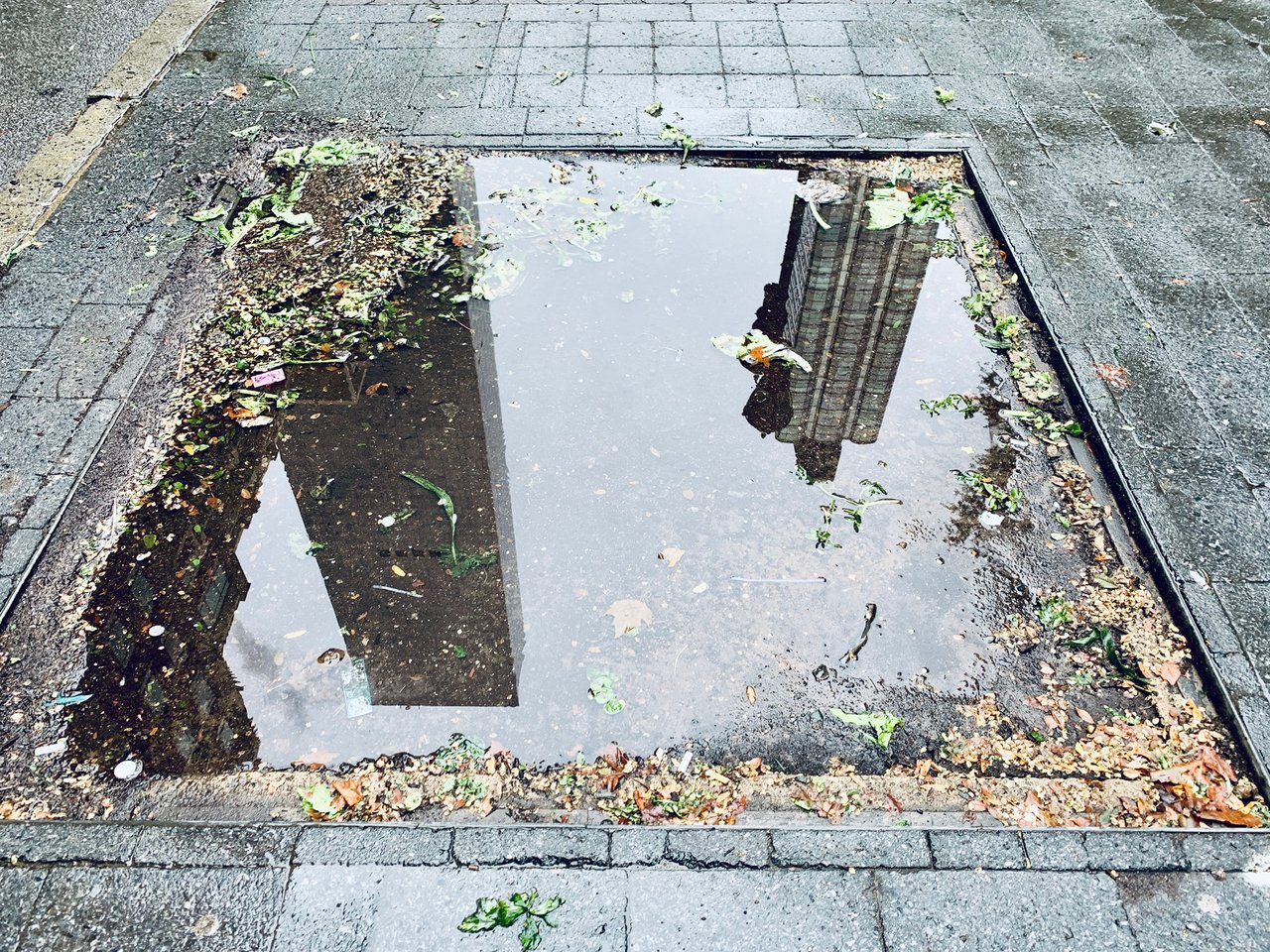 iPhone XS
Click here to view larger



Another cool thing about the rain is the sheen it gives to the roadways and pedestrian crossings, here is one without people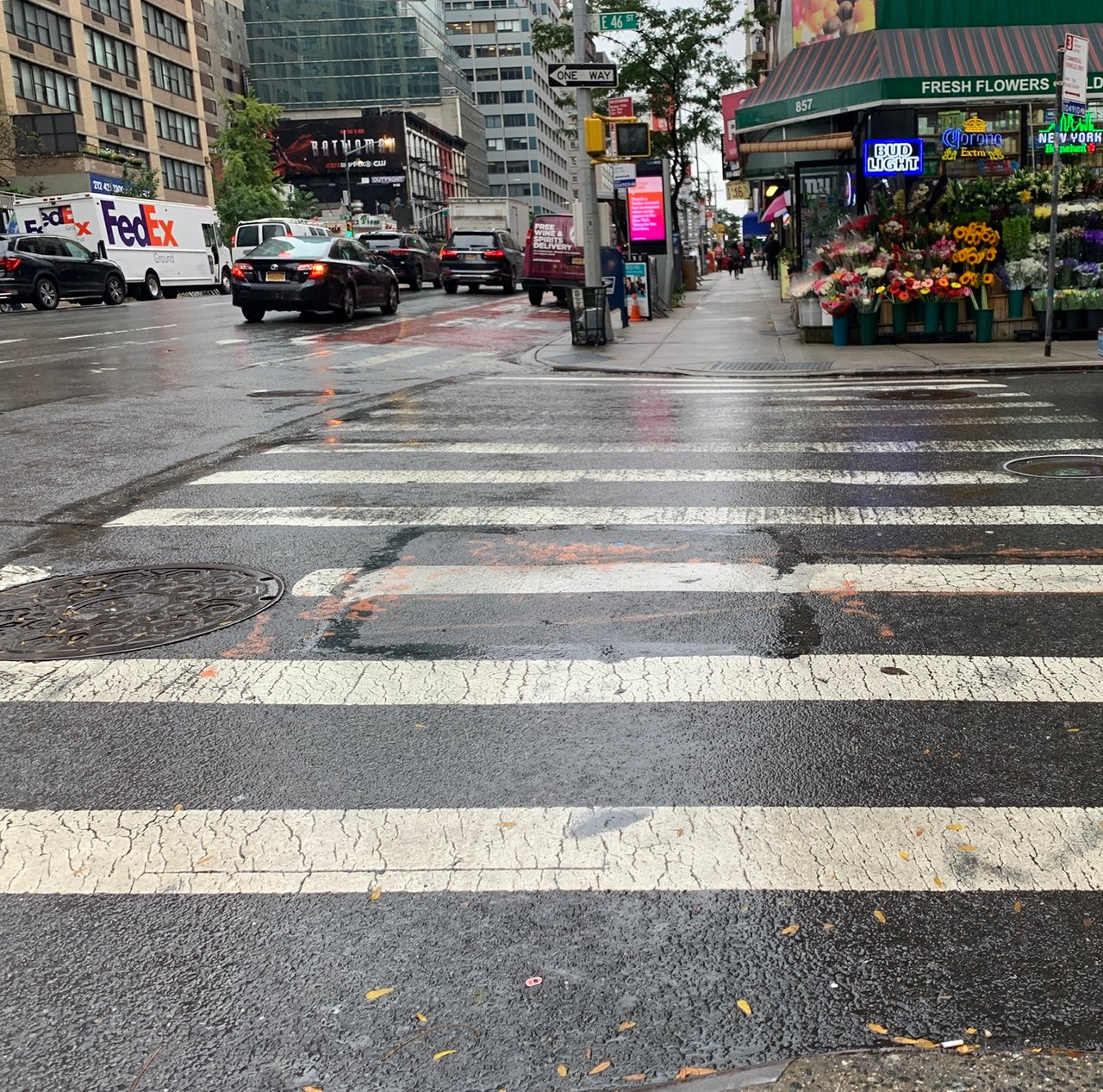 iPhone XS
Click here to view larger



Now thanks for those who took the time to scroll down and read this far its something I often wonder how many people do, but if you did you may remember I shared a shot of some Razor wire and mentioned it was above a fenced gate on the side of a building, here is another shot of it, nothing to do with rain, but I did pass by it today and remember someone asked me what was in the alley that they needed razorwire.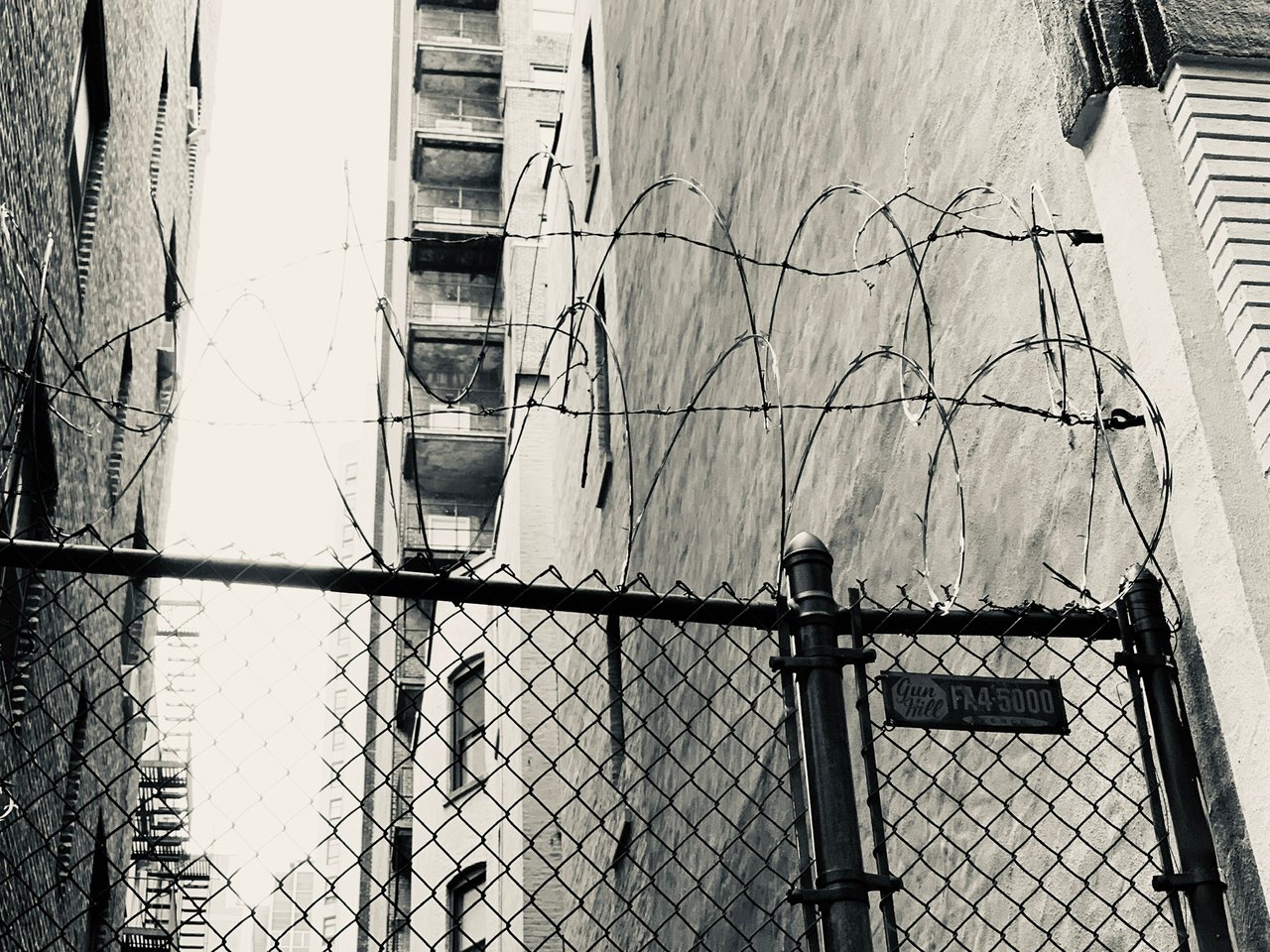 iPhone XS
Click here to view larger



And hence this nest cshot which shows the alley way shooting throught he gate which has the razor wire above it, nothing looks particularly valuable to me inhere so I have no idea why they have a need for the razorwire.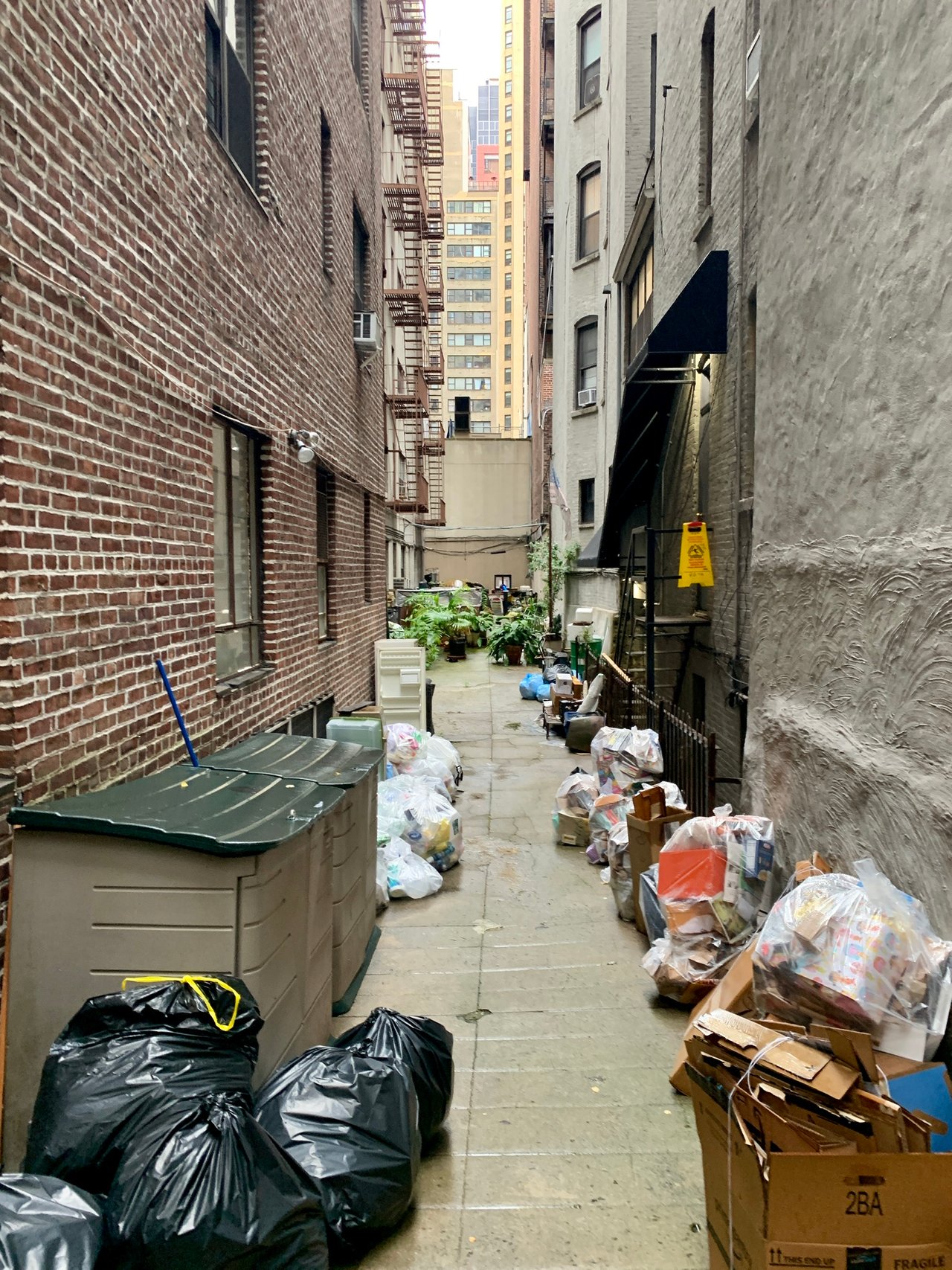 iPhone XS
Click here to view larger



The title of this post and the rain today made me think of the song Rainy Days and Mondays as I mentioned above and if ou haven't heard the song here it is by the Carpenters


And a little footnote I just noticed I hit level 70 today, I remember when I started on here two and a bit years ago think when I saw someone at level 70 Never thought I would make it to there, so Woohoo me LOL
And that's my day in photos with a few words thrown in LOL
And that's all folks
---
unless stated otherwise all photos used in my posts are taken and owned by myself, if you wish to use any of my images please contact me.
---

---
steemusa is a Community for and supporting those from of in the United States, and now is in the process of rebuilding stronger than ever join us on Discord








!steemitworldmap 40.766913 lat -73.973792 long Central Park NYC d3scr



10458

Daily Activity,Moving Around Office,Walking